The Indira Gandhi International Airport in Delhi may begin using India's first elevated aeroplane taxiway in September. Security issues are being taken care of to prevent any impediments on the new elevated cross taxiway (ECT). The 1.8-kilometre terminal is a first for the nation in its field.
According to a report, the Bureau of Civil Aviation Security (BCAS) and Directorate General of Civil Aviation (DGCA) have already begun reviewing the proposal from Delhi International Airport Ltd (DIAL) to approve the ECT for operations.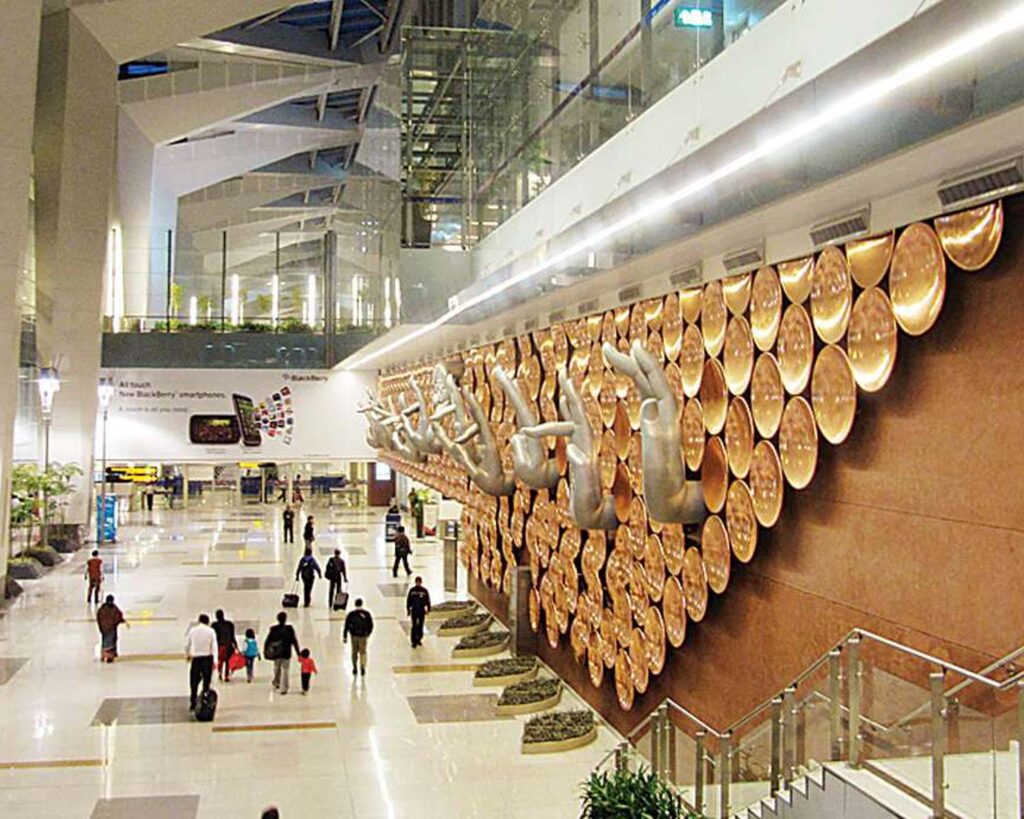 Delhi International Airport Elevated Taxiway
BCAS DG Zulfiqar Hasan recently paid a visit to the project site. Furthermore, He met with representatives from the Delhi Police, Intelligence Bureau, CISF, and Delhi International Airport Ltd (DIAL).
At the meeting, DIAL was requested to put into action strategies such as placing elevated sentry posts on either side of the taxiway so that two jumbo jet-sized planes could taxi at once.
No suggested security measures will obscure the view of an aircraft taxiing overhead. Elevated taxiways are present in at least ten airports throughout the globe, including Singapore's Changi Airport and Leipzig/Halle Airport in Germany. TOI quoted a source saying that the security arrangements in each location had been examined.
Between T3 and Mahipalpur, the elevated cross taxiway will span the main road on a 148-meter-long bridge portion. On the road next to the airport boundary wall on the T3 side, there will also be a smaller 43.8-meter bridge. Furthermore, the project's original completion date was December 2022.
Stay tuned with us. Further, follow us on social media for the latest updates.
Also, read A Passenger on Delta Air Lines Kissed the Flight Attendant and Damaged the Captain's Meal Tray
Join us on Telegram Group for Latest Aviation Updates. Subsequently, follow us on Google News.