The leading middle east carrier Emirates has announced the launch of a new daily service between Dubai and Montreal from July 5. Subsequently making Montréal Emirates' second gateway in Canada alongside Toronto.
Introducing services to Montréal will strengthen economic cooperation between the UAE and Canada. Furthermore, enhance trade flows, and meet the increasing demand for direct flights between Dubai and Canada's two largest metropolitan areas.
EK's daily flights are expected to provide more travel options for passengers flying to Canada. Particularly those travelling to the two major cities.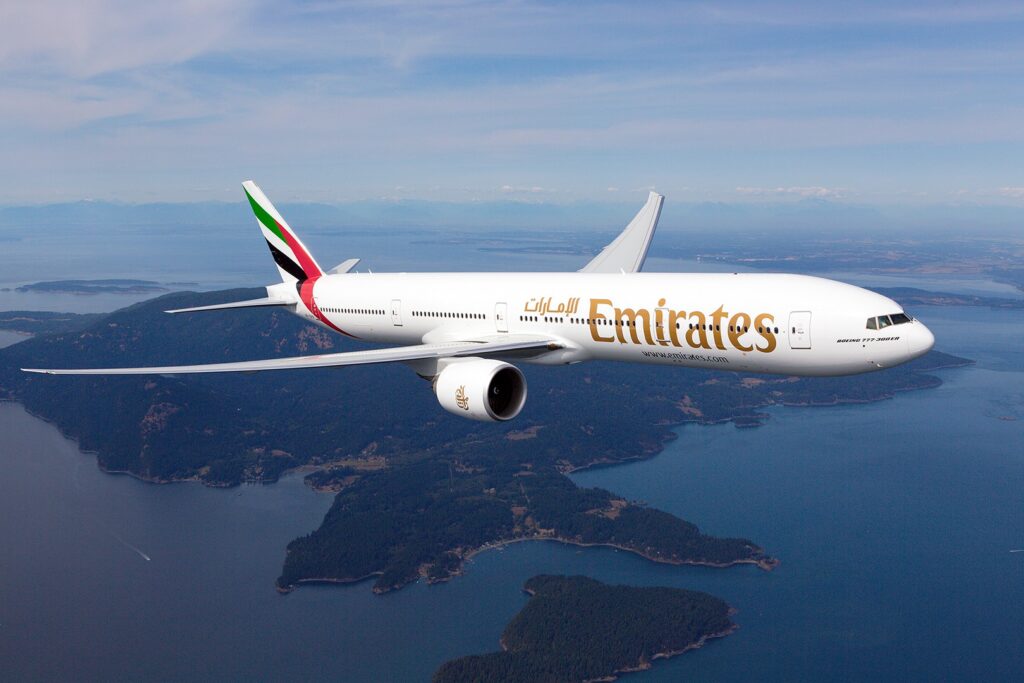 Emirates to start Dubai to Montreal Flights
EK passengers from Montréal will have access to the airline's acclaimed services to and via Dubai. Furthermore, they can effortlessly and safely connect to Emirates' vast network of over 130 destinations across more than 70 countries and territories worldwide.
The daily flights between Dubai and Montréal will be called EK243/244. Furthermore, it is operated by a Boeing 777-300ER aircraft in a three-class configuration, providing a high-quality travel experience throughout its cabins.
Passengers will enjoy Emirates' award-winning travel experience aboard its spacious aircraft. Subsequently, with 8 First Class suites, 42 Business Class lie-flat seats, and 304 seats in Economy Class.
Schedule for Dubai-Montreal flights
The flights will operate with timings as follows (all times are local):
Dates
Flight
Departure
Arrival
From July 5 2023
EK243 (DXB/YUL)
02:30
08:00
EK244 (YUL/DXB)
10:20
06:30 (next day)
From November 5 2023
EK243 (DXB/YUL)
02:30
07:15
EK244 (YUL/DXB)
09:30
06:40 (next day)
From March 10 2024
EK243 (DXB/YUL)
02:30
08:00
EK244 (YUL/DXB)
10:20
06:30 (next day)
Emirates flight schedule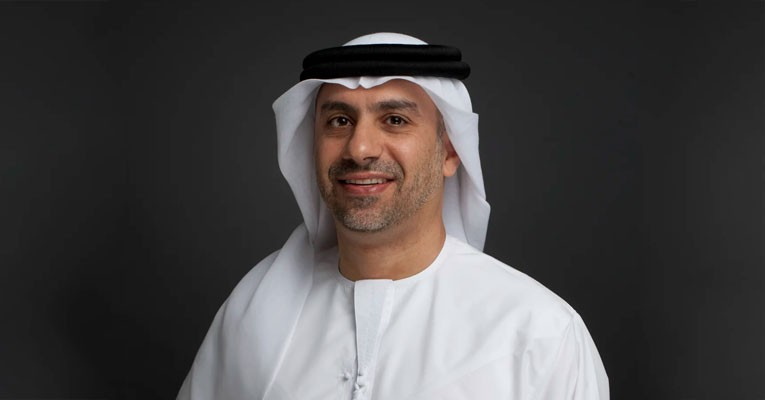 Emirates Executive Insights
Emirates' Chief Commercial Officer, Adnan Kazim, expressed the airline's excitement for launching their second gateway into Canada, with the new daily service from Dubai to Montréal starting on July 5.
Kazim noted that Montréal is Canada's second-largest city and a major metropolitan centre. Further, he is pleased to add it to the Emirates' growing global network of over 130 destinations.
He also mentioned that with the expanded reach into the country. Subsequently, Emirates looks forward to facilitating new trade lanes, promoting tourism into more cities, and generating more jobs across all sectors, including those directly serving the aviation industry.
The new service will give passengers more choices when planning their travel for business, leisure, education, or visiting family and friends. Furthermore, EK's current passenger and cargo services to Toronto have been operating for over 15 years.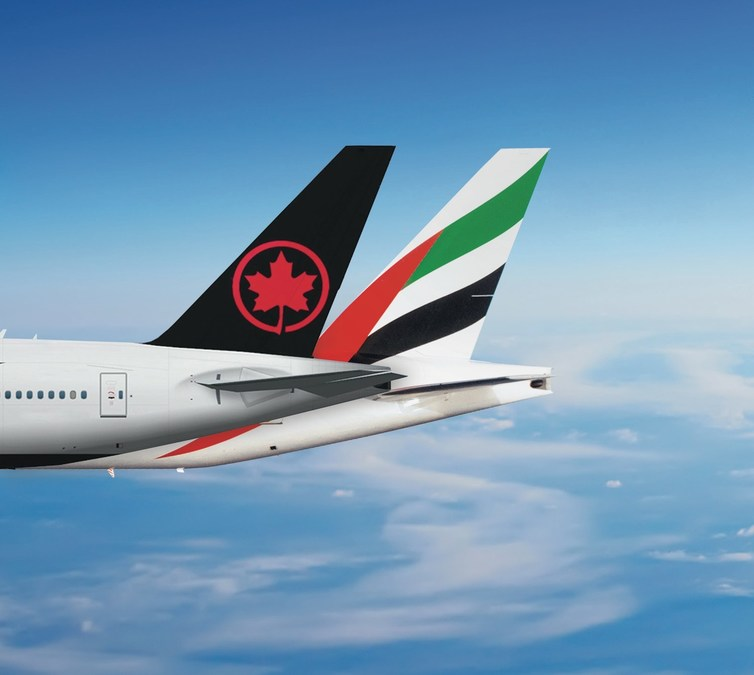 Emirates-Air Canada Codeshare
The codeshare partnership between Emirates and Air Canada provides customers access to various destinations.
Emirates customers have access to 19 Canadian destinations beyond Toronto. In contrast, Air Canada customers can fly on Emirates to Dubai and access 17 cities across Africa, the Indian Subcontinent, the Middle East, and the Far East. Furthermore, Emirates passengers can also choose from over 140 routes operated by Air Canada, including 27 points in Canada and 94 routes between Canada, the US, and South America.
An enhanced interline arrangement now enables Emirates passengers to choose from 68 points from Montréal, including the US, Mexico, South America, and the Caribbean. Furthermore, Emirates Skywards members can earn Miles on all eligible Air Canada flights and can redeem Miles for reward tickets across Air Canada's network.
The partnership between the two airlines aims to provide more convenience and simplicity of flight itineraries on a single ticket for the customers.
What to do in Emirates New destination Montreal?
Emirates has launched its latest destination, Montréal, on an island between the Saint Lawrence and Ottawa Rivers. It is the largest city in Québec and the second largest in Canada.
Known as the capital of French Canada and the nation's culture capital, Montréal is famous for its vibrant food, arts, culture, and festivals while also being an important centre of commerce, tourism, and business hub for various industries, including aerospace, transport, finance, pharmaceuticals, and technology.
Subsequently, the city is also a student-friendly and world-class study destination that attracts international students due to its top-ranked universities.
Emirates passengers travelling to Montréal can enjoy convenient connections to major leisure destinations beyond Dubai, including Thailand, Lebanon, India, Bali, and French-speaking Indian Ocean destinations such as Seychelles. Furthermore, the new service also provides a new route for inbound connections to Montréal for leisure, corporate, and visiting family and friends from Dubai, India, Lebanon, Singapore, other South East Asian and African countries, and international students pursuing higher education in Canada.
With the addition of Montréal to its expansive network, Emirates now offers two points for travellers planning trips to and from Canada. Subsequently, the airline provides cargo services to Canada with a capacity to carry 20 tonnes in the belly hold of its Boeing 777 passenger aircraft. Nonetheless, up to 15 tonnes aboard its A380 aircraft to support the worldwide movement of commodities and goods.
Whether travelling to or through Dubai, travellers can enjoy a variety of world-class experiences. Nonetheless, including sun-soaked beaches, heritage activities, and world-class hospitality and leisure facilities.
UAE-Canada Trade
In terms of trade, the UAE is the largest market for Canadian exports in the Middle East and North Africa. In 2022, the bilateral trade between the two countries exceeded C$2.6 billion, growing by 53% over the past five years. According to Statistics Canada, the UAE's foreign direct investment in Canada was estimated at C$1.3 billion in 2021.
As for tourism, Canada is among the top 20 source markets for inbound visitors to Dubai, with 158,000 Canadian visitors recorded in 2022, which is more than twice the number recorded in 2021, according to Dubai's Department of Economy and Tourism.
Bottom Line
I hope you are excited about Emirate's daily flights to Montréal using its widebody Boeing 777-300ER aircraft and its existing daily A380 services to Toronto.
Stay tuned with us. Further, follow us on social media for the latest updates.
Also Read: US Airlines, Including American, United, Delta, and Southwest, want you to Dress Properly – Aviation A2Z
Join us on Telegram Group for the Latest Aviation Updates. Subsequently, follow us on Google News.