DUBAI- Emirates (EK), the flag carrier of UAE currently serving nine major Indian cities, is aiming to enhance its presence in India's tier-II cities, as disclosed by Mohammad Sarhan, the Vice President for India and Nepal at Emirates, during an exclusive interview with DH.
Sarhan explained, "As part of Emirates' expansion strategy in India, we intend to extend our reach to encompass tier-II cities. However, this plan is contingent on the allocation of additional capacity to Emirates."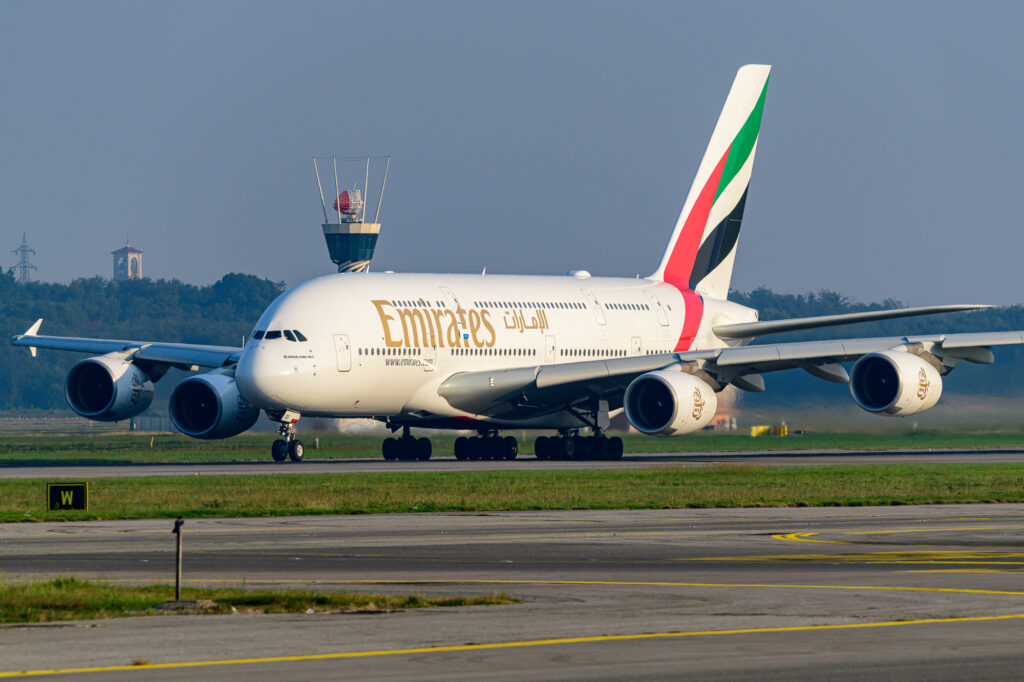 Emirates Eyes Tier-2 India Flights
This initiative follows remarks made by Tim Clark, the head of the United Arab Emirates national carrier, who emphasized that limited bilateral agreements between India and Dubai were causing Indian airlines to miss out on revenue opportunities amounting to $800-900 million.
He also suggested the potential for increasing the weekly seat limit of 65,000 to at least double that number, speaking at the CAPA India Summit earlier this year.
The ongoing discussion regarding the expansion of airline seat capacity between India and Dubai has spanned the last five years, primarily driven by the substantial number of Indian travelers using carriers like Emirates for transit to European and U.S. destinations.
However, Indian airlines that operate direct flights to Europe and the U.S. are hesitant to increase their flying capacity to West Asia. Their concern lies in the potential impact on the passenger load factor of their direct flights, should there be more flights connecting through transit hubs in the West Asian region.
Emirates continues to view India as a pivotal market, with Dubai serving as a crucial hub. In the summer season, Emirates transported over 14 million passengers, achieving seat load factors consistently surpassing 80% across its global network to Dubai, according to Sarhan.
Besides India, other prominent markets for the airline included the United Kingdom, Germany, Pakistan, Saudi Arabia, China, Egypt, and Kuwait.
Furthermore, Emirates independently reported seat load factors to various destinations in India exceeding 90% during the high season. The primary routes connecting India encompass Dubai, the U.S., the U.K., Canada, Saudi Arabia, Australia, and select parts of Europe, as shared by Sarhan.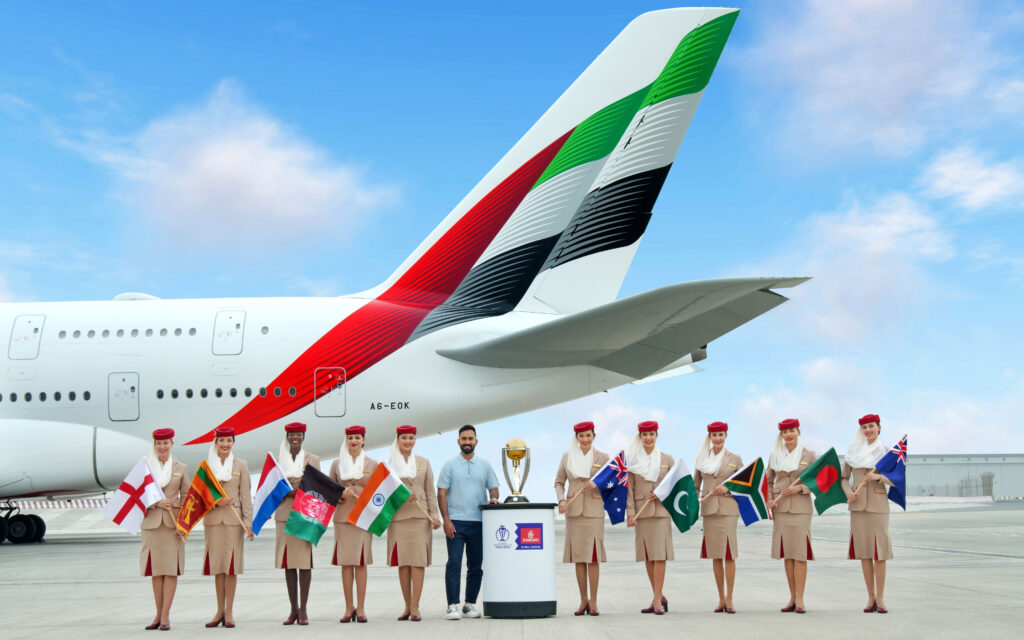 Largest Foreign Carrier Serving India
Remarkably, when it comes to both outbound and inbound international air traffic in India, Emirates has maintained its position as the largest foreign carrier, commanding over 15% market share.
It stands as the third largest overall carrier in the Indian aviation scene, trailing behind IndiGo and Air India, with a nearly 9% market share, as reported in data from April to June by the Directorate General of Civil Aviation.
Emphasizing the importance of Mumbai as a key destination, Sarhan stated, "Mumbai has consistently played a significant role in Emirates' operations."
Furthermore, the introduction of premium economy cabins on routes to Bengaluru and Mumbai, along with the deployment of the iconic Emirates A380 aircraft on the latter route, underscores the strategic importance of these destinations within Emirates' Indian operations.
In a period marked by surging demand for air travel, Emirates has unveiled its premium economy cabin on flights originating from Mumbai and Bengaluru, commencing on October 29 and October 30, respectively.
Sarhan expressed confidence that Indian travelers would warmly receive this offering, whether they are journeying for leisure or business, as they seek to upgrade their travel experience from Economy to enjoy enhanced comfort and premium dining options. This reflects the growing preference among Indian passengers for premium travel.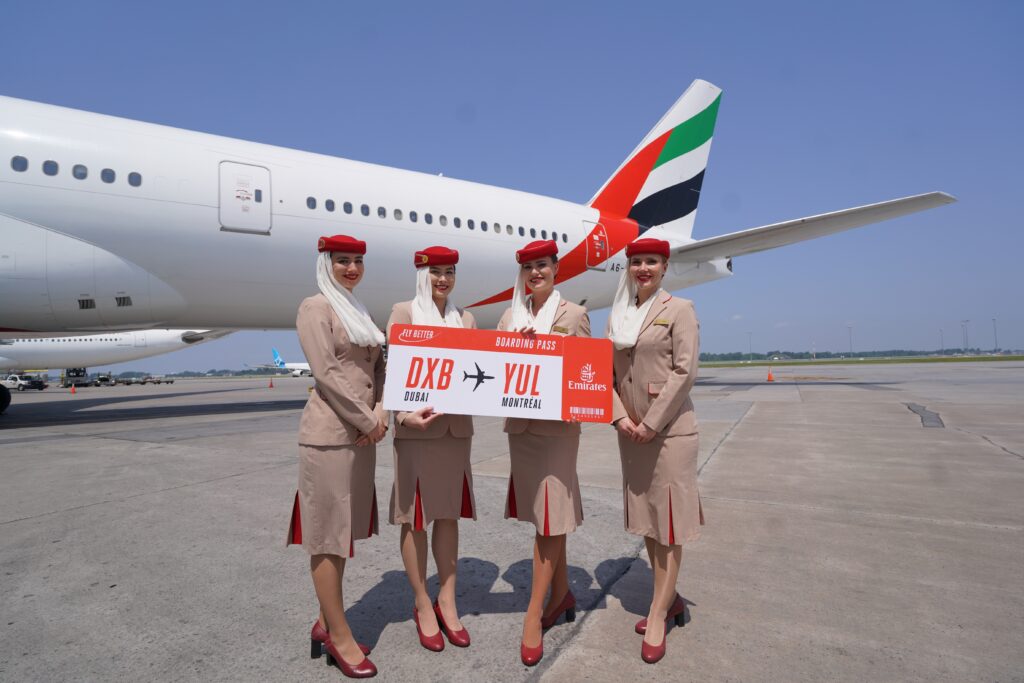 Rapid Expansion
Regarding its international expansion efforts, Emirates has recently expanded its route network by adding Montreal as a new destination, offering a second gateway into Canada alongside Toronto.
As Mohammad Sarhan noted, "In addition to offering direct services to these two Canadian cities and 12 destinations in the United States, we have also established codeshare agreements with major carriers like United and Air Canada. These partnerships provide our customers with access to an even wider array of domestic destinations within Canada, the United States, and Mexico."
On a global scale, Emirates has established more than 30 codeshare agreements, 117 interline partnerships, and 11 intermodal rail connections across the transportation network, spanning over 100 countries.
The airline has expressed interest in forming a partnership with Tata-owned Air India; however, as of now, no such collaboration has materialized.
Stay tuned with us. Further, follow us on social media for the latest updates.
Also Read: US Airlines, Including American, United, Delta, and Southwest, want you to Dress Properly – Aviation A2Z
Join us on Telegram Group for the Latest Aviation Updates. Subsequently, follow us on Google News.