On a Vistara aircraft from Abu Dhabi to Mumbai, a customer was restrained by the crew for "unruly and violent behaviour." An Italian woman who caused a disturbance on an Abu Dhabi-Mumbai Vistara flight early on Monday was charged in record time by the Sahar police.
Unruly Passengers on Vistara Flight
The actual cause of the occurrence is still unknown, however Paola Perruccio's medical examination's preliminary findings indicated that she was drunk during the trip. After then, a court here granted her bail.
L S Khan (24), a member of the Vistara cabin crew, filed a complaint after being assaulted by the flyer, and the case was brought.
"Perruccio was in seat 11C in economy class when she sprung to her feet and sat on seat No. 1 in business class. She punched me in the face when I asked her to leave business class. She spat on the crew when another member of the cabin crew went to rescue me and urged her not to behave badly on board."

According to Khan's complaint
Khan claimed that there was still a problem. "Perruccio continued throwing things, taking off her clothes on board, and moving around in the open areas of the ship. Her behaviour was stated to be upsetting other passengers, and the cabin crew made an effort to calm her. But she didn't stop spewing insults. The crew realised Perruccio was intoxicated when they approached closer."
Aditya Lohar, the flight captain, was notified by senior cabin crew member A Seth, and on his orders, the crew overpowered Perruccio and restrained her to a seat at the back of the plane until the flight landed at 4.53 am.
The crew turned her over to Sayeli Dixit, a security official for Vistara Airline Company, before turning her over to the police, according to the chargesheet.
According to established operational standards, the event, which happened on Monday, was reported to the appropriate authorities, and local security agencies were told to take prompt action as soon as they arrived, according to a statement from Vistara.
"We can attest that on January 30th, Vistara aircraft UK-256 from Abu Dhabi to Mumbai had a disruptive passenger. The captain decided to restrain the customer after issuing a warning card for persistent disorderly behaviour and violent behaviour "explained the full-service carrier.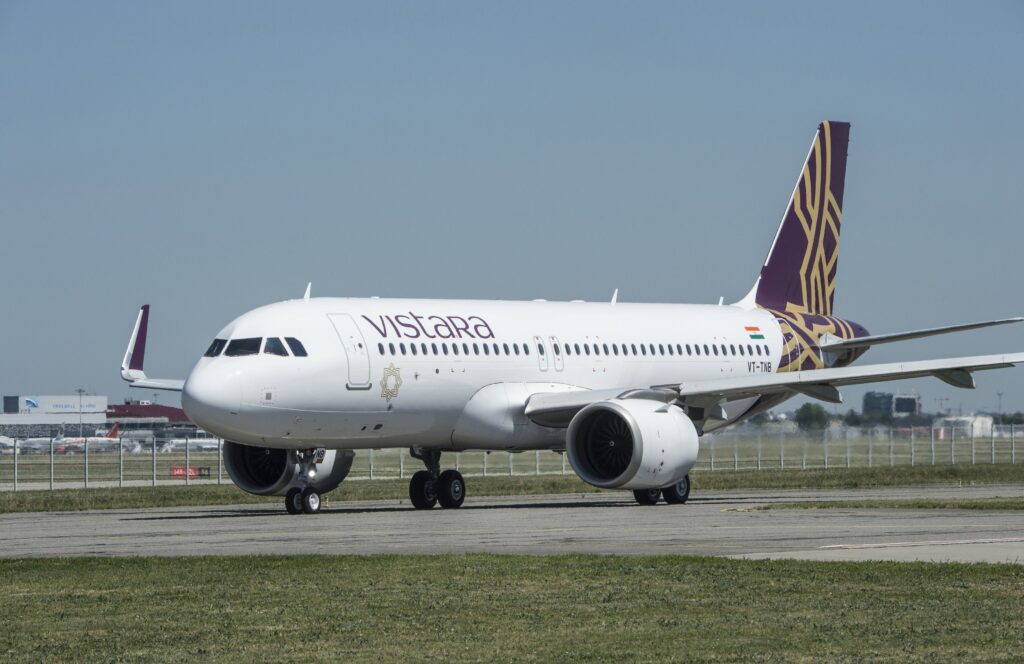 According to Vistara, the pilot regularly made announcements assuring the other passengers of their safety and security.
The airline did not share additional information regarding the incident.
Also read:
Air India Express Flight Makes Emergency Landing At Cochin Airport | Exclusive
Star Air Plans To Add Four New Aircraft To Its Fleet | Exclusive
Follow us on Google News for latest Aviation Updates
Join us on telegram group
Stay tuned…