IndiaOne Air Jamshedpur-Kolkata flights were officially inaugurated at Sonari Airport by Chief Minister Hemant Soren. Jyotiraditya Scindia, Union Minister for Civil Aviation, was present for the ceremony.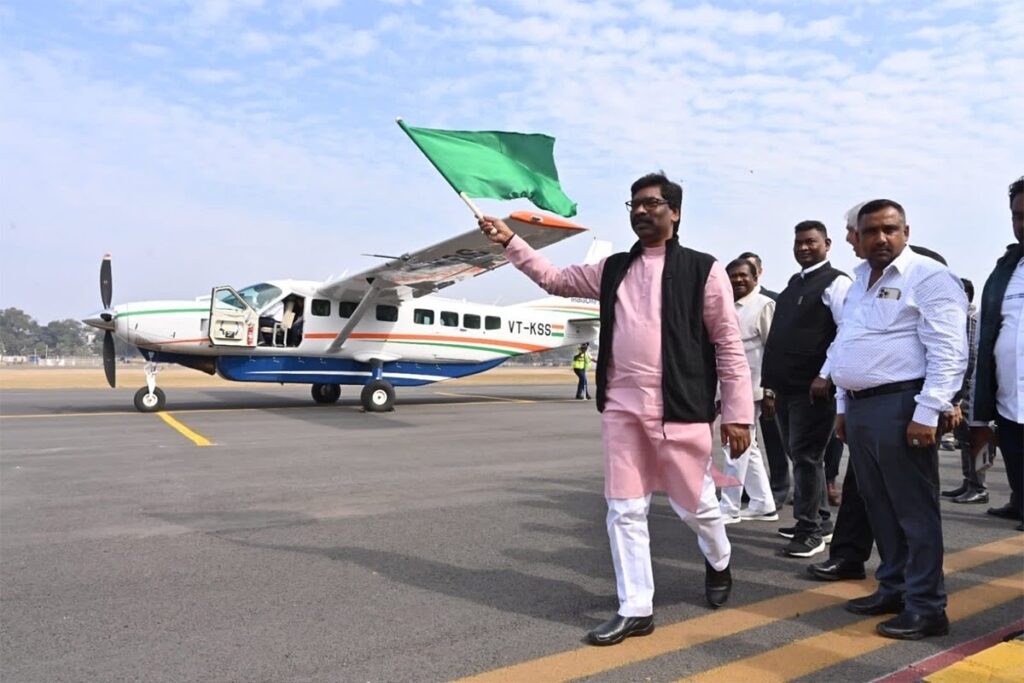 Between Jamshedpur and Kolkata, IndiaOne Air will run the air service seven days a week.
At 10.15 am, Jamshedpur will welcome India-Center One's Grand Caravan X (C208B) aircraft, which will land in Kolkata at 12.10 pm. The flight's single side will take 1.05 hours to complete. With this new endeavour, India-One Air will officially establish its presence in the states of Odisha, West Bengal, and Jharkhand.
CM Soren stated that the government is trying to improve air connectivity in Jharkhand while speaking at the event. There are currently 5–6 airports in Jharkhand, he said. Sahibganj is also considering building a new airport. All of the state's airports are being strengthened by our initiatives. The administration is putting out a plan of action to provide aviation service to every district.
Scindia attended the meeting online
He also encouraged Jyotiraditya Scindia, minister for the union, to speed up the process of enhancing air connectivity in Jharkhand. The state's air connectivity is continually being improved, according to CM Soren's statement about the Urban Development Department. There is now a Commercial Pilot Training Center (CPTC). I beg you to expedite the licencing and security procedures for this facility so we can move even further in this direction.
The Center is dedicated to enhancing air connectivity in all regions, according to Scindia, who participated in the meeting through the internet.
"This air service between Jamshedpur and Kolkata is a testament to our resolve to provide air service to the people throughout the country. The UDAN service has resulted in a rapid expansion of air connectivity."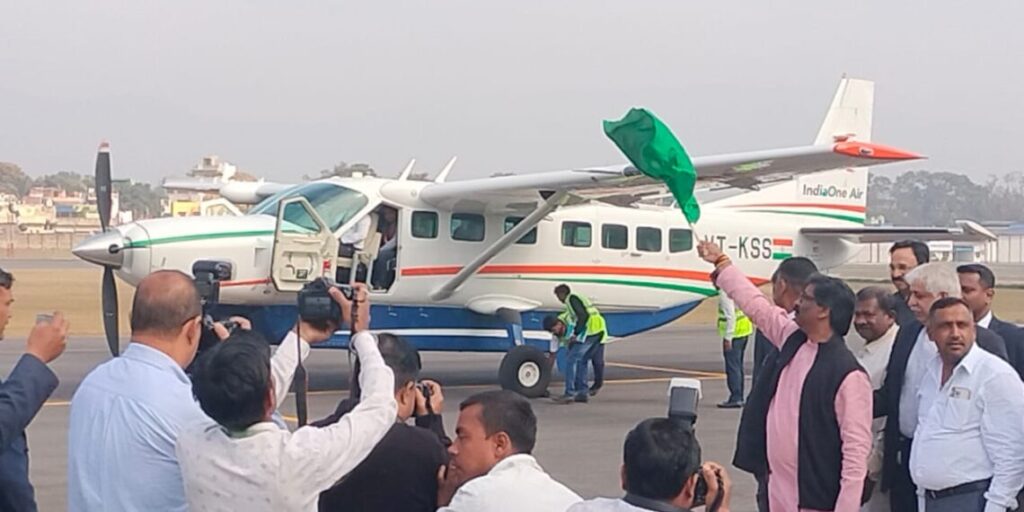 India's aviation industry is rebounding, according to Union Minister Scindia. "Many airlines around the world have closed their doors here over the past two decades, but the entry of three new airlines into India is sending a better signal," he said.
Also read:
A Drunk Passenger On Vistara Flight Hits And Spits On Other Passengers, Gets Charged | Exclusive
All flights at Srinagar Airport cancelled due to snowfall.
Follow us on Google News for latest Aviation Updates
Join us on telegram group
Stay tuned…