Sanjay Ghodawat Group, Star Air parent business, intends to add four more aircraft to its fleet as part of its ambition to boost revenue from 250 crore in FY23 to 700 crore in FY24.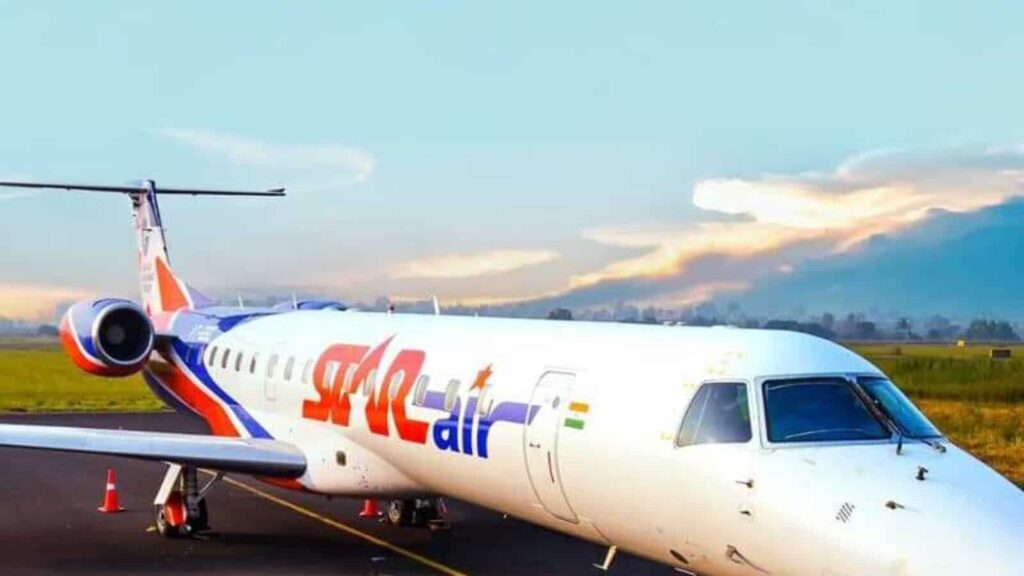 The Group engages in nine areas, including power, retail, and FMCG, and is predicted to earn 3,000 crore by 2023.
"Shrenik Ghodawat, the aviation company will account for 10% of the group's revenue."

According to the Managing Director
Star Air will have been in operation for four years this year and is meeting the company's expansion ambitions. "Our goal at Star Air has always been to keep things simple and keep expenses low," Ghodawat added.
"We have been profitable for the past three years and will continue to be so. We are focusing on the niche market and will continue to expand in areas with less competition."
Despite the impact of Covid-19, Star Air contributed a net revenue of 250-260 crore in FY23, accounting for close to 10% of the company's overall net earnings of 3,000 crore, according to Shrenik.
He stated that "our aviation business is increasing and we hope to add four aircraft to our fleet" when discussing Star Air's goals for FY24. Next year, we want to increase our revenue by three times, and we want to do so through aviation.
"In FY24, we expect to expand to 20 destinations and boost flight frequencies to existing locations."

Shrenik stated in reference to the airline's operational schedule for the upcoming fiscal year.
We'll be running in 18 to 20 cities at full capacity despite having supply chain challenges like the rest of the industry. With a sweet spot being routes within one- to two-hour flying distances, we'll concentrate on tying rural areas to major cities. To cut down on journey time, we compete not with the main airlines but rather with buses and railroads.
The minor airline would add four aircraft to its fleet in the upcoming fiscal year, he noted.
Also read:
Air India Express Flight Makes Emergency Landing At Cochin Airport | Exclusive
Air Asia Lucknow-kolkata Flight Makes Emergency Landing After Bird-hit | Exclusive
Follow us on Google News for latest Aviation Updates
Join us on telegram group
Stay tuned…