LONDON- The UK Civil Aviation Authority (CAA) has granted Virgin Atlantic (VS) a permit for a groundbreaking transatlantic flight using 100% Sustainable Aviation Fuel (SAF).
Virgin Atlantic is set to conduct this historic flight from London Heathrow (LHR) to New York (JFK) on November 28, 2023, to assess and demonstrate the viability of 100% SAF as a fuel source for transatlantic travel.
Virgin Atlantic Historic 100% SAF Flights
The CAA approved the permit following a series of technical evaluations, which included ground testing in collaboration with Rolls-Royce using a Trent 1000 engine powered by 100% SAF.
This initiative, led by Virgin Atlantic and partially funded by the Department for Transport, has brought together a consortium of companies, including Boeing, Rolls-Royce, BP, and others, to showcase SAF as a sustainable alternative to traditional jet fuel.
Executive Remarks
Rob Bishton, Chief Executive of the UK Civil Aviation Authority, stated:
"As the regulatory authority for aviation in the UK, our primary responsibility is to facilitate the safe adoption of sustainable practices within the industry and encourage continuous exploration of possibilities for a more environmentally friendly aviation sector."
"This permit not only enables Virgin Atlantic and other stakeholders to demonstrate their dedication to sustainability but also serves as an illustration of the industry's ongoing pursuit of innovative technologies. We understand that a strong commitment to safety must accompany innovation and sustainability."
"This achievement underscores our collective ability to drive transformative change, reduce emissions, and work toward a greener and more sustainable future in the skies for generations to come."
Mark Harper, the Transport Secretary, expressed:
"The UK is taking the lead in the global effort to decarbonize air travel. Today's announcement, supported by government funding, represents a significant step towards enabling people to travel in a sustainable and future-oriented manner."
"By transforming waste materials into the fuel that will drive the future of aviation, UK innovation is setting an example with the world's inaugural transatlantic flight powered entirely by Sustainable Aviation Fuel (SAF)."
Virgin Atlantic's CEO, Shai Weiss, commented:
"The Civil Aviation Authority's authorization for Flight100 represents a significant milestone and a tremendous accomplishment for all the teams involved in preparing for this historic flight. It has taken over a year of effort and required extensive collaboration among our consortium partners and government."
"Our commitment is to utilize 10% Sustainable Aviation Fuel (SAF) by 2030. However, to achieve this goal, we rely on government support in establishing a domestic SAF industry in the UK. We are confident that if we can produce it, we can use it."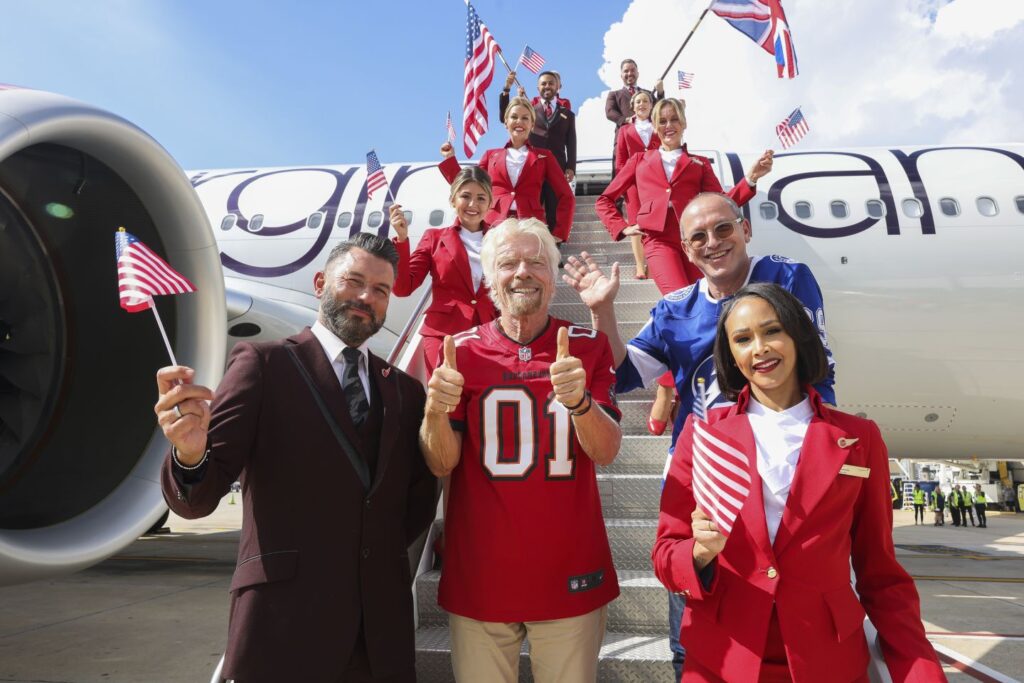 Strong Collaboration
The UK Civil Aviation Authority collaborated closely with the consortium during their application process. It will continue working with the industry to assess the performance and environmental impact of sustainable aviation fuels.
In December 2022, Virgin Atlantic was granted up to £1 million in government funding from the UK Department for Transport as part of a challenge to support the industry in achieving the first transatlantic flight using 100% Sustainable Aviation Fuel (SAF).
The issuance of the permit is a crucial step in gaining the necessary approvals for the flight. It opens the path for Virgin Atlantic to seek approvals from the Federal Aviation Administration, Irish Aviation Authority, and Transport Canada to enable the flight to traverse US, Irish, and Canadian airspace.
SAF is a type of fuel derived from renewable, non-petroleum sources and can serve as a replacement for or blend with traditional kerosene.
SAF can currently be used in jet engines with a maximum blend of 50% with regular kerosene without requiring any modifications. Several methods exist for producing SAF, including from algae, synthesized fuels using hydrogen waste, or directly capturing carbon dioxide.
When SAF completely replaces kerosene, it has the potential to reduce lifecycle carbon emissions by over 70% compared to conventional fossil jet fuel.
The government's Jet Zero strategy, outlined in July 2022 as a roadmap to achieve net-zero aviation, includes SAF as a pivotal component.
Stay tuned with us. Further, follow us on social media for the latest updates.
Also Read: US Airlines, Including American, United, Delta, and Southwest, want you to Dress Properly – Aviation A2Z
Join us on Telegram Group for the Latest Aviation Updates. Subsequently, follow us on Google News.