UAE, INDIA- In its role as the Global Partner of the International Cricket Council (ICC), Emirates (EK) is once again actively participating as the Official Airline Partner of the ICC Men's Cricket World Cup 2023, which is set to unfold across India from October 5th to November 19th.
To kickstart the 13th edition of this prestigious tournament, Emirates is demonstrating its passion for the sport through a delightful video featuring Dinesh Karthik, the renowned Indian wicket-keeper batsman.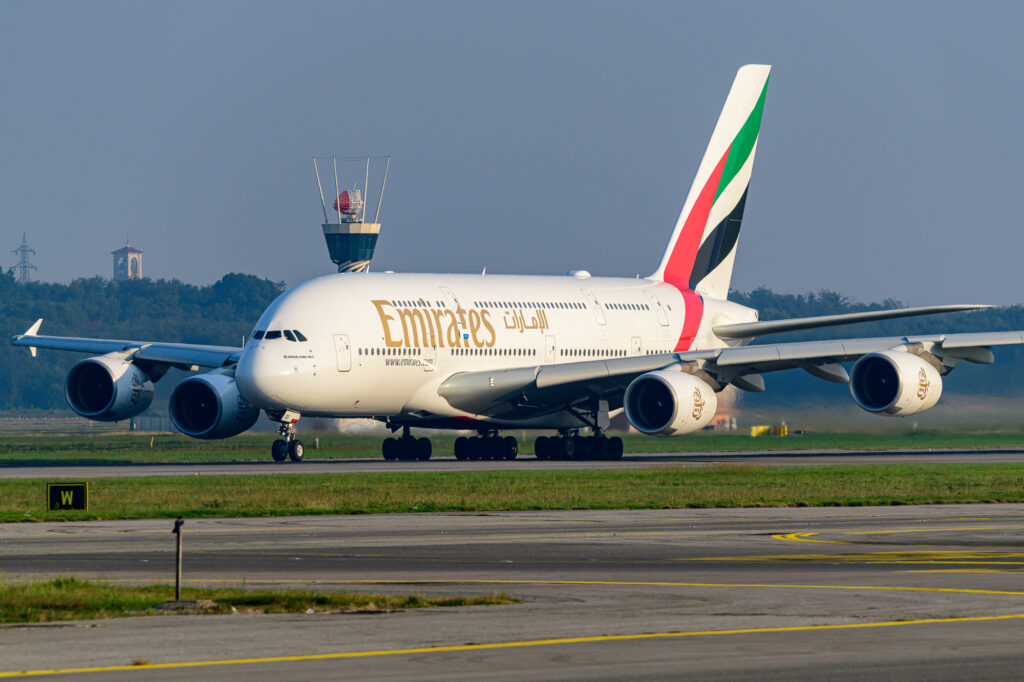 Emirates and Cricket World Cup
In the video, Dinesh Karthik is depicted enjoying the live cricket action in the skies, thanks to Emirates' inflight entertainment system, all while luxuriating in the comfort of Emirates' Premium Economy. Starting from October 29th, Emirates Premium Economy seats will be available on its routes to Mumbai and Bangalore.
You can view this engaging video on the airline's social media platforms.
The 2023 ICC Men's Cricket World Cup is being hosted across ten cities in India, bringing together ten teams from various cricket-playing nations, including the defending champions from 2019, England.
These teams will compete fiercely for the highly sought-after Cricket World Cup Trophy, which has already found its way to India before the tournament's commencement.
The initial 45 matches are scheduled to take place in Ahmedabad, Hyderabad, Dharmshala, Delhi, Chennai, Lucknow, Kolkata, Bengaluru, Pune, and Mumbai, leading up to the semi-finals at the Wankhede Stadium in Mumbai and Eden Gardens in Kolkata.
The grand finale is slated for November 19th at the Narendra Modi Stadium in Ahmedabad, renowned as the world's largest sports stadium with a remarkable seating capacity of 132,000 spectators.
#CWC23
In its capacity as the Official Airline Partner of the 2023 Men's Cricket World Cup, Emirates is providing cricket enthusiasts traveling on its flights during the tournament with the opportunity to stay connected to the action through Sport 24 and Sport 24 Extra.
These in-flight entertainment channels ensure that fans never miss a moment of cricket excitement. Additionally, Emirates is set to have a strong presence at the stadiums, participating in the event with hospitality services, ticketing rights, and select in-stadium activations to amplify the tournament's thrill.
Cricket aficionados can stay engaged with the event by following the hashtag #CWC23 and keeping an eye on the ICC's Instagram and Facebook pages. Emirates will share captivating Emirates Fly Better Moments of the Day, featuring highlights such as outstanding catches, remarkable run-outs, and more from each match.
The Men's Cricket World Cup is a quadrennial event and stands as the most eagerly anticipated global cricket competition in the sporting calendar. This particular edition is the first to be exclusively hosted in India, and it marks Dinesh Karthik's debut as a commentator in the World Cup.
Emirates boasts a longstanding partnership with the ICC and is associated with all of its major events, including the ICC Men's Cricket World Cup, ICC Women's Cricket World Cup, ICC Men's T20 World Cup, ICC Women's T20 World Cup, and the ICC World Test Championship.
Emirates' partnership with the ICC also extends to featuring the airline's branding on the official kit of the ICC Elite and International Panels of Umpires.
This sponsorship has been in place since 2002, when these panels were established to officiate Test Matches and One Day Internationals worldwide. Additionally, Emirates supports the Elite and International Panels of ICC Match Referees.
Beyond branding and global media exposure to cricket enthusiasts, Emirates plays a key role in transporting umpires and referees to international events as the Global Partner of the ICC.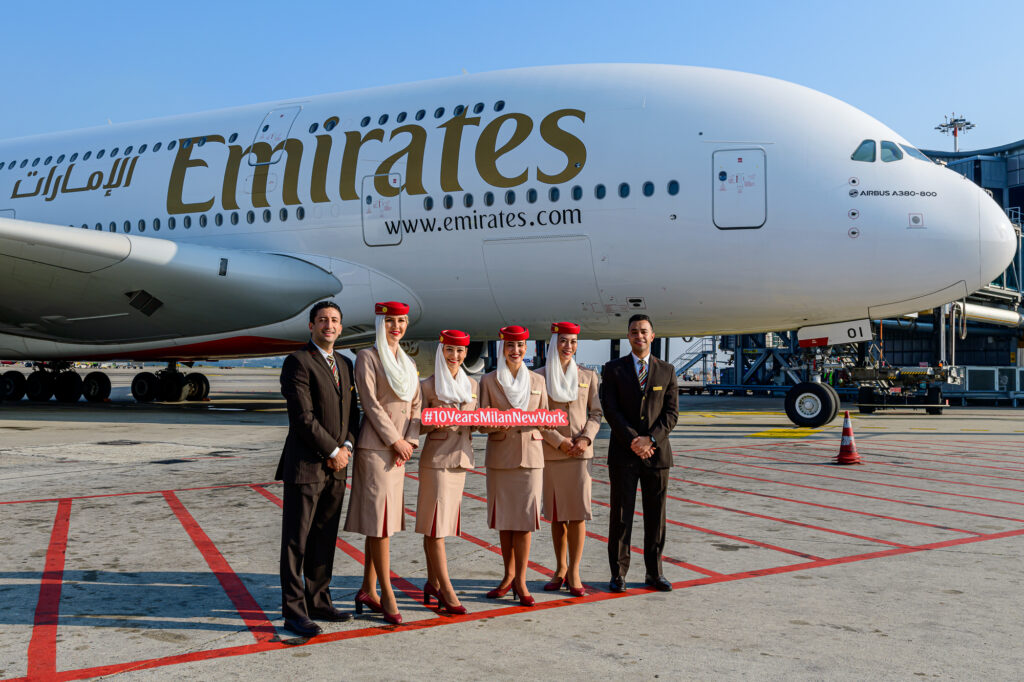 Supporting Global Cricket
Emirates is firmly dedicated to its support of cricket on a global scale, fostering connections with fans and communities in Asia, Australasia, and the UK.
In addition to its major partnership with the ICC and related cricketing events, Emirates actively engages with cricket enthusiasts through its enduring collaboration with Durham County Cricket Club in the UK, which has been ongoing since 2010. This partnership includes Emirates' role as the title sponsor of the Durham Lancashire Emirates Trophy.
Furthermore, Emirates embarked on a decade-long naming rights sponsorship in 2013 for Emirates Old Trafford, a historic and prestigious cricket venue in England and the home ground of Lancashire County Cricket Club.
Emirates first launched its services to India in 1985 and has since expanded its operations in the country to encompass nine destinations. Presently, Emirates operates a total of 167 weekly flights from Ahmedabad, Bengaluru, Chennai, Delhi, Hyderabad, Kochi, Kolkata, Mumbai, and Thiruvananthapuram, ensuring comprehensive connectivity for travelers.
Stay tuned with us. Further, follow us on social media for the latest updates.
Also Read: US Airlines, Including American, United, Delta, and Southwest, want you to Dress Properly – Aviation A2Z
Join us on Telegram Group for the Latest Aviation Updates. Subsequently, follow us on Google News.