UNITED KINGDOM- Farnborough Airport (FAB) has enhanced digital working capability that will empower airport controllers to oversee aircraft using traditional direct visual reference from the control tower window and through interactive panoramic video displays on screens featuring critical sections of the airfield.
Specially positioned ultra-high-definition cameras will offer controllers customizable perspectives of the airfield, encompassing areas such as the forthcoming state-of-the-art hangar development, Domus III, slated for opening next year.
Searidge Technology
Searidge's technological platform grants controllers access to advanced tools that enhance airport surface tracking by integrating new ADS-B surveillance and 'head-up' labeling into panoramic video displays.
This innovative technology enables controllers to monitor individual aircraft and airport vehicles more effectively, thereby enhancing safety and efficiency, particularly in challenging low-visibility conditions like fog.
This deployment marks a pioneering step in the UK, representing the next airport air traffic management phase. It introduces the benefits of digital solutions while retaining the structure of an airport's existing control tower.
Executive Insights
Les Freer, Director of Operations at Farnborough Airport, expressed enthusiasm for the project's initiation, stating
"Being the inaugural airport in the UK to introduce this innovative technology further strengthens Farnborough Airport's history of innovation and its standing as Europe's premier destination for upscale air travel. This advancement enables us to uphold the highest safety and compliance standards while enhancing airfield efficiency."
Andy Taylor, Chief Solutions Officer for Digital Towers at NATS, commented
"This project is truly exciting, and we are thrilled that Farnborough Airport has chosen to collaborate with us and Searidge Technologies. Their solution represents a state-of-the-art 'digital extension' for their existing tower infrastructure, augmenting its operational capabilities and future-proofing it. It will empower Farnborough to optimize its current infrastructure while also supporting its ambitious development initiatives."
Moodie Cheikh, Co-founder and CEO of Searidge Technologies, added,
"Searidge and NATS share a common vision that airports and air traffic control should collaborate more closely, sharing information and harnessing data to ensure the safest and most efficient operations for UK airports. We are committed to equipping UK aviation with the most advanced technology to support tower operations, and partnering with forward-thinking entities like Farnborough Airport is pivotal to our collective success."
The implementation at Farnborough represents Searidge Technologies' maiden live deployment in the UK, following the establishment of a non-operational digital tower 'laboratory' at Heathrow in 2018.
Searidge Technologies boasts technology deployments in 40 countries worldwide. Their range of digital tower models, which includes the hybrid tower, caters to airports of varying sizes, from the smallest regional facilities to major international hubs such as Hong Kong and Singapore.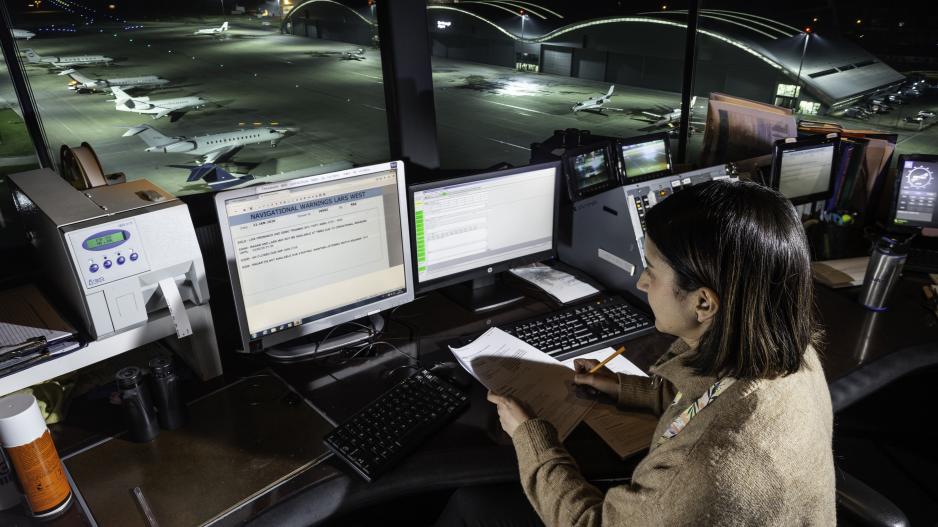 Understanding the Concept of a Hybrid Tower
A Hybrid Tower seamlessly integrates physical and digital components by distributing camera views from around the airfield onto screens at each controller's workstation.
This enables controllers to select optimal views for their specific tasks and utilize advanced tools such as object tracking, digital binoculars, radar tagging, and augmented airfield overlays like those available in a fully digital facility.
Meanwhile, the traditional window view from the tower is preserved to facilitate shared situational awareness.
Stay tuned with us. Further, follow us on social media for the latest updates.
Also Read: US Airlines, Including American, United, Delta, and Southwest, want you to Dress Properly – Aviation A2Z
Join us on Telegram Group for the Latest Aviation Updates. Subsequently, follow us on Google News.