USA- Frequent disagreements among airline passengers are a common occurrence, often revolving around various aspects of the in-flight experience, such as reclining seats encroaching on legroom, requests for seat changes, and disputes over cabin storage.
A more refined method of competing with fellow travelers has emerged on many international flights: the seat upgrade auction.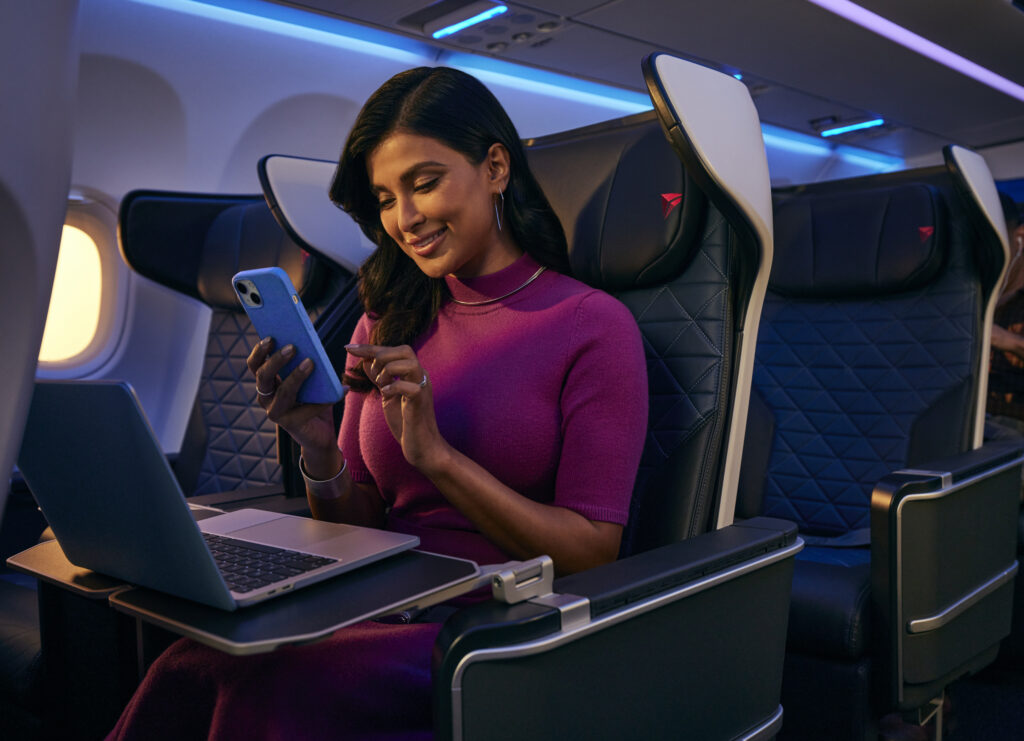 US Airlines Ticket Upgrades
The mechanics of this process are relatively straightforward: approximately a week before a flight, passengers receive an email notification about potential seat upgrades. If interested, passengers submit their credit card information and place a bid.
Should they secure the highest bid, their card is charged, and their seat is elevated to a higher class, often at a significantly reduced price compared to the original upgrade cost at the time of booking.
While this concept has gained traction globally, the majority of U.S. airlines have remained an exception to the trend.
Spirit Airlines (NK) stands out by offering seat upgrades to its "Big Front Seat" through its SeatBid initiative. However, other major U.S. carriers have yet to introduce upgrade auction programs.
Zack Griff, a senior aviation writer at travel website The Points Guy, suggests that major U.S. airlines are likely evaluating the advantages and drawbacks of this practice, given that upgrades are already integrated into their business models.
Nevertheless, the auction approach brings about notable challenges when contrasted with the existing upgrade methods.
"Numerous prominent U.S. airlines provide several avenues for enhancing your flight experience, offering options like added legroom, premium economy, or business-class seating. Conventionally, these encompass three methods: utilizing miles for redemption, capitalizing on elite status benefits, or outright purchasing an upgrade akin to a standard ticket."

Zack Griff, a senior aviation writer at travel website The Points Guy
Seat Auction
Distinguishing itself, the auction approach brings forth distinctiveness by providing substantial discounts, driven by the fundamentals of supply and demand economics, particularly pertaining to remaining inventory as flight dates draw near.
"In recent times," Griff elucidated, "the notion of auctioning off remaining inventory — seats that would otherwise remain unsold — through a blind auction mechanism has surged in popularity."
Companies like PlusGrade, which specializes in "ancillary revenue solutions," have provided technology to numerous carriers, enabling this offering to become available on a multitude of flights operated by international airlines.
Picture yourself a week prior to your flight: an email beckons you to partake in an online auction for seat upgrades. No need to engage in phone conversations with an airline, and no hefty upfront costs.
You set your own bid amount, a gauge reflects the likelihood of your bid winning, and you leave it at that. Perhaps you secure the upgraded seat; perhaps you don't.
However, you're now an active participant and haven't invested any upfront expenses. From the airline's standpoint, there will be a top bidder, and those who don't emerge as winners remain unaffected.
Cautious US Carriers
Yet, not everyone secures a win, particularly when considering how U.S. airlines presently reward passengers. Contemplate the dedicated flyer who has diligently amassed and safeguarded their points and elite status, partially with the anticipation of receiving complimentary upgrades.
This individual may discreetly clutch their elite card, gently tracing its edges and feeling underappreciated. Airlines are cautious about distancing themselves from such passengers.
Prominent U.S. carriers like American Airlines (AA), Delta (DL), and United (UA) have not yet broadly implemented such auction models.
This is likely attributed to their strategy of reserving premium cabin spaces for upgrades facilitated by miles, benefits associated with frequent flyer status, or last-minute purchase upgrades.
Griff noted, "These airlines tout upgrades as a fundamental advantage of their frequent flyer programs. If they continue selling the remaining premium seats for supplementary ancillary revenue, loyal travelers might opt to switch to alternative airlines."
Considering the prevailing dynamics of upgrades in the airline sector and the evolving nature of corporate travel, it would be reasonable to anticipate a rise in the utilization of upgrade auctions by domestic airlines in the coming times.
This shift could potentially prompt the introduction of novel strategies to uphold customer loyalty among frequent travelers.
Stay tuned with us. Further, follow us on social media for the latest updates.
Also Read: Indian Students Deported Back to Delhi from USA on Delta Flight – Aviation A2Z
Join us on Telegram Group for the Latest Aviation Updates. Subsequently, follow us on Google News.