ATLANTA- In an unexpected turn of events, Delta Air Lines (DL) has joined the ranks of airlines offering compensation to passengers who are involuntarily bumped from their scheduled flights.
Recent viral videos shared on TikTok have shed light on this new development. Further sparking conversations about the impact of monetary incentives on passengers' travel experiences.
Delta Air Lines Offers US$1600 Compensation
According to a spokesperson for Delta, the decision to provide compensation to volunteers who agree to take later flights when a flight is overbooked is part of the airline's commitment to caring for its customers and maintaining on-time departures.
This move acknowledges the inconvenience caused to passengers and highlights Delta's dedication to empowering their employees in providing exceptional customer service.
The power of financial incentives was captured in a video that went viral on July 3. The footage, shared by Natalie Bode, a sports reporter based in Atlanta, showcased the moment when Delta Air Lines offered a generous compensation of $1,600 per person to entice passengers to disembark the aircraft voluntarily.
The message overlaying the video exclaimed, "Delta just offered $1,600 per person to get off the flight…" What unfolded next was surprising as passengers swiftly gathered their belongings and exited the plane.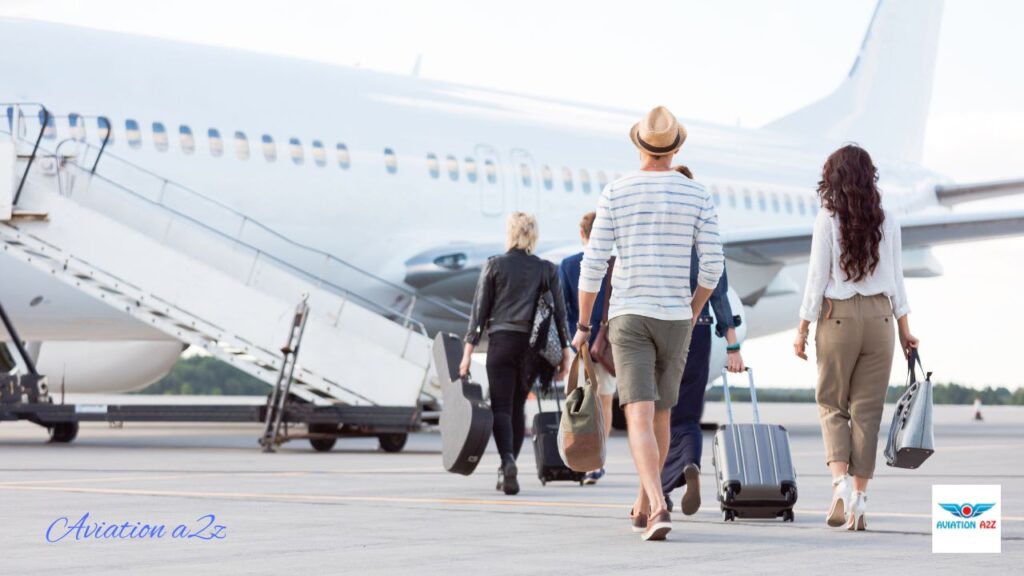 A Testament to the Effectiveness of Incentives
In a caption accompanying the viral video, Natalie Bode expressed her astonishment. He stated, "Never seen people move so quickly from an airplane…"
This observation highlights the significant impact of Delta's offer, illustrating how introducing financial incentives can prompt passengers to make rapid decisions and willingly adjust their travel plans.
Delta Air Lines' initiative to provide compensation for passengers who face the inconvenience of being bumped from their flights represents a positive step towards improving customer satisfaction and enhancing overall travel experiences.
By offering a substantial amount of $1,600 per person, Delta aims to mitigate the frustration associated with unexpected flight changes. Further demonstrates its commitment to prioritizing passenger well-being.
New Dual Approach
Delta Air Lines (DL), based in Georgia, has unveiled its new approach to target millennial and Gen Z travelers for future growth. While simultaneously counting on wealthy baby boomers to opt for expensive premium tickets.
In line with its strategy to cater to younger travelers, Delta has prioritized investing in technology advancements. This includes enhanced in-flight Wi-Fi and personalized entertainment options.
The airline has implemented the technology on 100 planes, allowing SkyMiles members to access a dedicated portal through their mobile devices or laptops during flights. This portal provides free access to Paramount+ with Showtime, New York Times games, and other services.
Delta has also introduced Digital ID bag drop lines at Hartsfield-Jackson International Airport. Subsequently, making check-in more efficient for frequent flier members with their passport and TSA PreCheck details in their SkyMiles profile.
The airline has also established a PreCheck express lobby using facial recognition technology.
Stay tuned with us. Further, follow us on social media for the latest updates.
Also Read: US Airlines, Including American, United, Delta, and Southwest, want you to Dress Properly – Aviation A2Z
Join us on Telegram Group for the Latest Aviation Updates. Subsequently, follow us on Google News.