BIRMINGHAM- Emirates (EK) Airbus A380 at Birmingham Airport Receives Assistance from Emergency Services after Landing Incident.
The gulf carrier Airbus A380, arriving from Dubai (DXB), encountered a potential tire burst upon landing at Birmingham Airport (BHX). Prompt action was taken as emergency services swiftly responded to the situation.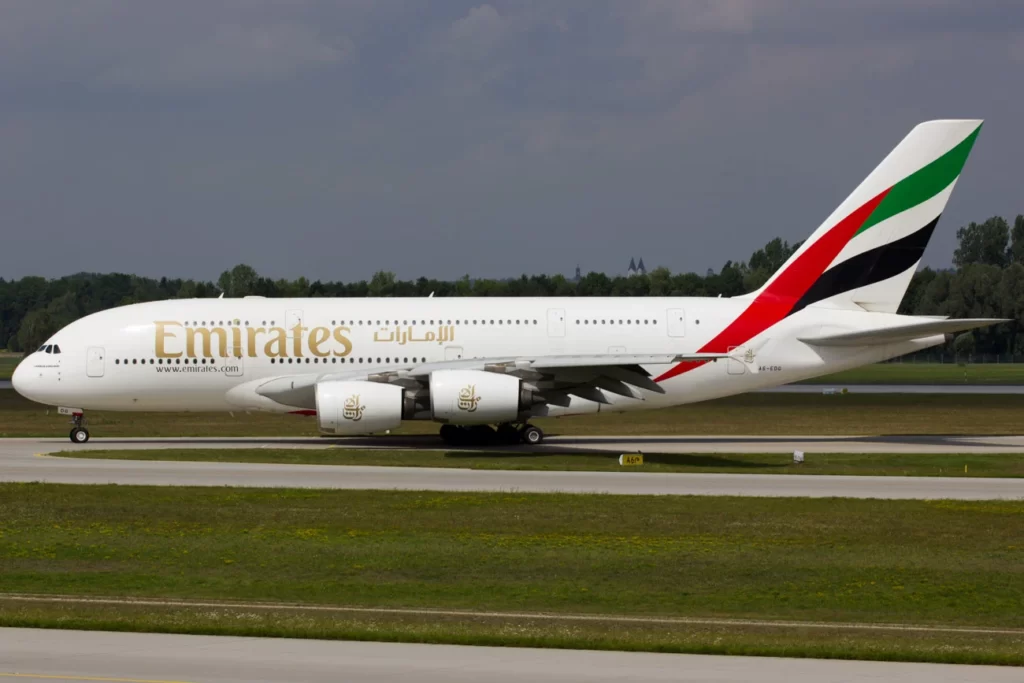 Emirates A380 Encounters Flat Tyre at Birmingham
The incident occurred during the arrival of flight EK39 from Dubai (DXB) to Birmingham (BHX) earlier today. Videos shared on social media capture the aircraft's approach and subsequent landing at Birmingham Airport.
Following the landing, the aircraft was met by light emergency services vehicles on the taxiway to ensure passenger safety.
Furthermore, the aircraft seemed to be cleared the taxiway. Following this, the BHX continued its operation without disruptions from this incident.
Flight Details
According to Flight Radar 24, Emirates flight EK39 took off from Dubai (DXB) at 4:19 AM UTC. Further, it covered a distance of 5,610 KM and landed at Birmingham (BHX) at 11:28 AM UTC after seven hours.
The aircraft involved in the incident is Emirates Airbus A380-842, registered as A6-EUY. Further, it is a 6.3-year-old aircraft; Airbus delivered it in Aug 2017.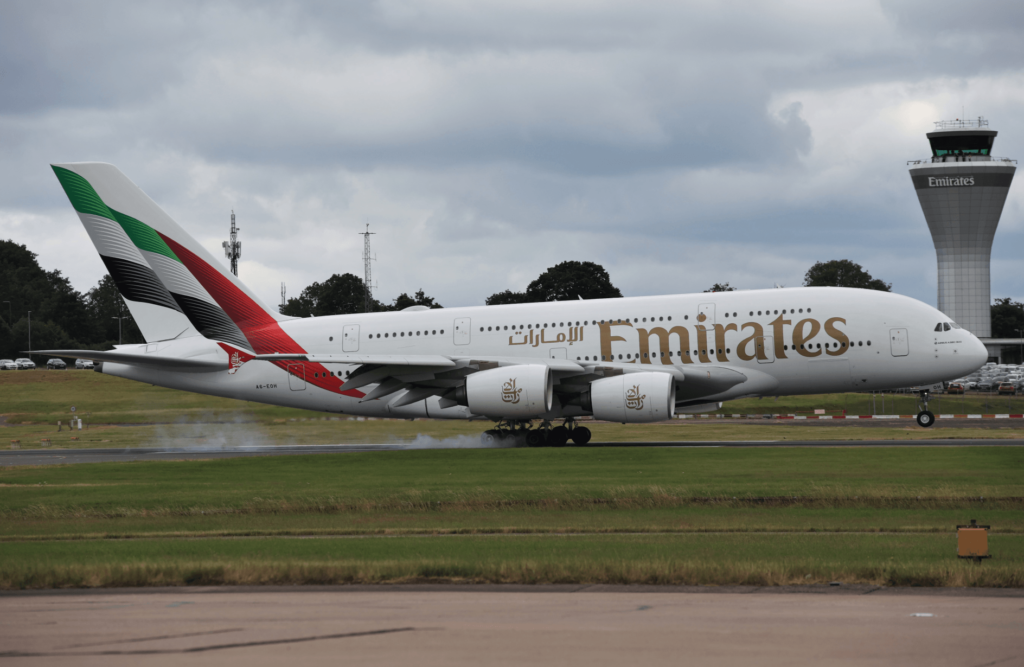 Dubai to Birmingham Flight
On July 1, 2023, the renowned Emirates A380 'superjumbo' made a triumphant return to Birmingham Airport (BHX) after an absence since March 2020.
This iconic double-decker aircraft, featuring 615 seats, brings the much-needed additional capacity for business and leisure travelers on the popular twice-daily Dubai services from BHX.
Flight EK039 successfully landed in Birmingham at 12:25 BST (British Summer Time) on Saturday and departed for Dubai at 14:40. Richard Jewsbury, Emirates Divisional Vice President in the UK, was present on the tarmac at BHX to witness the aircraft's return.
Expressing his enthusiasm, Jewsbury stated, "We're excited to be bringing back our iconic A380 aircraft to Birmingham. Its return will facilitate easier connections for passengers to sought-after long-haul destinations such as Thailand, Australia, and, of course, the vibrant city of Dubai for the summer and beyond."
In addition to meeting the increased demand from customers, businesses in the region can take full advantage of the A380's ample cargo capacity.
Emirates takes great pride in its partnership with Birmingham Airport and its ongoing commitment to the broader Midlands region. The airline eagerly awaits the opportunity to welcome customers back on board.
Nick Barton, Chief Executive of Birmingham Airport, joined Richard Jewsbury in expressing his delight at the return of Emirates' magnificent A380 aircraft to the BHX tarmac.
He shared, "The sight of Emirates' A380 at BHX is truly uplifting. We are thrilled to see its return. Our twice-daily Dubai services are extremely popular, with an average of nine out of ten seats being sold.
Stay tuned with us. Further, follow us on social media for the latest updates.
Also Read: US Airlines, Including American, United, Delta, and Southwest, want you to Dress Properly – Aviation A2Z
Join us on Telegram Group for the Latest Aviation Updates. Subsequently, follow us on Google News.