HAMBURG- On Jun 6, 2023, Panasonic Avionics Corporation (Panasonic Avionics) unveiled its latest Astrova in-flight engagement (IFE) solution and announced United Airlines (UA) as its inaugural customer in the Americas for this innovative offering.
Since June 2021, UA has demonstrated its commitment to Panasonic Avionics IFE by investing more than any other airline in the world.
This investment spans United's Widebody and Narrow Fleets. Further highlighting the airline's ongoing dedication to enhancing the in-flight entertainment experience for its passengers.
United Panasonic IFE Deal
UA has announced its plans to install the Astrova in-flight engagement (IFE) system on select new Boeing 787 and Airbus A321XLR aircraft starting in 2025.
This agreement expands on United's previous commitment in 2021 to install Panasonic Avionics' X Series and NEXT IFE systems on both widebody and narrowbody aircraft.
The inclusion of Astrova in United's program signifies the largest investment ever made by an airline in Panasonic Avionics' IFE. These agreements encompass both line-fit and retrofit installations across United's fleet.
They are part of the United Next program, which aims to enhance the passenger experience on narrowbody aircraft operating in domestic and short-haul international markets.
As part of the United Next program, passengers can expect various improvements such as seatback entertainment screens at every seat, with first class featuring 13-inch monitors and economy featuring 10-inch monitors.
The program also includes enhancements like larger overhead bins, high-speed Wi-Fi, USB outlets at every seat, Bluetooth audio connections for in-flight entertainment, and LED lighting throughout the cabin.
According to Mark Muren, Managing Director – Identity, Product, and Loyalty at United Airlines, the airline recognizes the desires of its customers to be engaged, entertained, and productive during their flights.
In light of this, the new collaboration with Panasonic Avionics will fulfill these expectations and establish a higher level of in-flight excellence as a significant component of United Next.
Muren emphasizes that United and Panasonic will work together to establish new benchmarks for passenger engagement when customers step onboard a United aircraft.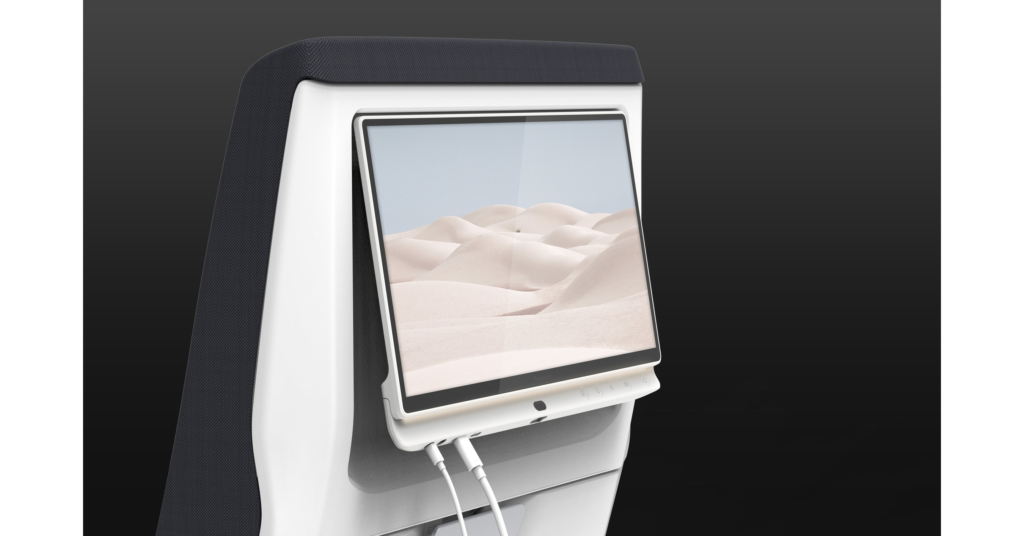 Astrova IFE
Astrova sets a new standard in the in-flight entertainment (IFE) as the first solution to introduce 4K OLED technology. This groundbreaking display technology offers superior image quality with sharpness, clarity, and an infinite contrast ratio, resulting in cinema-grade colors and perfect black levels.
With these features, Astrova provides an immersive experience that surpasses other IFE systems in the industry.
Furthermore, Astrova delivers an exceptional audio experience to passengers through Panasonic Avionics' latest Bluetooth technology, offering high-fidelity 3D spatial audio. This advanced audio technology adds depth and realism to the onboard entertainment, enhancing the overall IFE experience.
Passengers flying with United will also benefit from up to 100 W of DC power available via USB-C at their seat. This enables fast charging of the latest mobile devices, tablets, and laptops throughout the entire flight, ensuring their devices remain powered and ready for use.
Astrova's distinctive and adaptable architecture enables seamless upgrades throughout its lifespan with minimal certification efforts and costs. Astrova can continuously meet evolving market demands and exceed passenger expectations by replacing key hardware and software components as needed.
According to Ken Sain, the CEO of Panasonic Avionics Corporation, the partnership between Panasonic and United Airlines signifies a joint commitment to elevating passenger engagement to new heights.
Sain expresses confidence in Astrova's ability to establish a stronger connection between passengers and United Airlines compared to any other in-flight entertainment (IFE) solution.
Additionally, he emphasizes the continuous effort to enhance passenger engagement by aligning with advancements in consumer technology.
Panasonic Avionics aims to deliver a cabin experience that remains at the forefront of innovation, constantly introducing new products that bring substantial value and a significant competitive advantage to United Airlines.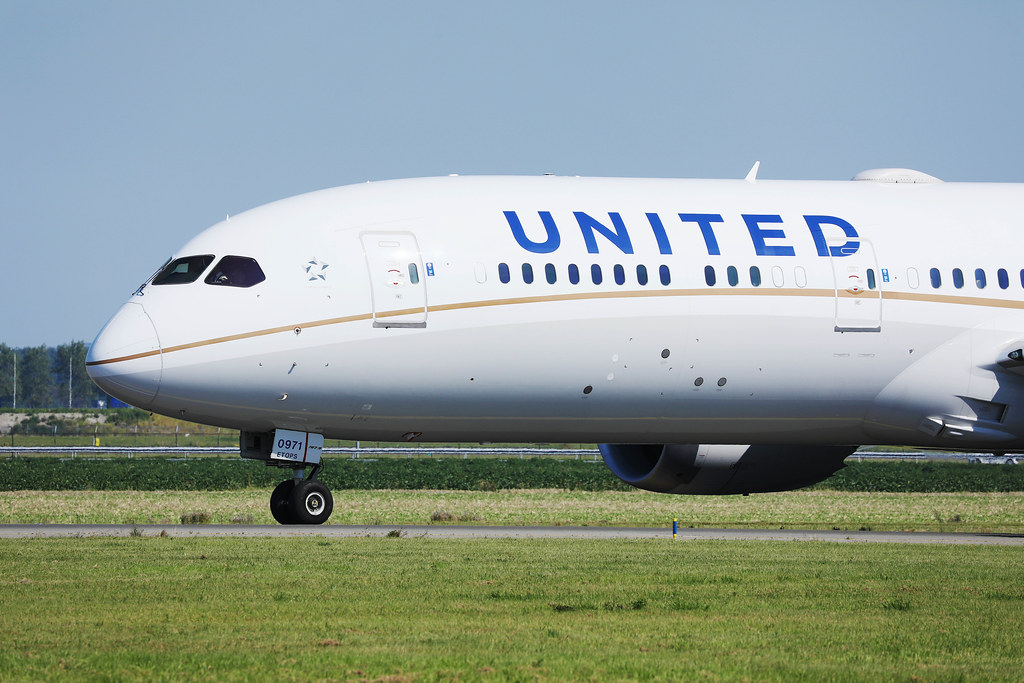 Largest Ever Deal
The agreement's unique business model ensures that United Airlines consistently delivers its passengers the latest in-flight entertainment (IFE) innovations. This partnership brings to life a new touchpoint that immerses passengers in the airline's brand experience at every seat.
An excellent example of Panasonic Avionics' commitment to keeping pace with consumer technology is the removable peripheral bar featured in Astrova.
This exclusive, patented technology allows United to easily incorporate and upgrade features such as Bluetooth connectivity and more. This capability enables United to swiftly adopt the technologies and functionalities that passengers expect and use in their everyday lives.
Additionally, Astrova's seat-end solution offers significant weight savings compared to other architectures, contributing to United's fuel efficiency efforts.
Stay tuned with us. Further, follow us on social media for the latest updates.
Also Read: US Airlines, Including American, United, Delta, and Southwest, want you to Dress Properly – Aviation A2Z
Join us on Telegram Group for the Latest Aviation Updates. Subsequently, follow us on Google News.