DELHI- Tata-owned Indian FSC Air India (AI) on Jun 7, 2023, at around 10: 45 AM IST issued the official statement regarding the Delhi-San Francisco flight that has been diverted to Russia amid technical problems.
According to Flight Radar 24, the aircraft took off from Delhi Int'l Airport at 10:35 PM UTC on Jun 6, 2023. The AI 173 flight en route to San Francisco International Airport (SFO) over Russian Airspace.
However, the aircraft reported a technical snag in one of its engines. Subsequently, the pilot decided to divert the flight to one of the nearest airports.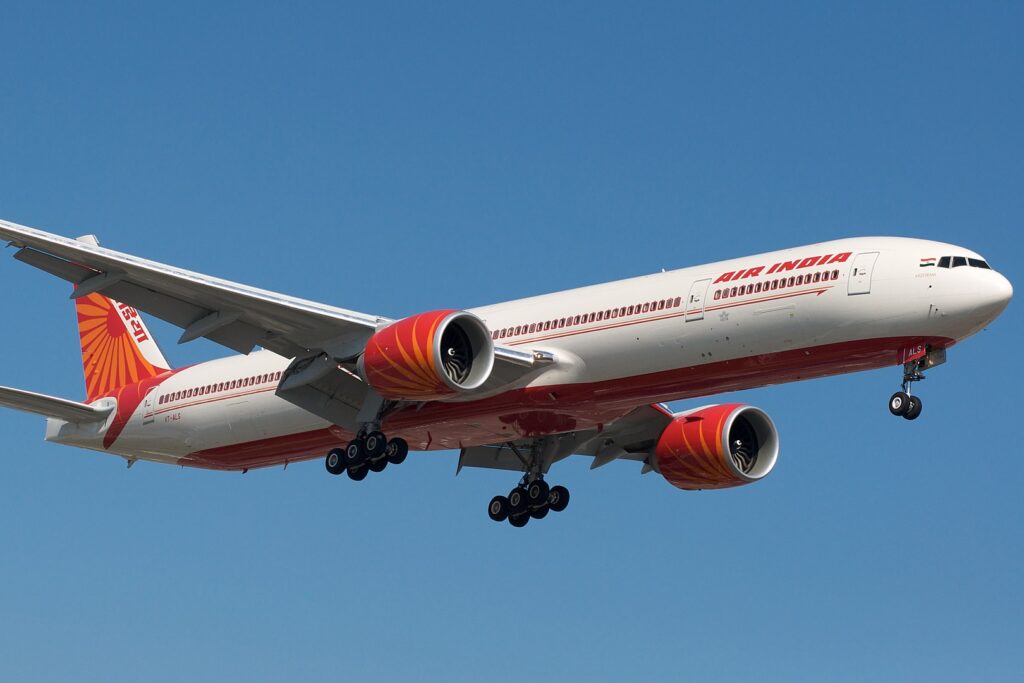 Air India Official Statement
The Airline issued the latest update on AI173 and wrote,
Al173, operating Delhi-San Francisco on 06 June 2023, had developed a technical issue en route with one of its engines. The flight with 216 passengers and 16 crew was diverted to Magadan, Russia (GDX), where it safely landed. We engaged with the local authorities at GDX, which extended all cooperation and support upon the flight's arrival at GDX.
Given the infrastructural limitations around the remote airport, we can confirm that all passengers were eventually moved to makeshift accommodations after making sincere attempts to accommodate passengers in hotels locally with the help of local government authorities.
As we do not have any Air India staff based in the remote town of Magadan or in Russia, all ground support being provided to the passengers is the best possible in this unusual circumstance through our round-the-clock liaison with the Consulate General of India in Vladivostok, Ministry of External Affairs (Government of India), local ground handlers, and the Russian authorities.
A ferry flight is scheduled to operate to GDX from Mumbai, India (BOM) at 1300 Hours IST on 07 June 2023, subject to necessary regulatory clearances, which would take passengers and crew of Al173 onward to San Francisco. The ferry flight would be carrying food and other essentials for our passengers.
All of us at Air India are concerned about the passengers and staff and are making every effort possible to operate the ferry flight as soon as possible and to ensure the health, safety, and security of all while they wait
Air India will keep you updated.
Air India flight from Delhi Diverted to Russia
The aircraft landed safely at Magadan Airport (GDX) in Russia at around 8:36 AM UTC. The plane was airborne for almost 10 hours from its Takeoff from DEL.
According to an Air India spokesperson, 216 passengers and 16 crew members were on board Flight AI173.
The spokesperson stated, "The passengers are being given necessary assistance at the airport and will be offered alternative options to reach their intended destination as soon as possible. Meanwhile, the aircraft is currently undergoing required inspections on the ground."
The aircraft involved in the incident is Boeing 777-300 ER. Further, it is powered by one of the most powerful General Electric-developed GE 90 Engines. It has the registration VT-ALH. Further, it is approx 14 years old aircraft that AI took delivery of back in 2009.
Stay tuned with us. Further, follow us on social media for the latest updates.
Also Read: US Airlines, Including American, United, Delta, and Southwest, want you to Dress Properly – Aviation A2Z
Join us on Telegram Group for the Latest Aviation Updates. Subsequently, follow us on Google News.