Delta Air Lines is commemorating 45 years of providing USA UK service by reflecting on the past and envisioning the future. In 1978, the world was different, characterized by flared clothing as the prevailing fashion trend.
The musical film "Grease," featuring songs by John Travolta and Olivia Newton-John, dominated charts on both sides of the Atlantic. Television audiences were captivated by the Ewing family's disputes in the Texas-based drama "Dallas."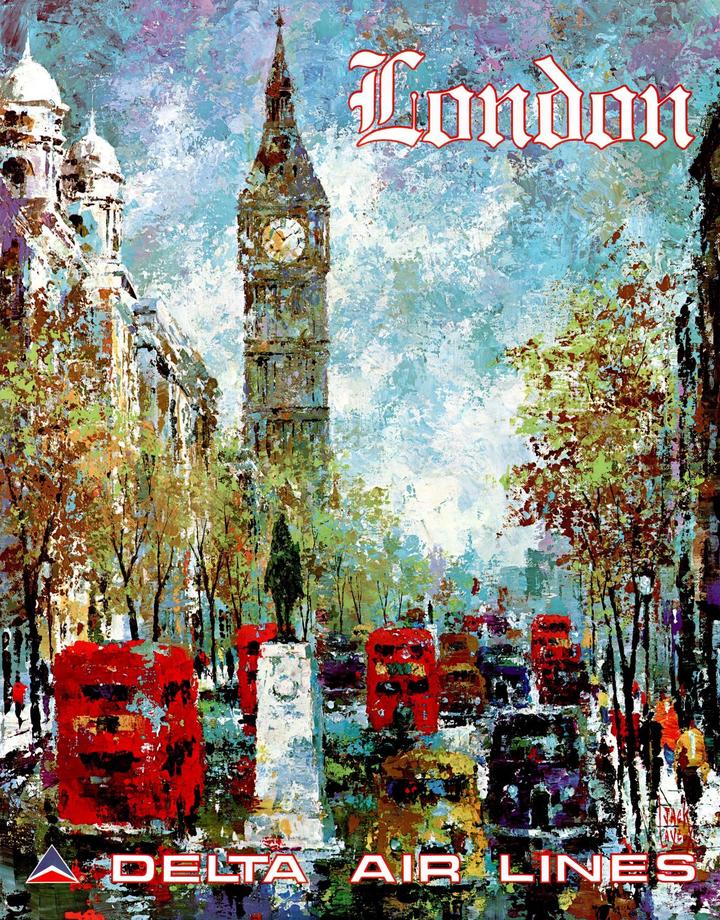 Delta Celebrates 45 Years of USA-UK Service
Delta's global footprint has evolved with the changing times. The airline inaugurated its inaugural international flight on April 30, 1978, when it began operating a non-stop flight from Atlanta to London Gatwick using a three-engine Lockheed L-1011, also known as a Tristar.
This marked the beginning of Delta's expansion into international markets. Subsequently, today, it has established itself as one of the world's largest airlines.
Since 1978, Delta's in-flight cuisine has also undergone significant changes. With the launch of its London service, the airline introduced a three-class experience consisting of First Class, Medallion Service (business class), and Economy Class.
Today, Delta offers three or four distinct product experiences on flights to the U.K., including Delta One, which features locally sourced ingredients and chef-curated meals.
Furthermore, the airline provides an enhanced Delta Premium Select experience, which promises a top-notch dining experience for customers.
Delta's Service
Delta's in-flight entertainment has also come a long way over the years. Kay Carpenter, who was a Delta flight attendant on the airline's first London Gatwick flight in 1978, continues to fly with Delta to this day.
Carpenter fondly remembers the inaugural trans-Atlantic flight and the excitement that surrounded it.
Delta's first-ever in-flight movie, "Oh, God!" featuring George Burns and John Denver, was shown during the flight. Further, adding to the excitement. Nowadays, customers can enjoy a vast array of movies, TV shows, and audio content in their seats and Wi-Fi access on all flights.
Since Delta's first trans-oceanic flight to London, the airline has undergone significant changes and improvements in its services, such as a wider variety of meal and seating options, personalized in-flight entertainment, and an overall more comfortable experience for its customers.
With London as Delta's first international destination, the airline was able to learn more about its international customers' needs and preferences and continue to improve to become a leading global carrier.
Delta's U.K. presence has grown significantly over the last four decades, with 40 peak-day flights offered from London-Heathrow, London Gatwick, Edinburgh, and Manchester to the airline's major U.S. hubs in partnership with Virgin Atlantic.
Delta has recently introduced a nonstop route from London Heathrow to Los Angeles, expanding its reach to more destinations.
Bottom Line
By implementing various sustainability measures, Delta has committed to achieving net-zero carbon emissions by 2050.
These measures include replacing 10% of its jet fuel with sustainable aviation fuel by the end of 2030. Partnering with corporate customers to encourage sustainable business travel and building a more fuel-efficient fleet.
Since 2019, Delta has been replacing its old planes with newer models that are 25% more fuel-efficient on average. Additionally, the airline is taking steps to reduce its single-use plastic consumption. By up to 4.9 million pounds (2.2 million kilograms) per year. Further, using 100% recycled plastic bottles for bedding in its Delta One and Delta Premium Select cabins.
Overall, Delta strives to create a future where travel and sustainability go hand in hand without compromising the quality of either.
Stay tuned with us. Further, follow us on social media for the latest updates.
Also Read: US Airlines, Including American, United, Delta, and Southwest, want you to Dress Properly – Aviation A2Z
Join us on Telegram Group for the Latest Aviation Updates. Subsequently, follow us on Google News.