During takeoff and landing on the same runway at Charleston, South Carolina, a JetBlue (B6) and an American Airlines (AA) flight experienced a loss of separation.
On April 30th of this year, a loss of separation incident occurred involving JetBlue flight B6-2468 and American Airlines flight AA-2325 during their takeoff and landing on the same runway at Charleston International Airport (KCHS).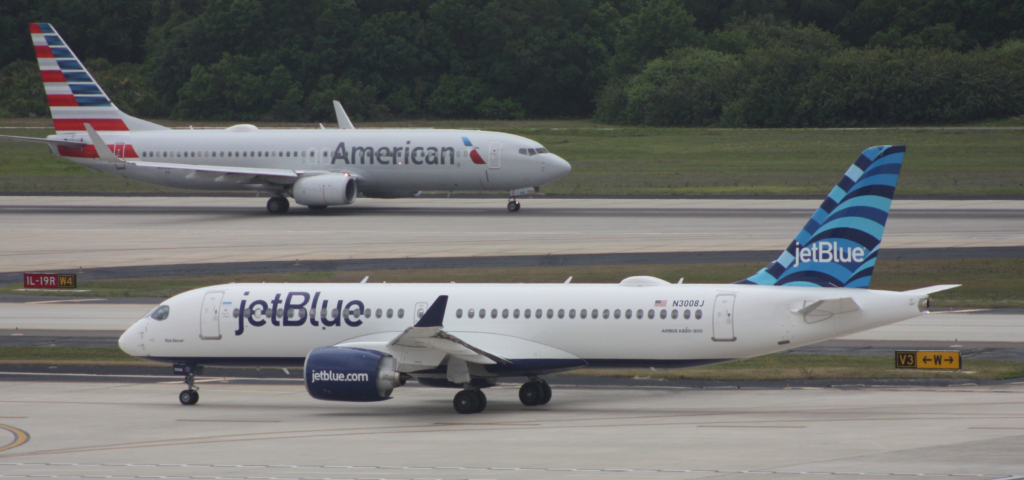 JetBlue American Near Miss Incident
JetBlue's daily afternoon flight from KCHS to Boston Logan International (KBOS) is usually operated by an A220-300 aircraft. Which was the case on the day of the incident. The specific aircraft involved in the incident was N3118J, which was delivered in December.
The American Airlines flight, which was a daily service from Dallas Fort Worth (KDFW) to Charleston, was operated by a three-and-a-half-year-old Boeing 737-8 (MAX-8) with the tail number N335SN on the day of the incident.
The air traffic controller at Charleston instructed the JetBlue flight to take off from runway 21 while the American Airlines 737 was approaching to land on a 2-mile final approach.
It is currently unknown how soon the JetBlue crew began their takeoff. However, the American Airlines crew decided to abort the landing and go around when they were descending 700 feet. At that moment, the JetBlue A220 was still on the runway.
This resulted in both planes taking off and being in close proximity to each other. However, the American Airlines crew immediately initiated a right turn after takeoff, and the altitude of the JetBlue aircraft surpassed that of the American Airlines Boeing at approximately 1,500 feet.
At that time, the two aircraft were separated horizontally by about 0.4 nautical miles.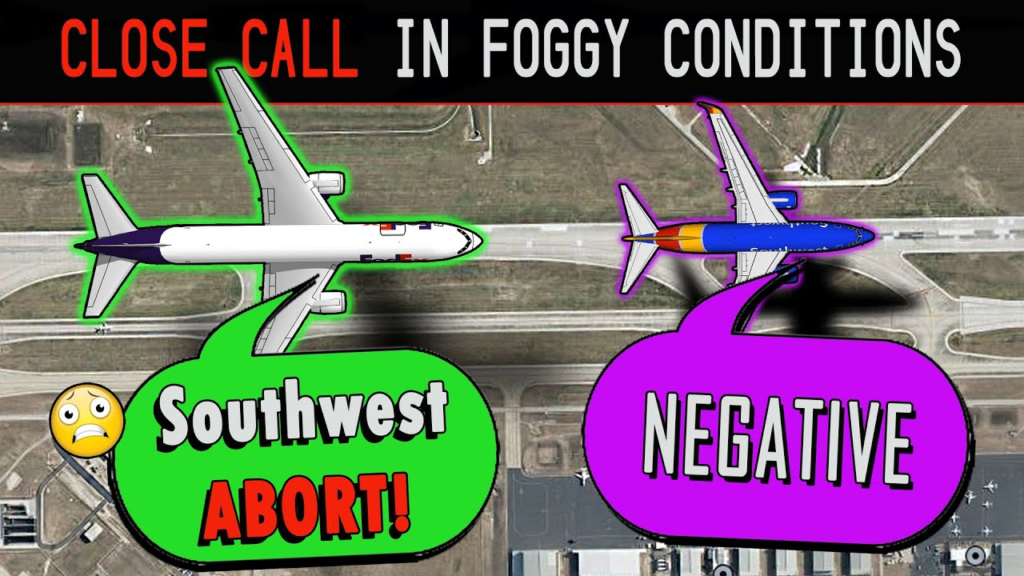 Similar Incident
While 0.4 nautical miles is still considered a relatively close proximity between the JetBlue and American Airlines flights, it is not as close as the incident in February involving a Southwest and FedEx aircraft in Austin, TX.
The earlier incident was also influenced by low visibility conditions, which is not the case here. After the near-miss, the JetBlue flight continued its journey without any further issues. The American Airlines flight made another approach to Runway 21 and landed safely.
Stay tuned with us. Further, follow us on social media for the latest updates.
Also, read Several flights are delayed as a result of storms across the United States – Aviation A2Z
Join us on Telegram Group for Latest Aviation Updates. Subsequently, follow us on Google News.