Flying over London, an Air France 777 experienced engine issues prompting a return to Paris CDG.
On January 4th, a Boeing 777-300ER operated by Air France experienced engine issues on a flight from Paris Charles de Gaulle (CDG) to Los Angeles (LAX). Flying over London, the crew members decided to divert and return the aircraft to Paris.
Air France Boeing 777
An Air France 777-300ER with the registration F-GSQL was operating flight AF72 from Paris CDG Airport to Los Angeles Airport on January 4th when it had engine issues and had to return to its starting airport.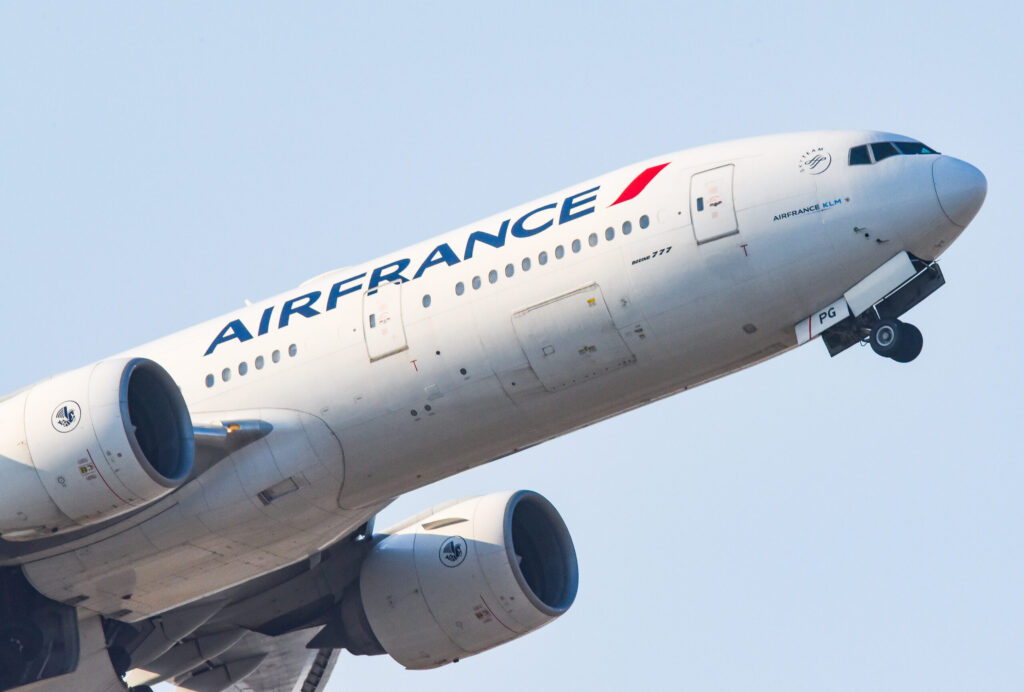 According to The Aviation Herald, the crew "discovered irregularities" with one of the aircraft's GE90 powerplants as the plane was at FL300 (30,000 feet), around 20NM northeast of London. Following a lack of oil pressure, the crew members turned the engine down and plummeted to FL 150.
The plane is reported to have turned around and returned to Paris while spewing fuel in the process. The airplane turned towards Le Havre after passing slightly east of Rouen, according to flight monitoring information. The 777 then began to descend toward Paris while flying in a wide circle, arriving safely on runway 27L around 100 minutes after takeoff.
According to Air France, there was an issue with the engine oil system, which is why this aircraft had to land back in Paris. According to data from FlightRadar24.com, flight AF72's scheduled departure for January 4th was delayed; the next scheduled departure took place the next day.
Over three days after the incident, F-GSQL is still on the ground at Paris Charles de Gaulle as of the time this article was published.
Also, read
The plane was delivered in 2006, and as of July 2022, it had completed over 71,075 flight cycles. The aircraft has 4 classes in its current configuration. This contains 58 seats in business class and four in first class, followed by 206 seats in economy and 28 seats in premium economy.
A 17-year-old aircraft with the registration F-GSQL is a Boeing 777-300ER powered by two General Electric GE90-115B engines. As of July 2022, the aircraft, which was delivered in 2006, had flown over 71,075 hours across 8,273 cycles. The airplane has four classes as of right now. There are four first-class seats, 58 seats in business class, 28 seats in premium economy, and 206 seats in economy.
Flight AF662 from Paris to Dubai
The second occurrence happened in November 2022, which is a lot more recent. The crew of flight AF662 from Paris to Dubai reported having a minor technical problem as they were flying close to Budapest, Hungary.
The crew members reported smoke in the cockpit and cabin as the issue got worse, which led to a diversion to Munich Airport in Germany.
Air France's 777 aircraft
Over the past year, Air France's 777 aircraft has experienced a string of unfavorable events. In July 2022, the airline experienced an engine issue with another one of its 777s, which similarly forced a detour.
One of its 777s was hit by an ITA Airways Airbus A330 the previous month as it was parked at New York JFK. The A330 denied any collision that occurred during this memorable episode and continued on its transatlantic flight to Rome.
Thank you
Stay updated with Aviationa2z.com