Delhi, 27 November, TATA Air India received its First Boeing 777-200 LR out of 5 leased from Delta Airlines on Sunday evening, The aircraft has been named "VIHAAN" and have historical Registration VT-AEF.
Air India received the Delivery of B777-200LR
The New TATA management has already signed a lease agreement and letter of Intent (LoI) for onboarding 25 Airbus and 5 Boeing aircraft.
Those 5 Boeing aircraft are old B777-200 LRs of Delta Airlines. These 200LRs are very interesting aircraft and there are only 61 ever built by Boeing company.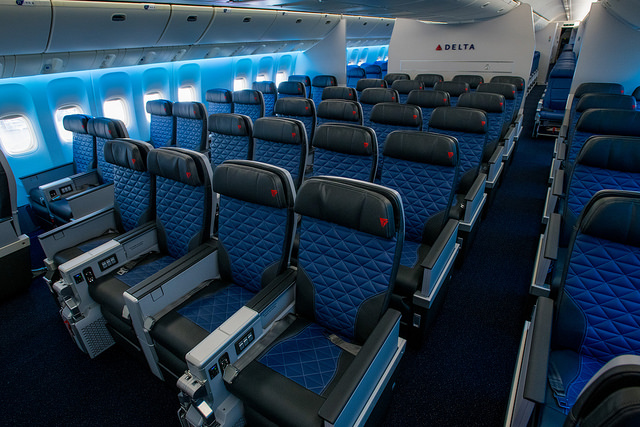 The aircraft has premium economy class along with 3 other standard classes. The Ex-Delta aircraft has been modified and is having one of the best Cabin retrofits.
On Sunday evening the aircraft touched down in Delhi from Singapore. According to the source the painting and other system modifications are made by SIA engineering.
Why did Air India Name its B777-200LR VIHAAN?
Air India on 15th September issued a press release stating- "Air India unveils transformation plan: Vihaan.AI". The new comprehensive transformation plan, is to establish itself, once again, as a world-class global airline with an Indian heart – the absolute best in class in customer service, technology, product, reliability and in hospitality.
The word Vihaan is originally taken from Sanskrit meaning the dawn of a new era. Air India with this new plan has set objectives for the next 5 years.
Now to signify and show the world their determination towards transformation, they have named the first aircraft inducted after the TATA takeover as VIHAAN.
Commenting on Vihaan.AI, Mr Campbell Wilson, MD, and CEO of Air India said,
"This is the beginning of a historic transformation for Air India and the dawn of a new era. We are laying the foundation for a brave new Air India, with a renewed sense of purpose and incredible momentum. Vihaan.AI is our transformation plan to make Air India the world-class airline it once was, and it deserves to be again. We are absolutely focussed on being recognized as a world-class airline serving global customers, with a proudly Indian heart."

Air India CEO on Vihaan.AI
TATA's Future Outlook and New Routes
With the Delivery of such Long-range, Widebody planes and strong Vihaan.AI transformational plans, the airline is all set to prove its value as the greatest airline.
Recently Air India announced that they will fly non-stop from Mumbai to Newark, New York and San Francisco and Bengaluru to SFO. But the airline has not yet disclosed the aircraft they will deploy in this newly added highly valuable route.
Also, they can fly Non-stop to many routes with B777-200LR and can set there a monopoly on certain routes. The routes like London to Goa nonstop, London to Amritsar and London to Ahmedabad and more such routes have a monopoly of Air India.
Post-pandemic travel demand is rising and with the approaching Christmas, this route can be in huge demand.
TATA's plan to merge various subsidiary airlines under one roof can also play a significant role in its growth and can add huge value to its Customers.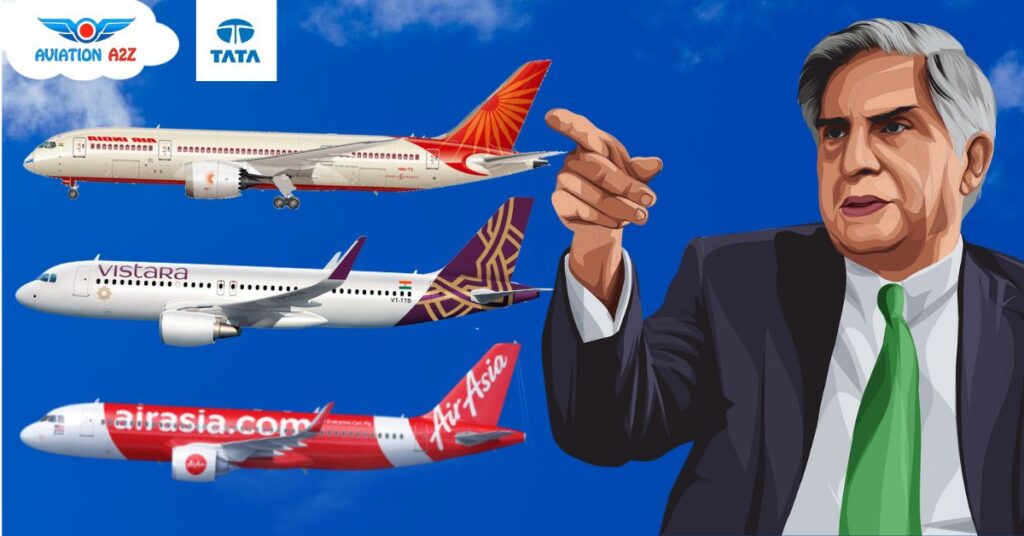 With this, we would wish them good luck with New metal birds and We will keep you posted about the latest and Exclusive News updates of Air India and the TATA group.
Also Read, Indigo Now Permitted To Wet Lease Turkish Boeing 777 Aircraft For A Year, As The Government Relaxes The Rules | Exclusive – Aviation A2Z
Check out:- IndiGo inaugurates 2nd maintenance, repair, and overhaul (MRO) facility (aviationa2z.com)
Join Our Telegram Group for Latest Aviation Updates:-https://t.me/aviationa2z
Stay connected with Aviation a2z!