DUBLIN- AerCap Holdings has reported the delivery of its initial Airbus A321 Passenger-to-Freighter ("P2F") aircraft to India's leading domestic carrier IndiGo (6E).
The conversion of the aircraft was performed by Elbe Flugzeugwerke GmbH ("EFW"), and it was subsequently handed over to IndiGo at ST Engineering Aerospace in Singapore.
IndiGo A321 P2F Delivery
"We are thrilled to mark the delivery of AerCap's inaugural A321 Passenger-to-Freighter aircraft in partnership with our long-standing client, IndiGo. The A321P2F represents a top-tier solution for narrowbody freighters, offering exceptional cost-efficiency and adaptability to meet the surging cargo operator demands," stated Rich Greener, Head of AerCap Cargo.
"AerCap extends best wishes to IndiGo as they expand their fleet to meet the freight needs of their customers, and we express our gratitude to the EFW and ST Engineering Aerospace teams for their invaluable support in executing this conversion program."
"We are pleased that our esteemed customer, AerCap, the world's largest aviation lessor, has taken delivery of their very first Airbus freighter for IndiGo," said Jordi Boto, CEO of EFW. "We eagerly anticipate supporting AerCap's commitment to expanding its A321P2F fleet with multiple freighter conversions in the coming two years."
In 2022, AerCap announced its firm order for 15 Airbus A321-200 P2F aircraft conversions, with an option for an additional 15 A321P2F conversions in partnership with EFW.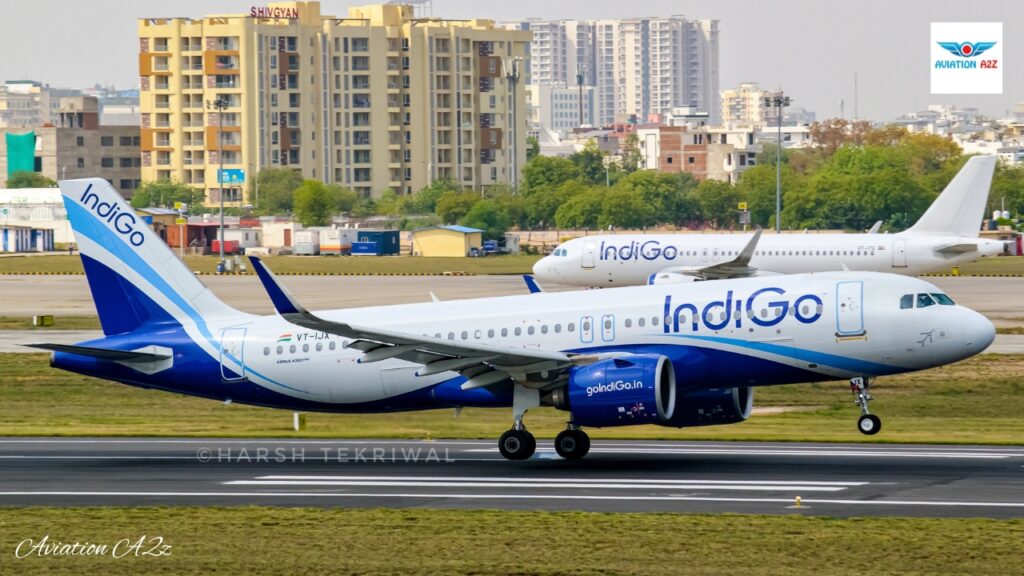 Solidifying its Position in India
In addition to their recent acquisitions, IndiGo already has an existing order of 480 aircraft from Airbus. This includes A320/321 Neos and A321XLRs, with deliveries stretching into the next decade.
Pieter Elbers, CEO of IndiGo and a veteran of KLM, emphasizes that this monumental aircraft order, the largest in the company's history, will cement the airline's position in the expanding Indian market.
Considering India's relatively moderate growth in air cargo imports and exports in the previous fiscal year, IndiGo has adopted a nuanced approach to its freighter operations.
Mark Sutch, IndiGo's cargo CCO, echoes this sentiment. The airline's focus on cargo operations is further reinforced by its existing fleet of freighters.
This comprehensive strategy allows the low-cost carrier to develop world-class cargo products. Further, it uses A321 freighters and extensive belly capacity.
Stay tuned with us. Further, follow us on social media for the latest updates.
Also Read: US Airlines, Including American, United, Delta, and Southwest, want you to Dress Properly – Aviation A2Z
Join us on Telegram Group for the Latest Aviation Updates. Subsequently, follow us on Google News.