SINGAPORE- India's largest carrier, IndiGo (6E) Airlines, has added ex-Air France (AF) Airbus A321 aircraft and will convert it into Passenger-to-Freighter (P2F) or cargo jet.
According to reports, the plane is currently in Singapore (SIN) and is expected to complete P2F conversion shortly. Further, the plane will be the third to join the IndiGo A321 cargo fleet.
IndiGo Adding A321 P2F Cargo Plane
According to AirNav RadarBox, the Air France A321, which now belongs to IndiGo, has the registration VT-IKY. The plane arrived at Mumbai (BOM), and on April 19, 2023, it took off from BOM and reached Seletar Airport (XSP) in Singapore. It is part of the Changi Airport Group
Probably, the aircraft will be converted from Passenger-to-Freighter (P2F) model by ST Engineering. ST Engineering earlier converted the world's first Airbus A320 P2F aircraft for Pradhaan Air (6P).
ST Engineering has a core focus on utilizing advanced technology. Further innovative solutions to address real-world challenges and enhance the well-being of individuals.
Its unwavering commitment to delivering exceptional outcomes and its impressive history of achievements have established them as a renowned global technology, defense, and engineering group. Further recognized for its unwavering commitment to quality and the trust they inspire.
The aircraft is 14 years old and is earlier operated by Air France (AF). It is now taken it back by AerCap and leased to IndiGo (6E).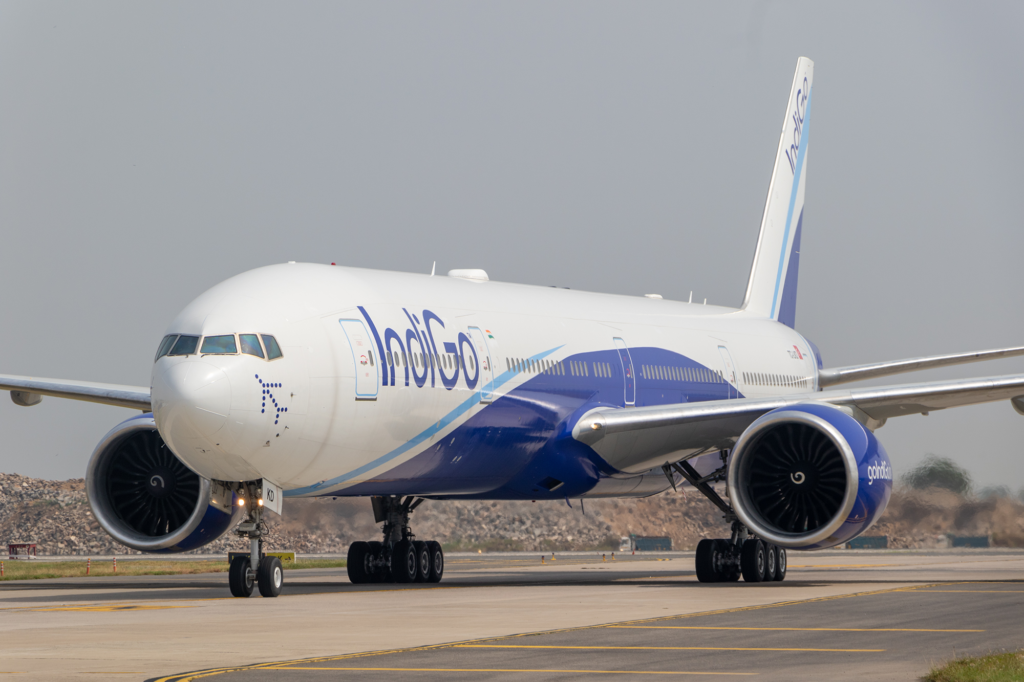 Boeing 777 First Flight
 IndiGo (6E) Airlines Boeing 777 made its first commercial flight today (June 29, 2023) between Mumbai (BOM) and Istanbul (IST).
Further, the Indian carrier, which has recently completed the one trillion rupees market capitalization, is taking Boeing 777s on wet lease from Turkish Airlines (TK).
The aircraft has the configuration same as Azur Air (ZF). Further, it has 7 Business and 524 Economy seats. Currently, the aircraft belongs to Turkish Airlines, and it is providing that to 6E on a wet lease.
After being operated with Emirates for more than 13 years, the plane was redelivered to Azur Air (ZF) in May 2019. Further, the TK took delivery of the plane in Nov 2022. Subsequently, it was in storage from Nov 2022 until its delivery to 6E.
Stay tuned with us. Further, follow us on social media for the latest updates.
Also Read: US Airlines, Including American, United, Delta, and Southwest, want you to Dress Properly – Aviation A2Z
Join us on Telegram Group for the Latest Aviation Updates. Subsequently, follow us on Google News.