DELHI- Tata Group-owned Air India (AI) and Vistara (UK) have submitted a merger proposal for approval by their creditors. Creditors are scheduled to vote on this proposal on September 23, as indicated in a notice obtained by ET.
This merger plan has already received approval from the National Company Law Tribunal (NCLT) and the Competition Commission of India (CCI).
Air India Vistara Creditors
Following creditor approval, the next steps will involve seeking permission from the Registrar of Companies and the Directorate General of Civil Aviation (DGCA), according to individuals familiar with the process.
The merger aims to consolidate the Tata Group's aviation business by merging Air India and Vistara into a single full-service entity. Air India Express (IX) and AirAsia India (I5) will merge to create a low-cost airline that will operate as a subsidiary of Air India. Singapore Airlines (SQ), holding a 49% stake in Vistara, will retain 25.1% ownership in the combined company.
The proposal outlines that Air India will issue 3,702,338,129 fully paid-up equity shares to Singapore Airlines at a face value of Rs 4 per share, with each share priced at Rs 5.56. In total, SIA will invest $267 million in Air India.
It's important to note that approvals will be sought from both secured and unsecured creditors. Secured creditors typically include banks or lenders who have collateral backing the credit product, while unsecured creditors encompass vendors and lessors.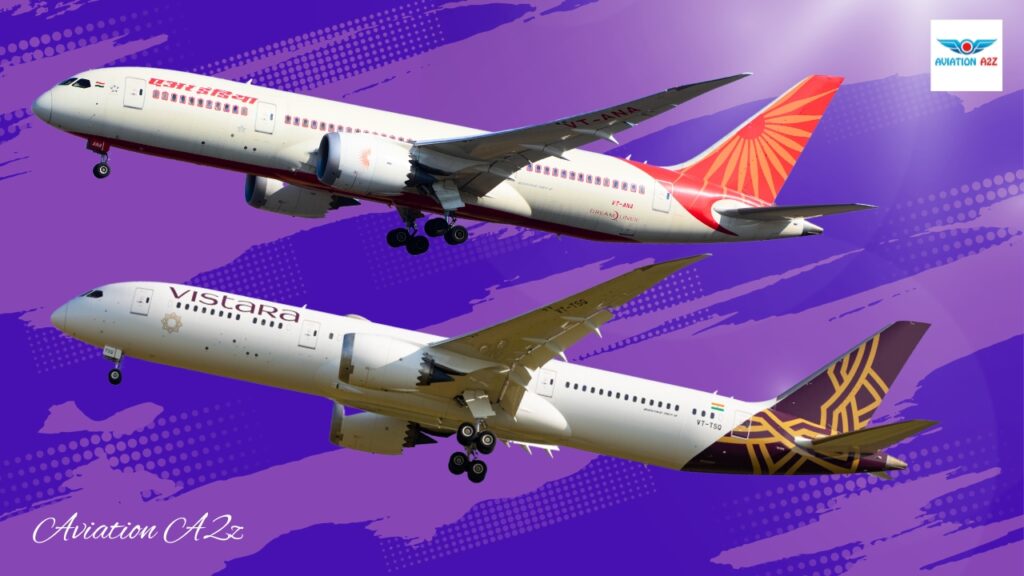 Merger by 2024
The Tata Group is keen to finalize the merger by March 2024 in order to acknowledge synergies, as stated by company executives. Vistara is currently in the process of conducting aptitude tests for its staff and has initiated a culture survey to identify individuals suited for key roles within the merged entity.
As part of this process, non-flying staff at Vistara have undergone assessments using the Hogan Test, developed by a US-based firm. This test evaluates various personality traits relevant to job suitability, particularly for leadership positions.
A unified salary structure and seniority list have been established for pilots across all Tata Group airlines.
Singapore Airlines Gets Share
For Singapore Airlines (SQ), which partnered with Tata in 2014 to establish Vistara, this merger represents a significant opportunity within the Indian market, currently ranking as the world's third-largest aviation market.
Through the merged entity, SQ will gain a presence in both the low-cost and full-service segments, aligning with its multi-hub strategy.
The merger offers SIA a chance to access a substantial share of the Indian market, surpassing its domestic market size and potentially ensuring its long-term viability.
Taking into account the additional capital injection, the total investment will not exceed 20% of the SIA Group's market capitalization.
Photos By Harsh Tekriwal (@avgeekwithlens) • Instagram photos and videos
Stay tuned with us. Further, follow us on social media for the latest updates.
Also Read: US Airlines, Including American, United, Delta, and Southwest, want you to Dress Properly – Aviation A2Z
Join us on Telegram Group for the Latest Aviation Updates. Subsequently, follow us on Google News.