NOIDA- Noida International Airport Ltd (NIAL) plans to invite expressions of interest (EoI) this week for the development of Maintenance, Repair, and Overhaul (MRO) facilities at the upcoming Jewar airport near Delhi, officials have announced.
A senior officer disclosed that the EoI window will remain open until October, and NIAL anticipates responses not only from commercial airlines and private operators but also from aircraft manufacturers.
Noida Airport Seeks EOI for MRO Facilities
MRO, which stands for Maintenance, Repair, and Overhaul, encompasses activities involved in ensuring the airworthiness and safe operation of aircraft and their components and systems.
"We will soon release the EoI to develop MRO facilities at Noida International Airport. We are looking forward to responses from private operators, airlines, and aircraft manufacturers," stated NIAL's Chief Executive Officer, Arun Vir Singh, during an interview with PTI.
The response period for the EoI will extend until October. NIAL will determine the appropriate course of action based on the received feedback. Singh added that this includes forming a joint venture or adopting an alternative development method for the MRO facilities.
An EoI serves as an initial step in the tendering process. Subsequently, it enables interested parties to express their intent to participate in a specific project or contract.
It aids the procuring entity in assessing the suitability of potential bidders before proceeding with the formal bidding process.
Singh emphasized the Uttar Pradesh government's vision to establish Noida Airport as a major hub, not only for airline operations and cargo transfers but also for MRO services, considering the lack of a prominent facility elsewhere in the country.
Government Initiatives and Incentives
The senior IAS officer highlighted the state government's efforts to promote the establishment and growth of MRO facilities. Incentives and subsidies, such as land allocation and tax benefits, have been offered to attract MRO operators.
The ultimate goal is to position Uttar Pradesh as a leading MRO hub in India, emphasized Singh. He has been involved in the airport's development from its inception.
According to a 2022 Niti Aayog report, India's fleet size is expected to expand significantly. Further making it the third-largest buyer of commercial planes after the United States and China.
The report also noted the country's fast-growing aerospace market due to rising consumer demand. Further, the increasing fleet size, favorable policies, and labor arbitrage.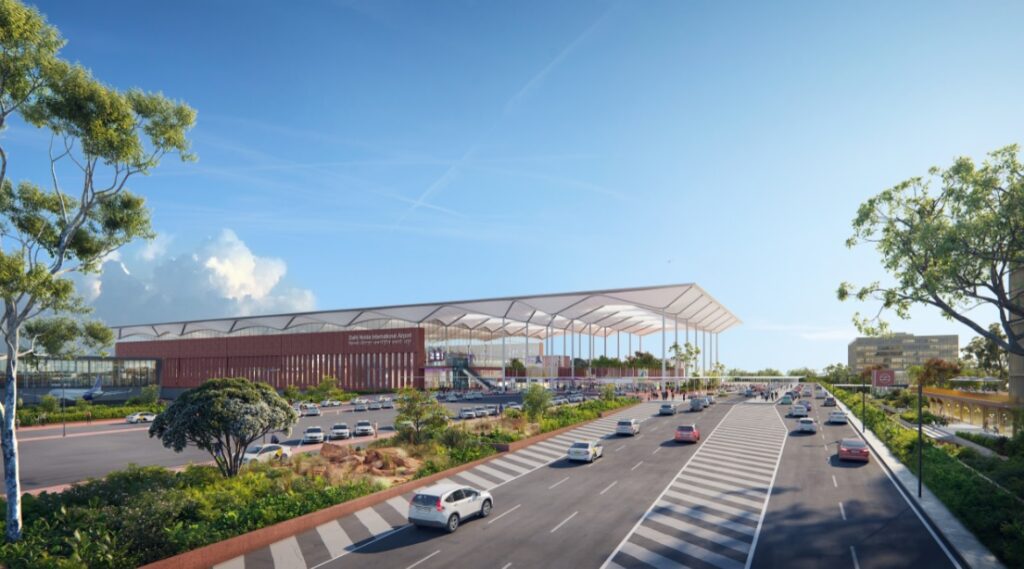 Noida International Airport's Development
The first phase of Noida International Airport's development is currently underway at Jewar, approximately 75 km from Delhi. The airport is scheduled to commence commercial operations by the end of 2024.
Yamuna International Airport Private Ltd (YIAPL), a special purpose vehicle established for the project's development, construction, and operation, will oversee the implementation of the public-private partnership project.
YIAPL, a wholly-owned subsidiary of Zurich Airport International AG, holds the concession for a period of 40 years, starting from October 1, 2021.
Stay tuned with us. Further, follow us on social media for the latest updates.
Also Read: US Airlines, Including American, United, Delta, and Southwest, want you to Dress Properly – Aviation A2Z
Join us on Telegram Group for the Latest Aviation Updates. Subsequently, follow us on Google News.