LONDON- On July 14, Australian flag carrier Qantas (QF) Airbus A380 flight from London (LHR) to Singapore (SIN) and from Singapore to Sydney (SYD) Sector made an emergency landing in LHR.
According to the source, the flight was forced to make a U-Turn due to technical issues. Further, the flight crew did not burn extra fuel and landed heavily at LHR.
Qantas A380 Makes Emergency Landing at London
According to Flight Radar 24, Qantas flight QF2 took off from London Heathrow (LHR) at 8:30 PM UTC. The flight crew noticed some problems after being airborne for almost one hour and 30 minutes.
At around 10:02 PM UTC, the QF2 made a U-Turn towards the origin. If we look at the altitude, the flight stayed at 34,000 ft after making a turn, so it's unrelated to pressurization.
But the crew did not burn the extra fuel or dump it and didn't press Squank 7700 emergency signal. Further, it made a sort of Precautionary landing. At 12:13 AM UTC, it landed safely at LHR almost two hours after facing a technical issue.
The aircraft involved in the incident is Airbus A380-842, registered as VH-OQI. Further, it is a 13-year-old aircraft; Airbus delivered it to QF back in 2011, as reported by planspotters.net.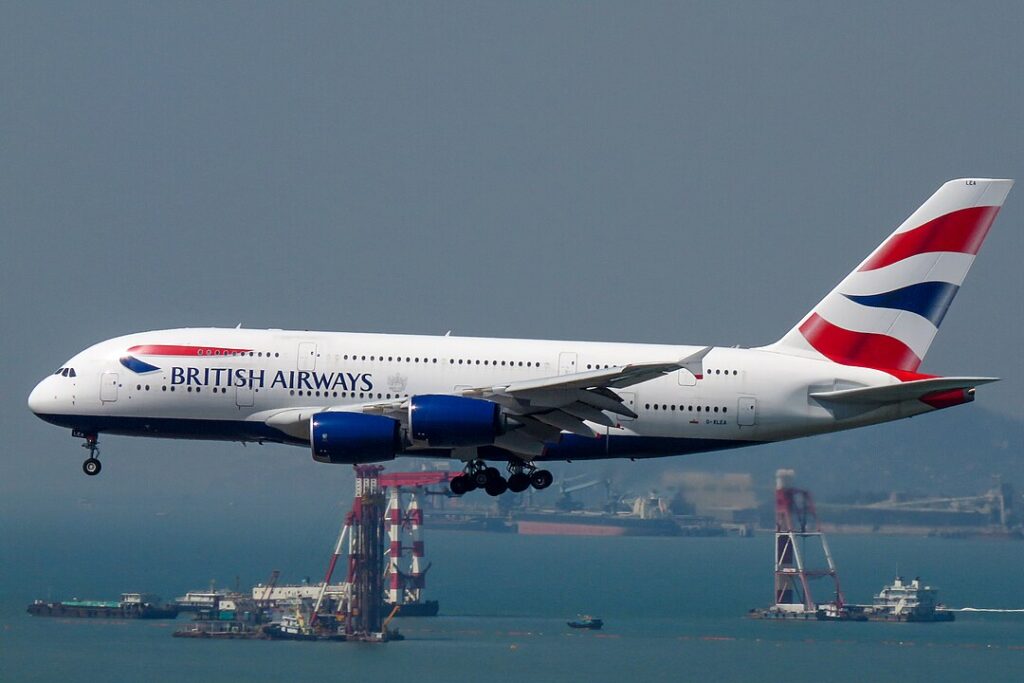 Recent Incidents of Airbus A380
In recent times, incidents related to Airbus A380 are on the rise. A few days back, the British Airways (BA) Airbus A380 operating from Johannesburg (JNB) to London (LHR) returned back to JNB due to issues with landing gear.
Similarly, on July 12, 2023, Emirates (EK) Airbus A380 flight EK9 from Dubai (DXB) to London Gatwick (LGW) blocked the runway at the airport.
Subsequently, on July 7, 2023, Emirates (EK) Airbus A380 at Birmingham Airport Receives Assistance from Emergency Services after Landing Incident.
There are long lists of such incidents. Also, Two years after the final Airbus A380 jetliner rolled out of its Toulouse factory, the aviation giant is preparing to bring some of these superjumbos back for wing-spar cracking inspections at their birthplace.
An Airbus spokesperson confirmed their support for the inspections, stating, "We are supporting inspections on some aircraft in Toulouse."
Stay tuned with us. Further, follow us on social media for the latest updates.
Also Read: US Airlines, Including American, United, Delta, and Southwest, want you to Dress Properly – Aviation A2Z
Join us on Telegram Group for the Latest Aviation Updates. Subsequently, follow us on Google News.