CHENNAI- A Maintenance Repair and Overhaul (MRO) facility will be set up at Chennai International Airport (MAA), with an anticipated completion date by the end of the year.
Once the MRO facility becomes operational at Chennai airport, aircraft experiencing technical issues will be promptly repaired within a few hours. Subsequently eliminating the need for them to be grounded for a day or two.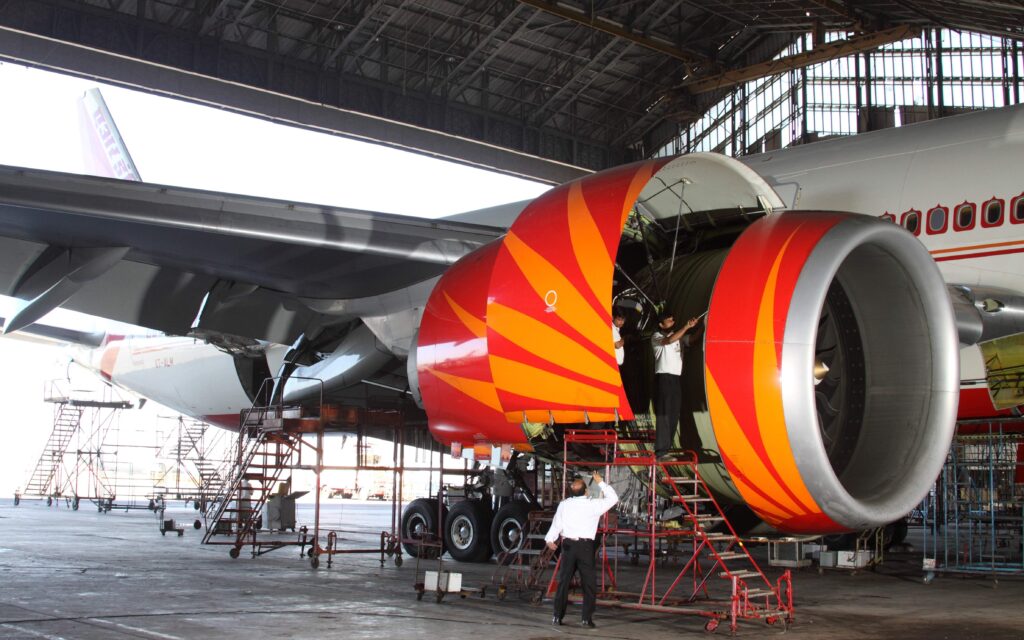 New MRO facility at Chennai
The AAI initially planned to construct the MRO facility at the rear of the airport. But suitable land was unavailable then. Subsequently, the AAI approached the State government to allocate land for the MRO.
In 2022, with the assistance of the Chengalpattu Revenue Department, the government acquired 32,300 sq feet of land from Gaul Bazar. Further, it is located on the East side of the runway.
Following the land acquisition, the AAI commenced the establishment of the MRO. However, the MRO work was temporarily postponed due to the priority given to the inauguration of the New Integrated Terminal.
Now, Shaurya Aeronautics has entered into an agreement with the AAI to establish the MRO center at Chennai Airport in the near future. The firm will manage the airport's MRO operations for the next 15 years.
The functioning MRO facility will repair Flights experiencing technical issues more efficiently. Further reducing the likelihood of flight cancellations.
When international flights encounter technical problems, the aircraft remains parked on the runway for a day or two as the required parts are not readily available in Chennai.
However, with the operational MRO in Chennai, all flights can be repaired promptly. Airport officials anticipate that this development will attract more airlines to operate flights to Chennai Airport. Subsequently, increasing the flight operations in the city.
AIESL MRO Gets FAA Approval
The AI Engineering Services Limited (AIESL), formerly Air India Engineering Services Limited, has received approval from the United States Aviation Regulator Federal Aviation Administration (FAA) for the Airbus A320 Maintenance at its Mumbai facility.
AIESL MRO announced the feat this week on Thursday (May 4th, 2023). Further, they wrote, "AIESL adds Laurel into its Approval Kitty, Proud to Announce that AIESL Facility at OAP, Mumbai has received FAA Approval. For carrying out base Maintenance activity on Airbus A320 family aircraft.
It has lots of approval from various international aviation regulatory bodies. But not for all the bases and for all aircraft. They already had the FAA Approval but for other services.
The Mumbai AIESL MRO Base is approved to carry out All Maintenace checks from A to D. They have approval from US FAA, Europe's EASA, India's DGCA, Qatar, Kuwait, GACA (UAE), CAA Singapore, CAA Srilanka, CAA Nepal, CAA Thailand, CAA Malaysia, CAA of Bangladesh and PACA Oman.
Stay tuned with us. Further, follow us on social media for the latest updates.
Also Read: US Airlines, Including American, United, Delta, and Southwest, want you to Dress Properly – Aviation A2Z
Join us on Telegram Group for the Latest Aviation Updates. Subsequently, follow us on Google News.