DELHI- On June 12, 2023, the Directorate General of Civil Aviation (DGCA) India announced that it has streamlined the checklist for Indian airlines to expand their flights to international destinations.
The civil aviation regulator stated that the existing 33-point checklist has been simplified. Further, it is condensed into a more focused 10-point checklist, specifically addressing the airlines' readiness for their planned operations.
This revision eliminates unnecessary and repetitive provisions from the previous checklist.
India Reduces International Flights Checklist
The regulatory requirements pertaining to granting such permission have been thoroughly reviewed in consultation with all relevant stakeholders, aiming to enhance the ease of the process.
Prior to granting permission for operations to a new foreign destination, the Directorate General of Civil Aviation (DGCA) conducts an evaluation to assess the preparedness of Indian airline operators.
This development by the DGCA is timely as Indian carriers are actively looking to expand their presence in the international market.
TATA-owned Indian FSC, Air India (AI), made a significant aircraft order in February. Further, including a substantial number of wide and narrow planes.
Likewise, IndiGo (6E), India's largest airline, has announced plans to introduce 174 new weekly flights between June and September of 2023, enabling them to serve destinations in Africa and Central Asia.
Also, IndiGo has started booking for US destinations. This is possible with its codeshare partner Turkish Airlines (TK).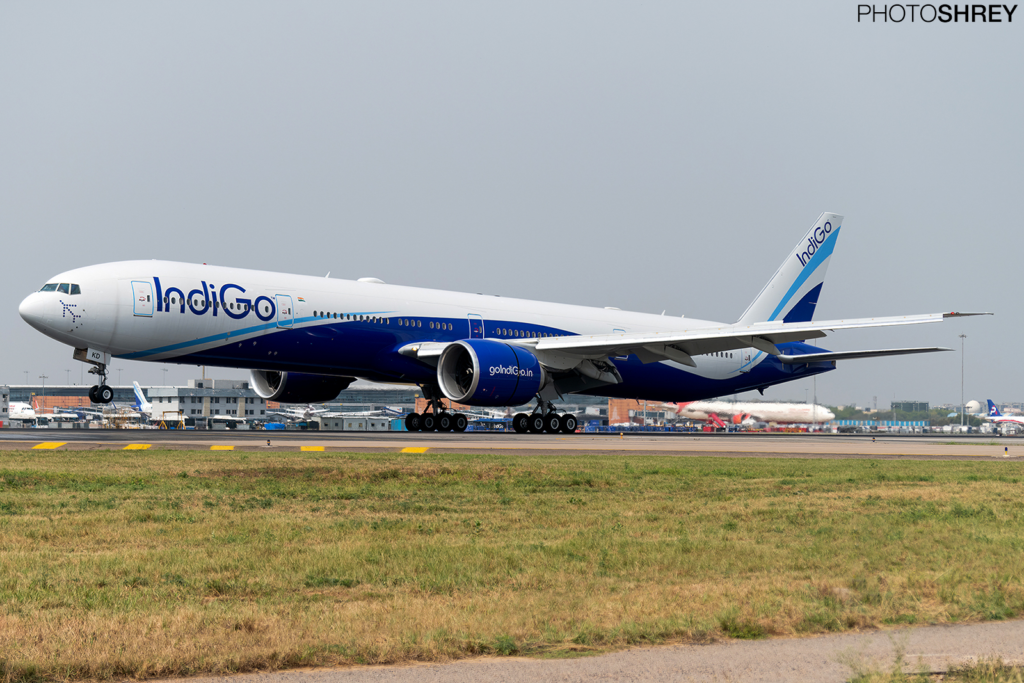 IndiGo Launches USA Flights
In an effort to enhance its global network, India's largest airline IndiGo (6E), has introduced new flight connections through Istanbul to the United States of America (USA).
Through its codeshare agreement with Turkish Airlines, passengers now have access to convenient routes connecting to destinations such as New York, Boston, Chicago, and Washington. This initiative aims to provide seamless travel options and expanded connectivity for travelers flying with IndiGo.
Starting from June 15, 2023, the expansion will be implemented to provide enhanced travel options for passengers.
In a press release, Vinay Malhotra, Head of Global Sales at IndiGo, stated, "Our goal is to offer affordable fares and seamless travel experiences. Further allowing Indian travelers to explore and connect with these remarkable destinations. We are excited to create more opportunities for our customers."
"These new connections will facilitate the growing trade and business activities between the countries and provide expanded choices for students and tourists. This expansion aligns with our vision to enhance our global presence. While maintaining our commitment to on-time performance. Also seamless service throughout our extensive network," he further emphasized.
"IndiGo, which traditionally focused on single-aisle aircraft, took a different approach earlier this year by commencing international operations in Istanbul with a Boeing 777. This wide-body aircraft, sourced from our codeshare partner Turkish Airlines, is being operated by their pilots," added Mr. Malhotra.
IndiGo Six Destinations in Africa and Central Asia
The airline has announced its plans to introduce direct flights from Mumbai to Nairobi, Kenya, and Jakarta, Indonesia, starting in late July or early August.
Additionally, Delhi will be connected to Tbilisi, Georgia, and Baku, Azerbaijan, in August. Further followed by Tashkent, Uzbekistan, and Almaty, Kazakhstan, in September.
The expansion includes the introduction of new destinations, routes, and increased flight frequencies. Subsequently, allowing IndiGo to meet the growing demand for international travel to, from, and through India.
With the addition of the new routes, IndiGo will expand its international network from 26 to 32 destinations. This means that once the new routes become operational, IndiGo will offer connectivity to a total of 32 international destinations.
In addition to the new routes, IndiGo has announced the resumption of daily services from Delhi to Hong Kong in August. These flights were previously suspended three years ago due to the impact of the Covid-19 pandemic.
Air India Delhi to Amsterdam Flight Takes off
Air India's (AI) inaugural flight between Delhi and Amsterdam Takes off for the first time on June 11, 2023.
The legacy carrier announced the route back on May 8, 2023. Further, the flight will be serviced by a Boeing 787-8 Dreamliner with two cabin classes. Subsequently, AI will operate flights for four times a week on Monday, Wednesday, Friday, and Sunday.
The aircraft used by Air India for its Inaugural flight is Boeing 787, having registration VT-NAC. Further, the aircraft is 5.7 years old, and the airline took delivery of it Oct 2017.
Stay tuned with us. Further, follow us on social media for the latest updates.
Also Read: US Airlines, Including American, United, Delta, and Southwest, want you to Dress Properly – Aviation A2Z
Join us on Telegram Group for the Latest Aviation Updates. Subsequently, follow us on Google News.