TIRUPATI- A delegation from the Canadian Aviation sector visited Tirupati International Airport (TIR) in Renigunta on Thursday to evaluate the feasibility of establishing a Maintenance, Repair, and Overhaul (MRO) center.
During their visit, the team inspected the airport facilities and engaged in discussions with Tirupati Member of Parliament, Dr. M. Gurumurthy, at his office in Tirupati city.
Canada Eyes MRO at Tirupati Airport
The MP emphasized the importance of aligning the development of Tirupati city and Tirupati district with the directives of Chief Minister Y.S. Jagan Mohan Reddy.
The Canadian aviation team is in the process of preparing proposals to submit to the Central Government for the establishment of the MRO center. It is expected that the project could become a reality within six months.
MP Dr. Gurumurthy explained that the Airports Authority of India (AAI) had issued a tender for leasing land to establish the MRO facility based on the Design, Build, Operate, Maintain, and Transfer (DBOMT) model at site-2 of Tirupati airport.
The Ministry of Aviation had identified sites for MRO implementation at eight airports nationwide, with the works at Tirupati airport slated for the second phase.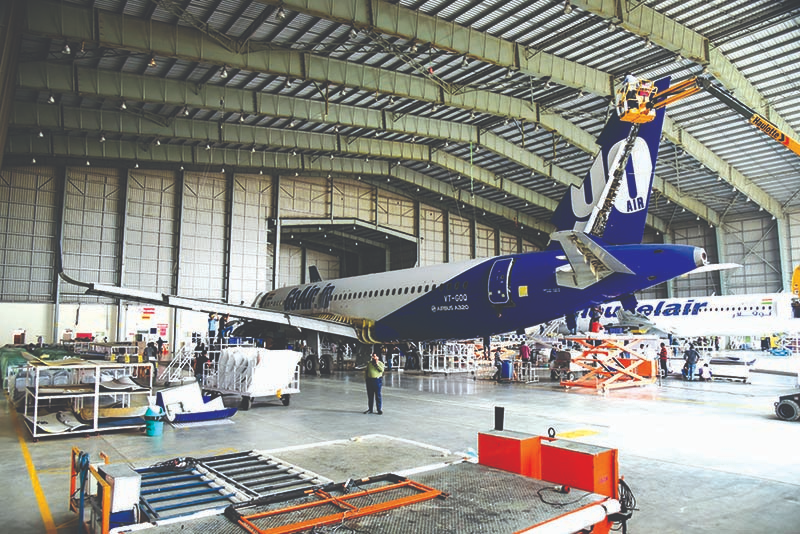 New Facility at Chennai
A Maintenance Repair and Overhaul (MRO) facility will be set up at Chennai International Airport (MAA), with an anticipated completion date by the end of the year.
Once the MRO facility becomes operational at Chennai airport, aircraft experiencing technical issues will be promptly repaired within a few hours. Subsequently eliminating the need for them to be grounded for a day or two.
The AAI initially planned to construct the MRO facility at the rear of the airport. But suitable land was unavailable then. Subsequently, the AAI approached the State government to allocate land for the MRO.
In 2022, with the assistance of the Chengalpattu Revenue Department, the government acquired 32,300 square feet of land from Gaul Bazar. Further, it is located on the East side of the runway.
Following the land acquisition, the AAI commenced the establishment of the MRO. However, the MRO work was temporarily postponed due to the priority given to the inauguration of the New Integrated Terminal.
Now, Shaurya Aeronautics has entered into an agreement with the AAI to establish the MRO center at Chennai Airport in the near future. The firm will manage the airport's MRO operations for the next 15 years.
Stay tuned with us. Further, follow us on social media for the latest updates.
Also Read: US Airlines, Including American, United, Delta, and Southwest, want you to Dress Properly – Aviation A2Z
Join us on Telegram Group for the Latest Aviation Updates. Subsequently, follow us on Google News.