ISTANBUL- Despite recent initiatives by several airlines to eliminate first class seats on their long-haul intercontinental flights, the significance of first-class travel remains steadfast as Emirates will refine them for a better Experience.
During the annual meeting of the International Air Transport Association (IATA) in Istanbul, Emirates President Tim Clark emphasized the enduring importance of first class to their airline.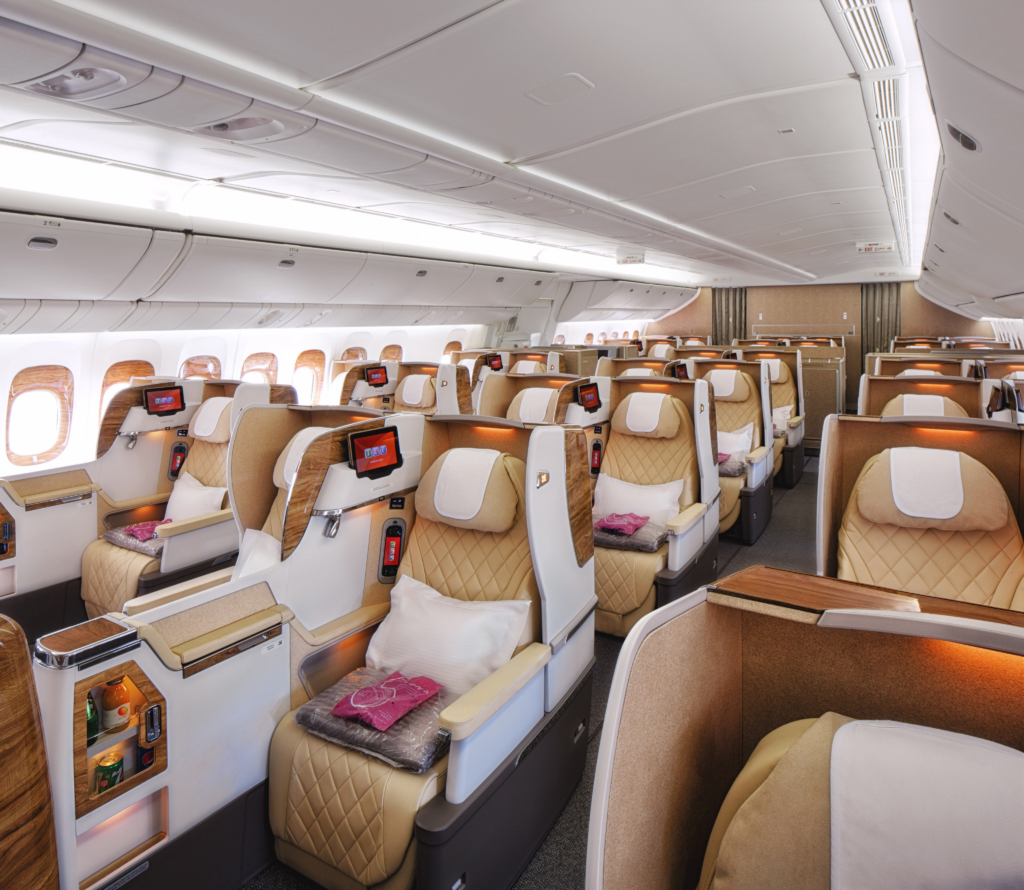 Emirates to Refine First Class
Over 80 percent of Emirates' fleet, which comprises more than 250 aircraft, is equipped with this luxurious offering. Furthermore, the airline has plans to continue enhancing and perfecting its first-class experience in the future.
Tim Clark's remarks follow closely on the heels of recent statements made by Akbar Al Baker, the CEO of Qatar Airways, who revealed to Bloomberg that the airline does not intend to include first-class seats in its upcoming long-haul aircraft fleet.
Al Baker explained that the airline's business-class seats offer a high level of luxury. Further, it proves to be more financially lucrative for the company in terms of return on investment.
The concept of long-haul first class is commonly associated with the experience of boarding a widebody jet and turning left. It is gradually becoming less common.
Many global airlines share the perspective of Al Baker. Further acknowledging that the investment required for first-class offerings often outweighs the benefits. Especially with the advancements in business-class seats.
American Airlines (AA), the last U.S. carrier to offer first class on long-haul flights, announced last year that it would gradually phase out this premium option from its remaining long-haul aircraft.
Air New Zealand (NZ), KLM (KL), Latam Airlines, and United Airlines (UA) are among the other international carriers that have discontinued long-haul first-class service.
It's important to note that the first-class seats being referred to here are the lie-flat. Often suite-like products are found on international flights and not the standard recliner seats offered on shorter domestic flights. Which continue to be widely available and receive ongoing investments from airlines.
Emirates to order Upto 150 aircraft
"We have plans to acquire a significant number of additional aircraft," stated Tim Clark, though he refrained from disclosing the specific scale or timeline of the forthcoming aircraft order.
Emirates presently boasts a fleet of 260 aircraft. Further, it has existing orders for 50 Airbus A350s, 117 Boeing 777Xs, and 30 Boeing 787-9s.
According to Clark, finding aircraft replacements for Emirates' A380s and 777-300ERs is crucial. As the former will begin to be phased out from 2032-2033 onward.
"We made the decision to retrofit more than 140 aircraft, but they have limited lifespans," he explains regarding these older aircraft types.
Emphasizing the airline's ambitious growth plans worldwide, Clark states, "We have extensive expansion plans in various regions." He highlights that the Airbus A350 is well-suited for opening previously unsuitable routes for the 777-300ER.
Clark further suggests that with these expansion initiatives, the combined networks of Emirates and Flydubai could potentially encompass 250 cities by the end of the decade.
"It's a substantial undertaking… we need to utilize the assets effectively," he affirms. Although he doesn't provide a specific number. He states that the aircraft order could range anywhere from 80 to 150 or even 100, and it may not end there.
Emirates is scheduled to receive its initial batch of A350-900s in the coming year. At the same time, the first delivery of the 777-9 is anticipated in the last quarter of 2025. Both are from the airline's existing orders.
Stay tuned with us. Further, follow us on social media for the latest updates.
Also Read: US Airlines, Including American, United, Delta, and Southwest, want you to Dress Properly – Aviation A2Z
Join us on Telegram Group for the Latest Aviation Updates. Subsequently, follow us on Google News.