During the Arabian Travel Market (ATM), the Emirates signed three Memorandum of Understanding (MoUs) with the Ministry of Tourism and Creative Economy of Indonesia, the Moroccan National Tourism Office, and the Tourism Authority of Zimbabwe.
These agreements aim to promote inbound travel and increase visitor numbers to these destinations.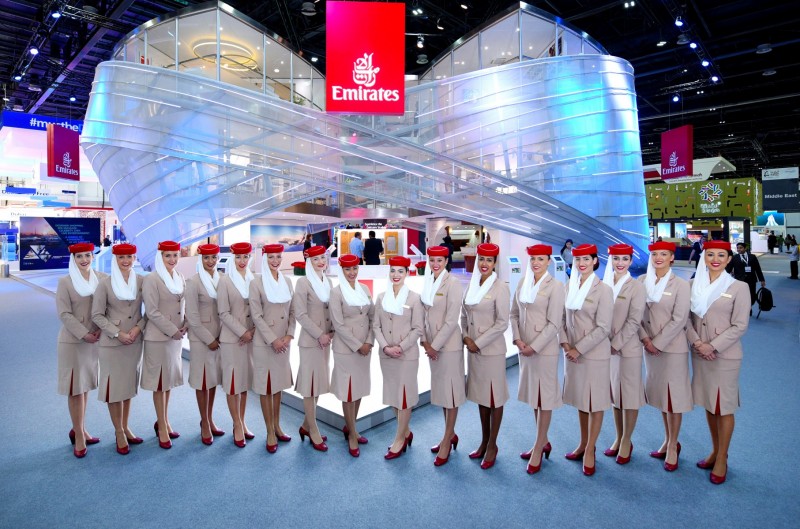 Emirates Signs MoUs with Indonesia, Morocco Zimbabwe Tourism Boards
Emirates is reaffirming its commitment to promote Indonesia's travel and tourism sector by launching joint marketing campaigns and initiatives. The airline aims to highlight the country's diverse attractions as a compelling travel destination.
It will support tourism to Indonesia from key markets in its network, such as the UK, US, Germany, France, Italy, and Spain.
Emirates Partnership with Indonesia
The MoU between the Emirates and the Indonesian Ministry of Tourism and Creative Economy, which was signed by Orhan Abbas, Emirates Senior Vice President of Commercial Operations Far East, and Ni Made Ayu Marthini, Deputy Minister for Marketing, aims to promote Indonesia as an attractive destination for travel by launching joint marketing campaigns and initiatives.
The partnership was first established in 2021 and has resulted in Emirates assisting Indonesia's tourism recovery. Furthermore, Emirates has also partnered with Garuda Indonesia and Batik Air to provide additional connectivity options to 29 more domestic cities beyond Jakarta and Denpasar.
Emirates will deploy its flagship A380 to Denpasar to accommodate increased customer demand from 1 June 2023. Subsequently, in line with its commitment to boosting inbound traffic.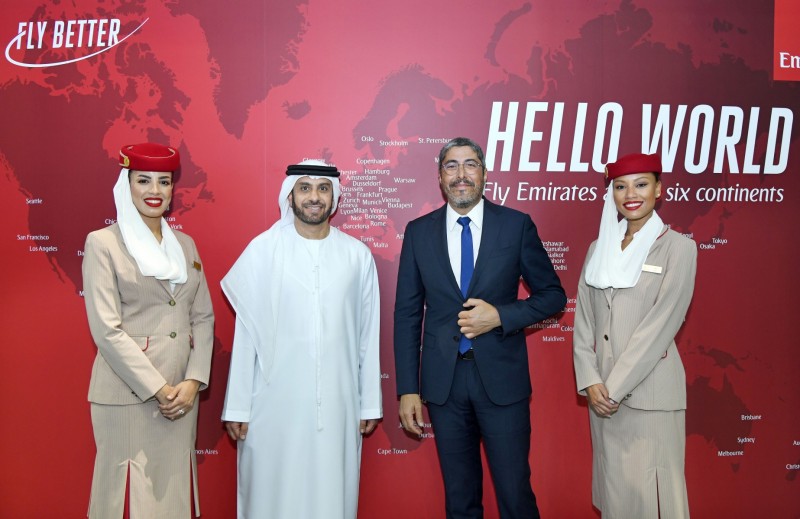 Emirates Partnership with Morocco
The Gulf Carrier Emirates has partnered with the Moroccan National Tourism Office to enhance the country's attractiveness. Further, draw in more visitors from its network's current and new source markets. Further, The collaboration aims to increase the inflow of tourists to Morocco.
Subsequently, The MoU was signed by Mr. Badr Abbas, Emirates' Senior Vice President of Commercial Operations for Africa, and Mr. Adel El Fakir, MNTO's Chief Executive Officer.
Emirates and the Moroccan National Tourism Office plan to collaborate on various marketing activities to boost Morocco's tourism industry in new and existing source markets within Emirates' network.
The joint initiatives will include familiarisation trips to Morocco, promotional plans, advertising campaigns, and collaborative activities with trade partners in GCC, West Asia, the Indian Ocean, and the Far East.
Further, The Moroccan tourism sector has been growing. With 11 million tourists visiting in 2022 and a 17% increase in Q1 2023.
Emirates has responded to the growing demand for air travel to and from Morocco by deploying its flagship A380 to Casablanca. In addition, the airline signed a codeshare agreement with Royal Air Maroc in May 2022 to offer customers more travel options across both airlines' networks.
This agreement allows Emirates customers to access 17 destinations in Morocco beyond Casablanca. Further supports inbound tourism to domestic points such as the Agadir historical city of Marrakech, Tangiers, and others.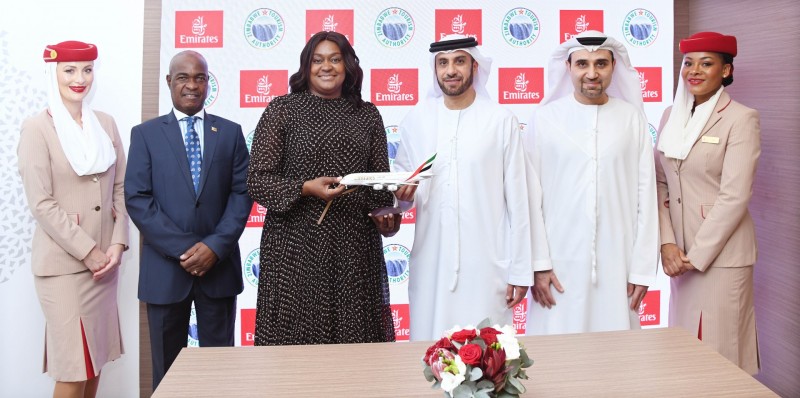 Emirates Partnership with Zimbabwe
The Gulf carrier Emirates has partnered with Zimbabwe Tourism Authority to boost inbound tourism to the African nation using its strong global network.
Badr Abbas, Emirates' Senior Vice President of Commercial Operations for Africa, and Ms. Winnie Munchanyuka, Chief Executive of Zimbabwe Tourism Authority (ZTA), signed the Memorandum of Understanding.
Further, the agreement aims to initiate joint marketing efforts such as tourism promotions. Subsequently, organizing familiarization trips for trade and media and exploring opportunities for joint advertising campaigns in key markets.
The partnership recognizes Zimbabwe's potential as an emerging destination. Further, it seeks to attract more tourists usairline'sirline's network.
Bottom Line
At present, Emirates provides frequent air travel services with 28 weekly flights to Denpasar and Jakarta. The two key destinations in Indonesia.
Additionally, it operates daily flights to Casablanca in Morocco. Further, seven weekly flights to Harare in Zimbabwe are connected to Lusaka in Zambia.
Stay tuned with us. Further, follow us on social media for the latest updates.
Also, read FIRST LOOK: Air India Airlines New Possible Branding, Livery, Logo and More | Exclusive – Aviation A2Z
Join us on Telegram Group for Latest Aviation Updates. Subsequently, follow us on Google News.