Elon Musk, the CEO of Tesla, reportedly got together with Pranay Pathole, a software developer employed by Tata Consultancy Services, who has been a friend for years from India.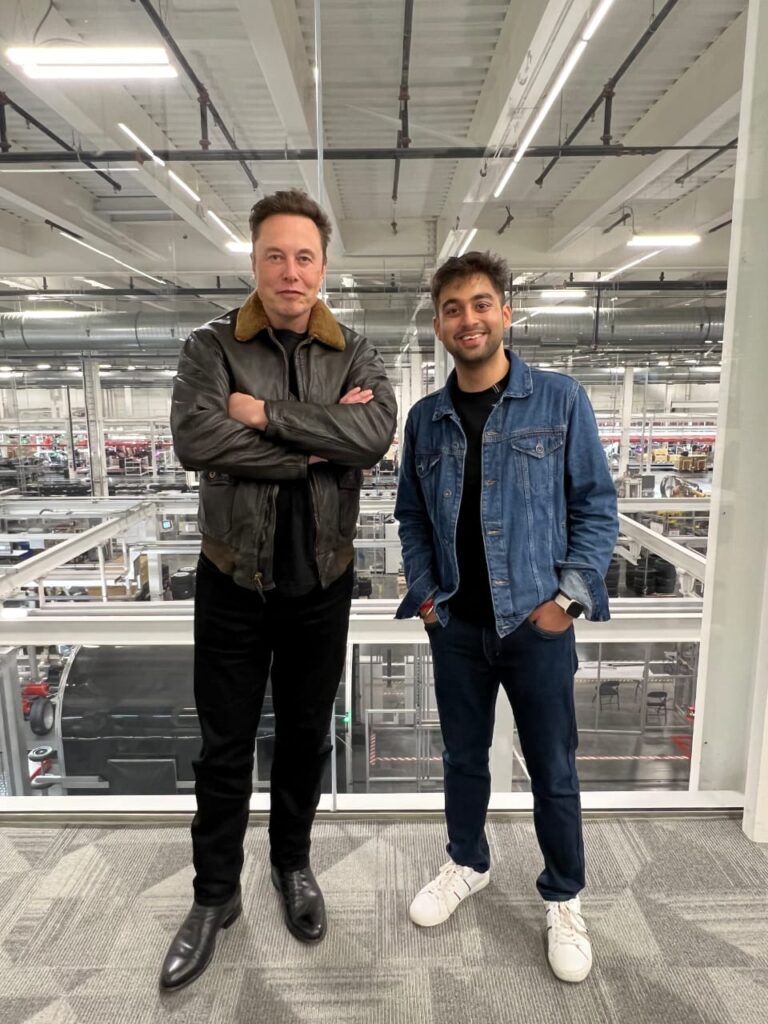 Pathole used Twitter to post a photo of himself and Elon Musk at the Gigafactory Texas. In addition, Pathole added a caption describing his impressions of the Tesla CEO and highlighting how 'humble' and 'down-to-earth' he is.
Pathole shared a photo with Musk, on Monday
Pathole tweeted in honour of the event, "It was so wonderful meeting you @elonmusk at the Gigafactory Texas. I've never met anyone so modest and real. You serve as an example to millions of people."
The friendship started in 2018 when Pathole, a Pune-based second-year engineering student, tweeted Elon Musk about problems with a Tesla car's automatic window wipers. Musk quickly responded, promising to take care of the situation.
Since then, the two have remained in touch, with Pathole gaining over 180k followers in large part due to their frequent correspondence.
Pathole most recently tweeted about being able to view footage of Mars' surface taken by Tesla's Curiosity Rover. Elon Musk responded to Pathole's tweet by saying, "We should bring life to Mars. Mars appears incredible."
Pathole's tweet received over 26.7k retweets and 7.2 million views.
The two Twitter friends have even exchanged book recommendations and engaged in other conversations. On August 2, Pathole tweeted, "This basically states that every second we delay expanding into space, we lose at least one hundred trillion potential human lives that could have lived," asking Elon if he had read Nick Bostrom's paper "Astronomical Waste."
That estimate seems high, but the point is valid, was Musk's quick reply to his Indian Twitter friend.
According to Pathole's LinkedIn profile, he works for Tata Consultancy Services as a software developer and is pursuing his master's degree at the University of Texas at Dallas. Pathole describes himself as a "machine learner" who enjoys "nerding out about Space and rockets on Twitter" in his GitHub profile.
Also read:
Passenger Dies Mid-Flight On IndiGo Flight To Guwahati | EXCLUSIVE
Join our telegram group for latest Aviation Updates:-
Stay tuned…