The cost of flying in the West African country of Nigeria is soaring.
An increase in the cost of aviation fuel has led to an all-time high in the price of flight tickets for Africa's largest economy, something Nigeria has never experienced in the history of its aviation industry.
The worst part is that airline operators have no solution in sight and costs only continue to increase. They are now pleading with the government to intervene lest the economy gets blown by a tsunami of multiple shutdowns.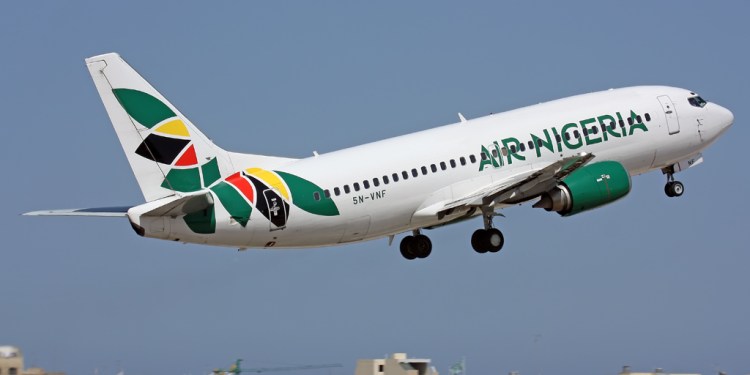 As of Thursday, August 18, an Airmax Jos to Lagos return ticket was N280,000 ($672), Port Harcourt to Kano N306,000 ($734), Lagos to Katsina N148,000 ($355), and Abuja to Lagos prices fall between N148,000-N155,000 ($355-$372). Abuja to Kano tickets ranges between N74,000 ($178) and N100,000 ($240). Lagos to Abuja return tickets cost N200,000 ($480), and Lagos to Kanu is N150,000 ($360)-N200,000 ($480), depending on the booking time and the airline operated.
Air peace's return ticket from Abuja-Kano is between N140,000 ($336) and N160,000 ($384). A one-way ticket for the exact flight is about N78,000 ($187). A one-way ticket from Lagos to Enugu costs N150,000 ($360). These ticket costs represent what is by far the highest flying price the country has had in its entire history.
The sharp rise in flight ticket costs can be attributed to the soaring prices of aviation fuel. The price of JET A1 has shot up from N200 per liter ($0.48) last year to a high, so far, this year of N903 ($2) per liter. The fuel is not only expensive but also scarce. Nigeria only exports crude oil and depends solely on the importation of refined oil.
Also, read
The Russia-Ukraine war has disrupted the supply of this refined product, and that has led to a current cost of operation that has made it almost impossible for some airline companies to survive. Indeed, some have sadly had to shut shop. Aero Contractors, which is the oldest airline in Nigeria, has suspended flights indefinitely since mid-July. Dana Air, on the other hand, had its license suspended due to operational inflation.
Aviation experts continue to worry that if this trend is not arrested, the whole industry may collapse. One such industry pundit, Goddy Ike, predicted that many more airlines could shut down.
Nigerian government
"Government must immediately license companies and individuals…who can import these (fuel) products at fair costs and have them readily available in Nigeria so that airlines will…bring down the price of flying."
Nigeria Civil Aviation Authority
In mid-July, Aero Contractors announced that it would suspend its operations due to unbearable and challenging work conditions. Around the same time, Nigeria Civil Aviation Authority (NCAA) relinquished Dana Air of its air transport license after an audit that revealed that the airline was unable to meet its financial obligations and operate safe commercial flights. What did this mean to the unit cost of a flight ticket in Nigeria? You can almost guess.
The remaining airlines had to struggle to meet the market need. They saw a boosted footfall from passengers, but the number of available aircraft did not raise. Consequently, ticket prices soared. Travel airfares raised by 282% to N2.1M ($504,000) per trip by the end of July. JET A1 prices similarly increased by 86.3% in the same month.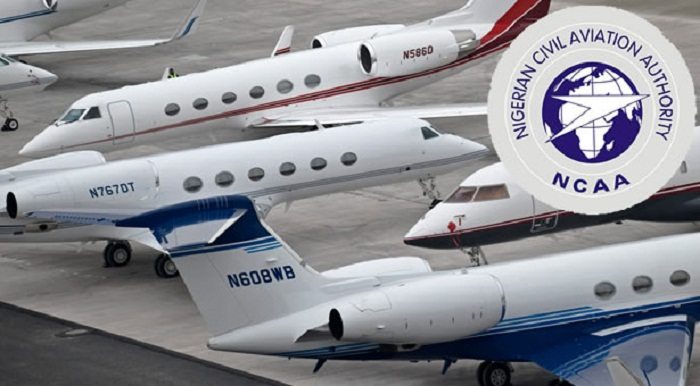 The travel and tours sector is also being crippled by these overwhelming price growths. Adeko Austin of Gatewind Travels and Tours stated earlier this month that local flights cost between N70,000 ($168) and N120,000 ($288) and international tickets are somewhere in the region of N600,000 ($1,440) to 1.5M ($3,600). This compares to a previous average cost of N200,000 (around $450). He said dialogue is the way out of the economic mess.
"The Government should provide the necessary support to all stakeholders and air operators to enable them to have talks with the foreign suppliers of fuel."
He observed that the inconvenience of limited seats led to flight delays, in addition to last-minute changes by airlines making the already bad situation worse.
Thank you
Stay updated with aviationa2z.com
Join our Telegram group for latest updates