On Monday, Jet Airways conducted the first batch of cabin crew who started service training today. The airline shared the pics of the cabin crews on their social media handles.
Jet Airways Cabin crew First Batch
The airline shared this achievement on Monday evening on their Twitter handle. They wrote that,
"Meet our first batch of wonderful and experienced cabin crew that started service training today. Over half are former Jet crew, and all are getting ready to bring the 'joy of flying' back to the skies even better than before!"

Jet Airways Tweet on cabin crew first batch who started service training today.
They also stated that they have also hired its former employees and they are all set to bring, "Joy of Flying" back to Indian skies.
Jet Airways CEO Sanjiv Kapoor reshared the post and wrote,
Step by step. What we are building is #NotJustAnotherAirline. We will be the change that flyers have been waiting for. Not just superficial or cosmetic change, but real, meaningful change. The change that will prove to have been worth waiting for! #TheJoyIsComingBack

Jet Airways CEO Sanjiv Kapoor Statement
This clearly shows that Jet airways are nearing to there Inauguration flight. They have already hired sufficient staff to resume their Operations.
Jet Airways is Hiring Cabin crew
There's really nothing like home! Inviting former Jet Airways cabin crew to come back and join us in relaunching India's classiest airline.
Base: Delhi Note: For now we are inviting female crew only. Male crew recruitment to commence as we scale up.
Jet Airways CEO Sanjiv Kapoor on Livery
Sanjiv Kapoor, Jet Airways CEO in his Twitter post stated that "Don't fix what is not Broken" highlighting Jet's livery and launch in September 2022.
On Friday Sanjiv Kapoor shared his views on Twitter about Jet Airways, He said,
So many questions. Will @jetairways have a new livery? A special livery? A retro livery? I guess we will have to wait and watch. The date of reveal is not too far now… all I will say is sometimes less is more. A light touch. Don't fix what is not broken!

Jet Airways CEO Tweet
ComeBack Update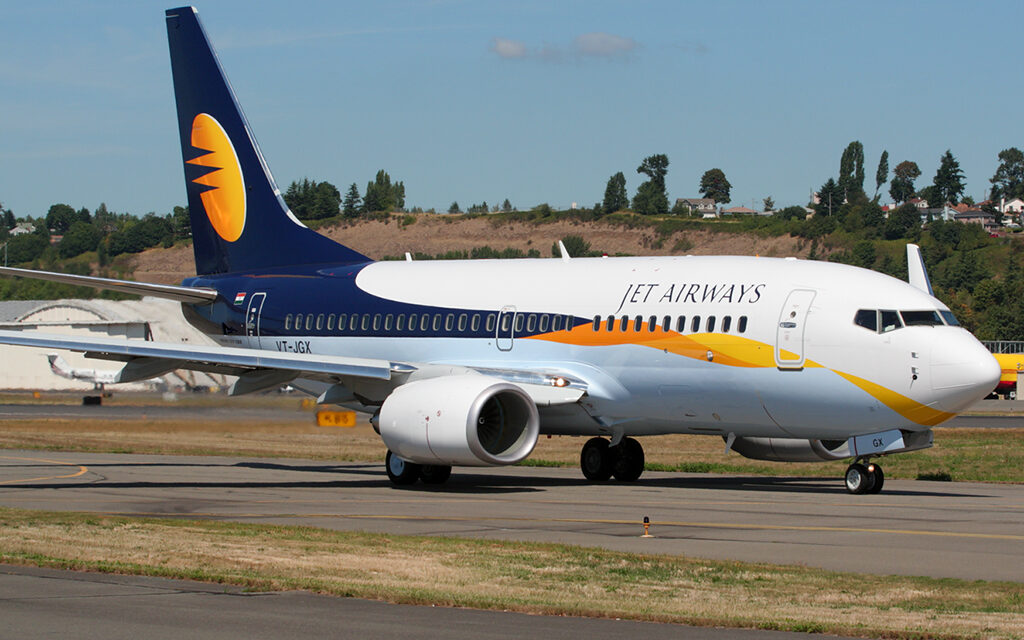 The Private Indian Airline is making comeback after almost 3 and Half Years, Jet airways have received its AOC From DGCA to start its operations when they are ready.
Jet Airways is looking to buy 50 Airbus A220 aircraft and it will be the first time that any Indian Airline has ordered it. The current Fleet of Jet includes 4 Boeing 737 and 5 Boeing 777-300ER completely owned by Company.
According to sources, Jet Airways is also looking to start its Operation with Mumbai-Ahmedabad Route alike Akasa Air Inaugural Flight on the 7th of August 2022.
We wish all the very best to this Great airline and Hope they serve its Travellers better than other airlines.
We will keep you posted about all the Jet Airways-related updates, make sure you click on the notification bell.
Also read, Jet Airways CEO Sanjiv Kapoor travels on an Air India flight and discusses his experience | EXCLUSIVE – Aviation A2Z
Check Out, TATA Air India New CEO visits AirWorks facilities for the First Time | Exclusive – Aviation A2Z
Stay connected with Aviation a2z!