Father and daughter pair Flying Officer Ananya Sharma, who was commissioned as a fighter pilot in December 2021, and Air Commodore Sanjay Sharma, an experienced fighter pilot in the Indian Air Force (IAF), made aviation history by flying in the same jet formation.
At Air Force Station, Bidar, they flew in the same formation of Hawk-132 Advanced Jet Trainers (AJT) on May 30, 2022.
Before moving on to the IAF's quicker, more advanced fighter aircraft, Flying Officer Sharma is now completing her training.
A father and his daughter participating in the same fighter formation for a mission has never happened before in the IAF, according to an IAF official. It was the operation in which Air Cmde Sanjay and Fg Offr Ananya demonstrated their bond as more than just father and daughter. They were friends who fully trusted one another, just like fellow wingmen would, the officer said.
Air Commodore Sanjay Sharma received his commission in the Indian Air Force's fighter stream in 1989. He has extensive experience in fighter operations and has held the command of both a frontline fighter station and a Mig-21 Squadron.
Ananya observed her father, a fighter pilot, foster this very link with his fellow squadron pilots as she was growing up, the officer said, referring to the bond and camaraderie a fighter pilot shares with one's wingman, which is aptly shown in the Hollywood blockbuster "Top Gun."
He continued, "Having practically grown up in the IAF, there was no other profession that she could envision being a part of," noting that the IAF's first female fighter pilots joined the force in 2016.
After earning her B.Tech in Electronics and Communication, she was chosen for IAF flying branch training and received her fighter pilot commission in December 2021.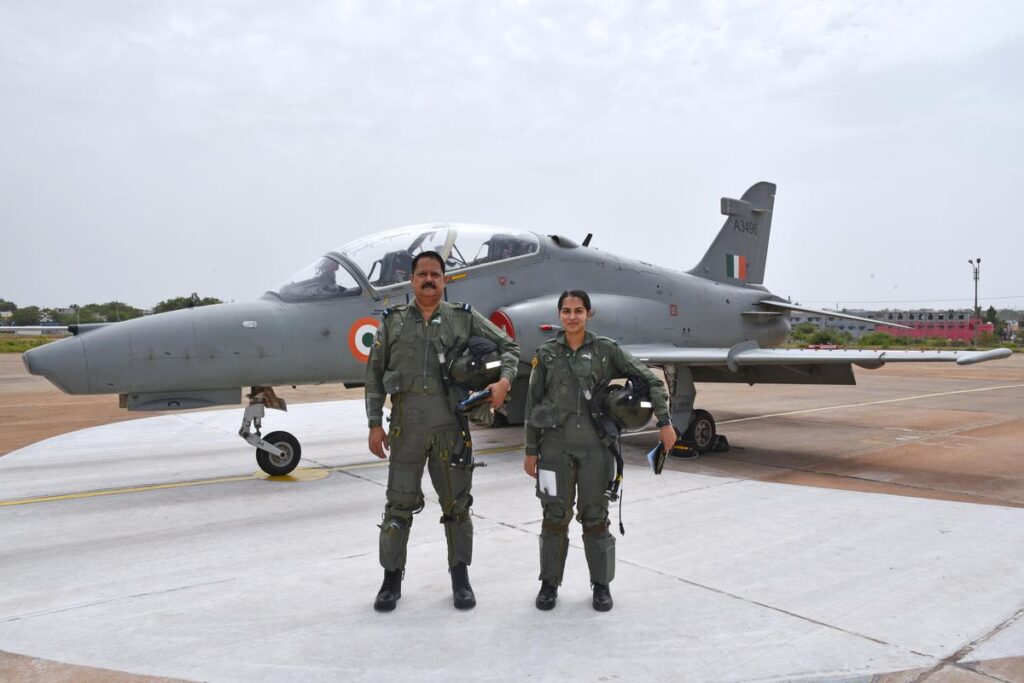 In 2016, the IAF's fighter stream was opened to female pilots with the hiring of the first group of three female pilots. A female fighter pilot joined the No. 17 Golden Arrows unit in 2020, which flies the Rafales, the IAF's most recent fighter aircraft.
Also read:
Airbus cancels agreement with Qatar Airways for a fourth A350
SpiceJet Dubai flight makes an emergency landing in Karachi
Join our telegram group for more Updates:-
Stay tuned…