On Tuesday, a mechanical issue forced a SpiceJet flight from Delhi to Dubai to make an emergency landing at the Karachi airport in Pakistan. According to the airline representative, all passengers were safely discharged.
"Due to a broken indicator light, the SpiceJet B737 aircraft operating flight SG-11 (Delhi-Dubai) was diverted to Karachi. The aircraft touched down safely in Karachi, and the passengers disembarked without incident "

the SpiceJet spokesperson stated
The representative added that no emergency was notified and that the plane landed normally at the airport in Karachi.
"No reports of an aircraft malfunction existed earlier. Refreshments have been given to the travellers. A replacement aircraft carrying the passengers to Dubai is being deployed to Karachi "Added the SpiceJet spokeswoman.
The third time in a month that a SpiceJet flight has had mechanical difficulties.
On July 2, a SpiceJet flight from Delhi to Jabalpur made a safe return to the Delhi airport after the crew became aware of smoke in the cabin as it passed 5000 feet. While a flight to Delhi that caught fire in midair had to return to Patna.
The private airliner had issued a statement claiming that a bird had struck the aircraft.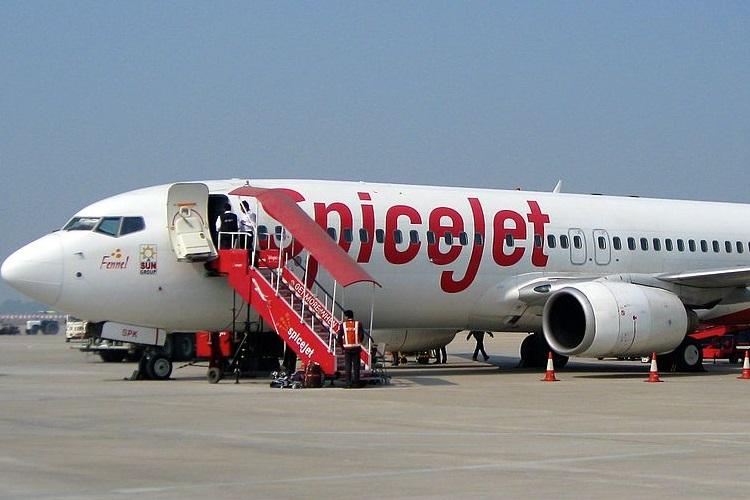 SpiceJet went on to say that three fan blades were damaged after landing, according to an investigation. "A SpiceJet B737-800 was flying SG-723 on June 19, 2022. (Patna-Delhi). when the flight crew feared a bird impacted the engine during rotation during takeoff, "According to a SpiceJet statement.
Also read:
Go First grounds more than a quarter of its aircraft, due to engine shortage
Join our telegram group for regulator Updates-:
Stay updated…