Europe's Airbus has increased the stakes in a dispute with Qatar Airways over damage to the painted surface of long-haul A350 flights by rescinding the contract for a fourth aircraft.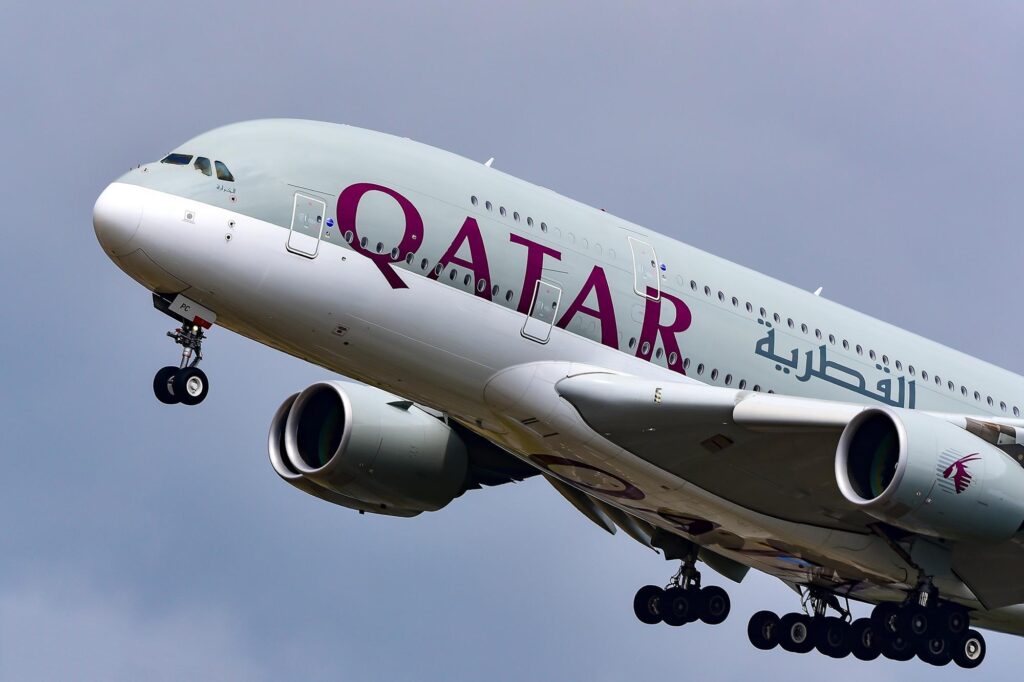 The Gulf carrier claims there are unresolved airworthiness issues and is refusing to accept deliveries, while Airbus maintains that the aircraft are safe despite surface scars. The two companies are at odds over this issue.
In May, Qatar Airways, the A350's largest customer, unsuccessfully requested that a British judge order Airbus to cease formally attempting to ship more A350s to the airline.
Because of the procedural judgement, Airbus is allowed to try to enforce payment obligations as more aeroplanes are constructed. Additionally, it may try to sell the A350s that Qatar has rejected to airlines like Air India, which, according to industry insiders, may act as a buyer.
Late in June, the fourth A350 was cancelled, and the first-half Airbus numbers that will be released on Friday are expected to reflect this.
By the end of July, a fifth aircraft should have reached the same stage in the pipeline. Later this year, a sixth aircraft will follow.
Airbus contends that Qatar Airways has violated its contract by refusing to accept additional A350s and is rescinding orders for unfulfilled aircraft one at a time as they are being built. Qatar Airways claims Airbus is improperly attempting to offer new aircraft for delivery.
The latest procedural hearing between the two sides is scheduled to take place in a London court on Thursday. A full trial is anticipated to begin in June of next year, barring an out-of-court settlement, which sources say currently seems unlikely.
Also Read:
SpiceJet Dubai flight makes an emergency landing in Karachi
Go First grounds more than a quarter of its aircraft, due to engine shortage
Join our telegram group for more updates-
Stay tuned and updated…