On Saturday, an Alliance Air ATR-72 with 55 passengers on board crashed off the runway in Jabalpur. At 11.32 a.m., the flight took off from Delhi.
According to the airline, all passengers are safe.
According to reports, the plane overshot the runway, a condition known as runway excursion in aviation.
This happens when a plane takes off or lands and exits the runway.
The flight overran the runway by 10 metres on Saturday, according to the airline's statement.

"On March 12, 2022, during the operation of Alliance Air flight 9I 691 from Delhi to Jabalpur, the Alliance Air aircraft shot off the runway by 10 metres."
"We are grateful that all of the passengers and crew on the flight are safe. Our top priority is to get everyone out. While we follow regulatory authorities' policies/procedures and have strict checks in place – both pre and post-flight operations – to ensure the complete safety of our passengers and crew, we regret the unfortunate incident," the airline said.
"We took careful note of the incident, and the cockpit crew has been de- rostered."

An extensive investigation has been launched.

The findings will be shared with the regulatory authorities, and we will ensure that all necessary corrective actions are implemented," Alliance Air stated.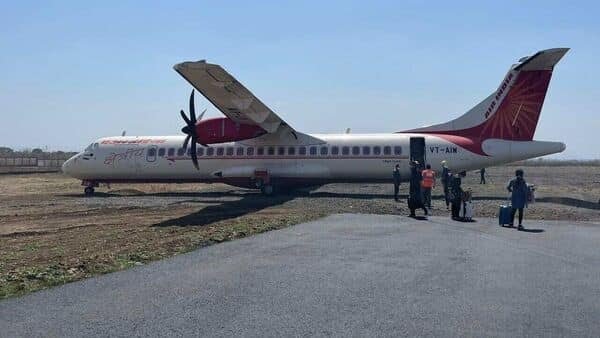 Last month, an Alliance Air flight from Mumbai to Gujarat's Bhuj took off without the engine cover, which had fallen off on the Mumbai airport's runway. 
According to reports, it is not legal to fly without the engine cover, and air traffic control issued an alert when the engine cover was removed.
However, the pilot was unaware at the time and landed safely.
Stay tuned and updated with Aviationa2z.