DELHI- Tata-owned Air India (AI) has come under scrutiny from regulatory authorities for utilizing an incorrect Boeing 777 aircraft that was equipped with an insufficient amount of emergency oxygen during a recent Delhi (DEL)-US nonstop flight.
Upon identifying this issue, the pilot refused to operate the aircraft on this specific route. Consequently, the Directorate General of Civil Aviation (DGCA) has initiated an inquiry, seeking information from the airline regarding this significant oversight. It's worth noting that the pilot is no longer employed by the airline, reported TOI.
Air India Deploys Less Emergency Oxygen
In most aircraft, there are oxygen cylinders designed to provide oxygen to overhead masks in the event of cabin depressurization. These cylinders can supply oxygen for 12-15 minutes per passenger, which is generally sufficient for the aircraft to descend to 10,000 feet.
At this altitude, the ambient environment becomes safe for humans, as air is sourced from the engine for both aircraft cooling and breathing purposes.
Nevertheless, when aircraft are flying over towering mountain ranges, they can only commence their descent to 10,000 feet once they have passed beyond the range.
This necessitates an extended duration of flying at higher altitudes, which, in turn, mandates the inclusion of additional oxygen cylinders on board the aircraft to ensure a 25-30 minute oxygen supply to overhead passenger masks.
Air India's nonstop flights between Delhi and various destinations in Europe, as well as most North American cities, have been rerouted to avoid Afghan airspace since it was closed to civilian traffic over two years ago.
The airline's older Boeing 777 aircraft are equipped with additional oxygen cylinders and are routinely deployed on these routes.
However, more recently, Air India has introduced additional Boeing 777 aircraft that lack this extra cylinder and are suitable for routes between western and southern India and North America, where flights do not traverse the Hindu Kush mountain range.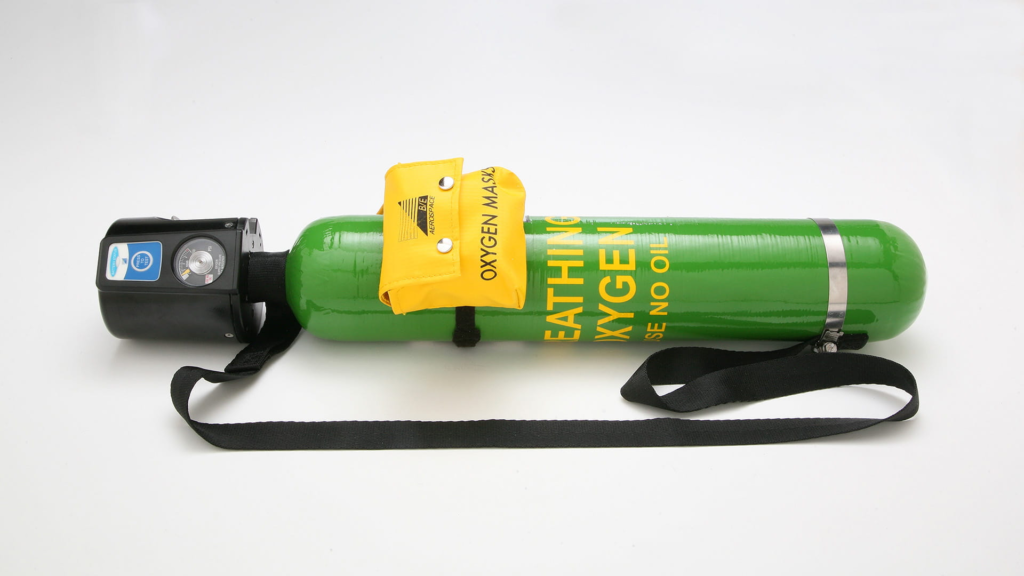 Ex-Delta 777s Not Equipped with Additional Oxygen
Air India's nonstop flights between Delhi and North America primarily operate with older Boeing 777 aircraft, almost entirely, with a few exceptions. These older aircraft are equipped with an additional oxygen cylinder.
However, on a specific day, a recently acquired Boeing 777 from Delta, which lacks the extra oxygen cylinder, was mistakenly assigned to operate a nonstop flight from Delhi to the United States.
Upon identifying this oversight, the pilot brought it to Air India's attention and declined to operate the flight, according to TOI's insider sources.
An Air India spokesperson stated,
"The issue in question is multifaceted and has already undergone scrutiny by Air India and external experts. While we refrain from commenting on this particular incident, we want to emphasize that the safety of our passengers and crew is our utmost priority, and we do not compromise on safety."
Taking a Longer Route to the US
Subsequently, the airline seemingly recognized its mistake, and the aforementioned aircraft was rerouted to the United States via a longer path that did not necessitate crossing the Hindu Kush mountain range, as disclosed by sources.
The Hindu Kush peaks reach elevations of 19,000 to 26,000 feet. In the event of cabin depressurization, while flying over this range, aircraft must maintain flight for 22-30 minutes before descending to 10,000 feet and diverting to a safe alternate airport, such as Tashkent.
Air India established this protocol approximately two years ago when civilian overflying of Afghan airspace was prohibited. Deploying an aircraft to traverse the Hindu Kush without the mandated extra oxygen supply is regarded as a significant oversight, as noted by individuals with knowledge of the matter.
Aircraft destined for Leh are also equipped with additional oxygen cylinders.
Regarding the high-altitude Hindukush route, in 2021, Air India conducted thorough preparations, including extra simulator drills, trial runs, and the identification of special precautions to be taken.
A senior Air India official shared, "This marks the inaugural use of the Hindu Kush route, technically referred to as P500 and G500. The closure of Afghan airspace would have resulted in significant cost increases, mainly due to the escalating fuel prices. When we deliberated on how to navigate this evolving crisis, the Hindu Kush route emerged as a viable solution."
Stay tuned with us. Further, follow us on social media for the latest updates.
Also Read: US Airlines, Including American, United, Delta, and Southwest, want you to Dress Properly – Aviation A2Z
Join us on Telegram Group for the Latest Aviation Updates. Subsequently, follow us on Google News.