BRITISH COLUMBIA- Two trainee pilots from India tragically lost their lives in a plane crash that occurred in the British Columbia province of Canada on Saturday. The pilots, Abhay Gadroo and Yash Vijay Ramugade, both hailed from Mumbai.
The accident involved a twin-engined light aircraft, specifically a Piper PA-34 Seneca, which crashed into trees and bushes behind a motel in the city of Chilliwack. Regrettably, in addition to the Indian nationals, another pilot also lost their life in this unfortunate incident.
Indian Pilots Killed in Canada
"The authorities in Canada have reported that the situation is under control, with no further injuries or threats to the public in the vicinity," stated the Canadian police.
The precise cause of the plane crash remains uncertain, and the Transportation Safety Board of Canada has initiated an inquiry into the incident.
B.C. Emergency Health Services reported that they dispatched five ambulances and a paramedic supervisor to the crash site. Although two air ambulance helicopters were initially dispatched, they were subsequently canceled before reaching the scene.
The RCMP received initial reports of the incident at approximately 2 p.m. PST.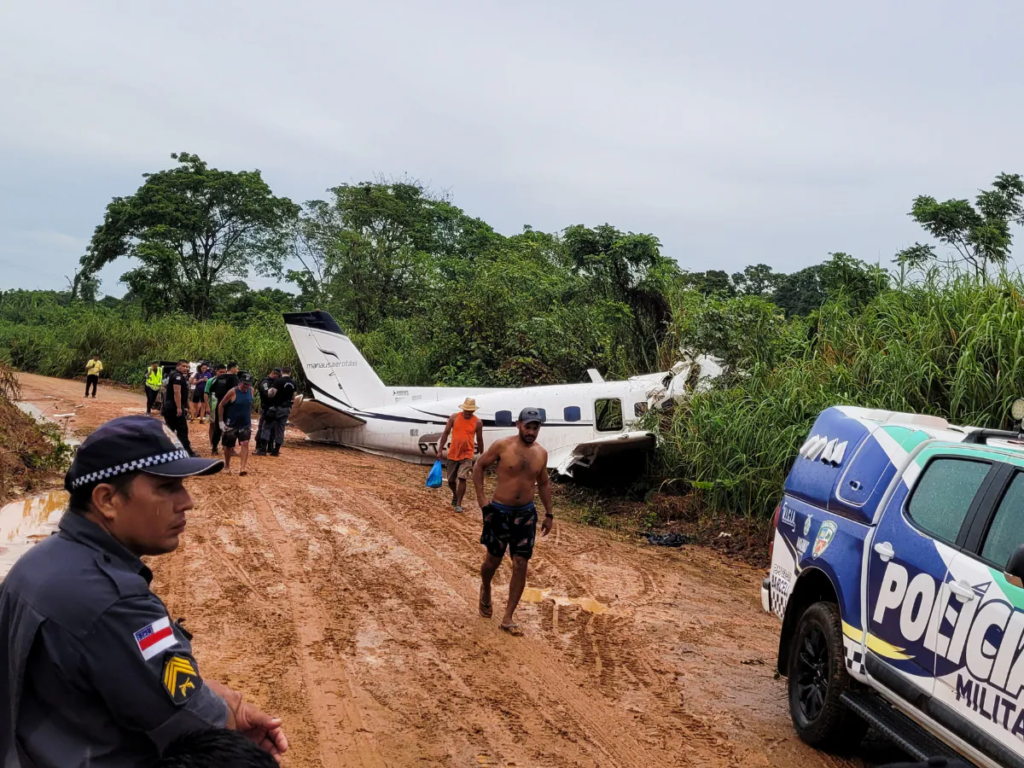 Similar Incidents
On September 17, 2023, the compact Embraer propeller plane was approaching the end of its 400-kilometer (248-mile) journey from Manaus, the capital of Amazonas state in Brazil, to the secluded jungle settlement of Barcelos when it experienced a crash.
Authorities reported that the crash resulted in the tragic loss of all individuals on board, comprising 12 passengers and two crew members.
An inquiry has been initiated to determine the underlying reasons behind this incident.
Vinicius Almeida, the security secretary of Amazonas state, indicated that preliminary information indicated the plane's crash was potentially due to running out of runway as it descended into Barcelos during adverse weather conditions characterized by heavy rain and poor visibility.
Brazilian news outlet G1 revealed that the aircraft in question is identified as an EMB-110, a twin-engine turboprop produced by the Brazilian aircraft manufacturer Embraer.
G1 also reported that Manaus Aerotáxi, the owner of the plane, asserted that both the aircraft and its crew complied with all the necessary prerequisites for air travel.
Barcelos is a well-frequented tourist spot due to its proximity to several national parks. September marks the commencement of the prime fishing season in Amazonas. The state is renowned for its diverse range of ornamental fish, including the tucunaré, commonly called the peacock bass.
Stay tuned with us. Further, follow us on social media for the latest updates.
Also Read: US Airlines, Including American, United, Delta, and Southwest, want you to Dress Properly – Aviation A2Z
Join us on Telegram Group for the Latest Aviation Updates. Subsequently, follow us on Google News.