LOS ANGELES- Wisk Aero, a company specializing in electric vertical takeoff and landing vehicles, has initiated flight testing of its autonomous air taxi aircraft in Los Angeles, as confirmed by CEO Brian Yutko.
The flight tests conducted with the fifth-generation aircraft Cora are taking place at the Long Beach Airport near Los Angeles.
Wisk Aero Los Angeles Flights
Yutko clarified that these tests do not necessarily indicate an immediate commercial launch in the city. Instead, they demonstrate Wisk's ongoing progress in testing as the company moves toward launching an air taxi service once it obtains the required certification from the U.S. Federal Aviation Administration (FAA) for its next-generation (or sixth-generation) aircraft.
Wisk, a subsidiary of Boeing, has set its sights on launching and commercializing its sixth-generation, all-electric autonomous aircraft.
In October 2022, the company unveiled this four-passenger autonomous aircraft and initiated the process of obtaining FAA Type certification, ensuring compliance with the agency's design and safety standards.
Before launching a commercial air taxi service, Wisk will also need to secure operational approval and supervisor qualification from the FAA.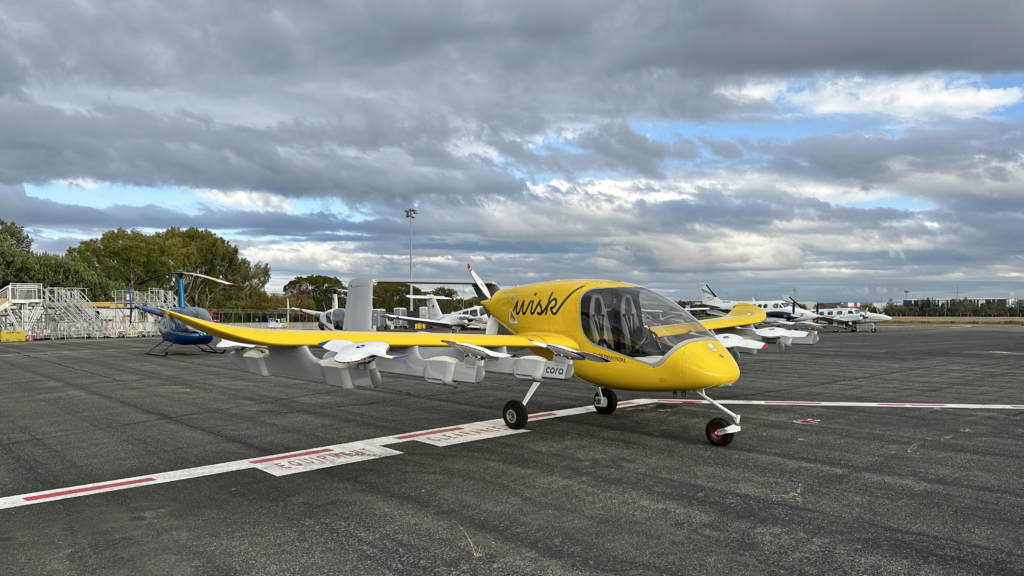 Flight Testing
Wisk has obtained experimental certification from the FAA for its fifth-generation aircraft, enabling it to conduct testing. The company recently commenced testing of the fifth-generation air taxi in Los Angeles, marking its third test location.
Prior tests were conducted earlier this year in Oshkosh, Wisconsin, and at the San Luis Obispo airport. According to Yutko, Wisk is considering testing in additional markets.
Yutko emphasized that testing extends beyond the aircraft itself, involving the integration of people and systems in real-world environments to facilitate learning and iteration. He underscored that they are dealing with real-world autonomy.
Wisk is presently in the process of developing its sixth-generation aircraft and aims to secure experimental certification from the FAA by 2024. Yutko anticipates that the sixth-generation aircraft will be operational and flying by the time of the next UP Summit, scheduled for the fall of 2024 in Bentonville, Arkansas.
Stay tuned with us. Further, follow us on social media for the latest updates.
Also Read: US Airlines, Including American, United, Delta, and Southwest, want you to Dress Properly – Aviation A2Z
Join us on Telegram Group for the Latest Aviation Updates. Subsequently, follow us on Google News.