UNITED STATES- Embraer and FlightSafety International have introduced a state-of-the-art Praetor full-flight simulator in Orlando, Florida. Additionally, they have set their sights on introducing another European simulator by 2024.
The forthcoming European simulator, to be disclosed later, will mark the fourth Praetor simulator in their lineup.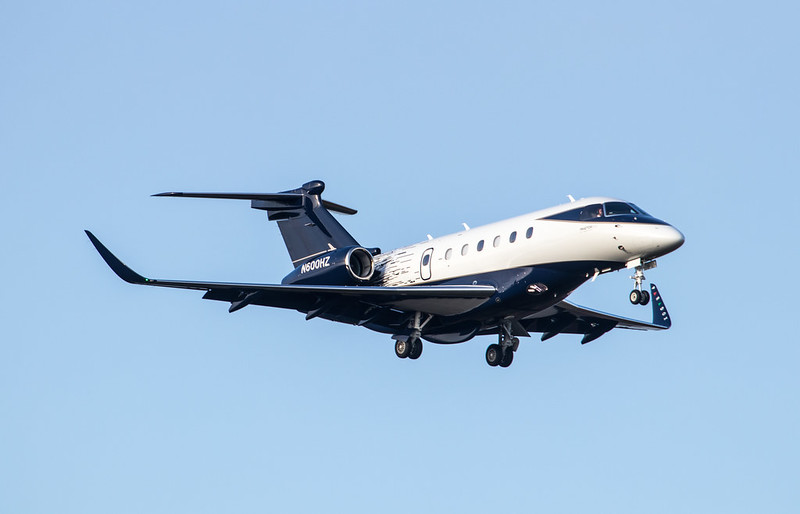 Embraer New Flight Simulator
Embraer reports that the simulator situated in Florida has already received FAA certification. They assert that the Praetor 500 and 600 represent the pinnacle of technological advancement within their respective aircraft categories.
The Praetor 500 has exceeded certification expectations by flying a remarkable distance of 3,340 nautical miles (6,186 km) with four passengers on board.
Embraer, the Brazilian manufacturer, claims that the Praetor 500 holds the title of the world's longest and fastest midsize aircraft, offering the capability for nonstop journeys from Miami to Seattle or Los Angeles to New York.
In contrast, the Praetor 600 is recognized as the world's longest-ranging super-midsize jet, enabling nonstop travel from Paris to New York or Sao Paulo to Miami. With an intercontinental range of 4,018 nautical miles (7,441 km), the Praetor 600 offers exceptional long-distance flight capabilities.
Executive Insight
Carlos Naufel, the President and CEO of Embraer Services & Support, underscored the significance of introducing these new simulators in improving training methods and elevating customer support.
He stated, "Expanding our training capabilities is crucial in our commitment to assisting our customers."
He further emphasized that introducing these two new full-flight simulators will enable closer engagement with Praetor family pilots and operators in the United States and Europe. This closeness will enable them to offer their clientele the latest technological advancements and top-notch support.
Nate Speiser, who serves as the Executive Vice President of Sales and Marketing at FlightSafety, emphasized their dedication to meeting the rising demand for Embraer Praetor training.
He stated, "FlightSafety is firmly committed to meeting the expanding need for Embraer Praetor training."
Furthermore, as Embraer's training collaborator, they take pride in announcing the consecutive deployment of simulators in two different regions. This move aims to bolster the global demand for training services as the Praetor fleet continues to grow rapidly.
Stay tuned with us. Further, follow us on social media for the latest updates.
Also Read: US Airlines, Including American, United, Delta, and Southwest, want you to Dress Properly – Aviation A2Z
Join us on Telegram Group for the Latest Aviation Updates. Subsequently, follow us on Google News.