ALABAMA- Airbus successfully delivered its 50th A220 from the Final Assembly Line (FAL) site located in Mobile, Alabama, United States. The aircraft, registered as N224BZ, was received by Breeze Airways (MX) on August 30, 2023, as reported by planespotters.net data.
On September 2, 2023, Airbus in the US, a dedicated X (formerly Twitter) profile for the manufacturer's activities in the country, enthusiastically celebrated the milestone, stating: "Our team in Mobile deserves a big WOO-HOO for achieving the delivery of the 50th #A220 from our U.S. Manufacturing Facility in Alabama."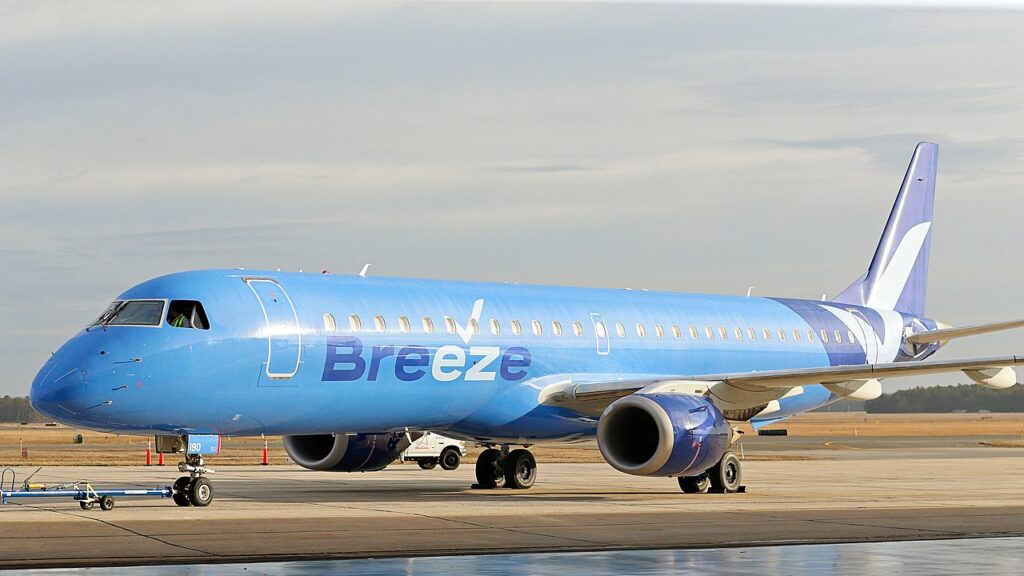 Airbus 50th A220 to Breeze
According to data from planespotters.net, Delta Air Lines proudly received the 51st A220 from the Mobile Final Assembly Line (FAL) on September 1, 2023. This aircraft is registered as N318DU.
Airbus commenced A220 assembly at its Alabama facility back in August 2019. The inaugural delivery of this aircraft type from the Mobile FAL taking place in October 2020.
While Breeze Airways, Delta Air Lines, and JetBlue are the exclusive trio of US airlines operating the A220, it's worth noting that not every A220 in their fleets has been assembled in the United States.
JetBlue operates a lone A220 crafted at the Montreal FAL, identified as N3125J, which Airbus placed in the airline's hands in March 2023.
In contrast, Delta Air Lines' A220 fleet, dating back to periods before October 2020, exclusively originated from the Canadian facility.
Delta Airlines Received Airbus A220s
Based on data from ch-aviation.com, Delta Airlines (DL) has received 42 Airbus A220s, four of which are A220-300 aircraft manufactured in the United States.
Subsequently, most Delta Air Lines' A220 deliveries have consisted of the A220-300 model, while there have been nine A220-100s produced in Montreal, Canada.
According to Airbus Orders & Deliveries filings, as of August 31, 2023. North America-based airlines, including Canadian carriers, have placed orders for a total of 326 A220-300s, out of which Airbus has delivered 85.
Moreover, in terms of the remaining backlog, Breeze Airways, Delta Air Lines, and JetBlue have 64, 68, and 82 deliveries pending, respectively, according to data from the manufacturer. As of August 31, 2023, Air Canada had 27 A220-300 aircraft on order.
In contrast, Delta Air Lines successfully received its entire order of 45 A220-100s. Airbus has secured a total of 95 orders for the smaller A220 variant and has already delivered 56 of them.
Stay tuned with us. Further, follow us on social media for the latest updates.
Also Read: US Airlines, Including American, United, Delta, and Southwest, want you to Dress Properly – Aviation A2Z
Join us on Telegram Group for the Latest Aviation Updates. Subsequently, follow us on Google News.