UAE- Emirates Airlines (EK) will resume its flight schedules to Nigeria following a meeting between the leaders of both countries. During this meeting, the United Arab Emirates (UAE) agreed to lift the visa ban imposed on Nigerian travelers.
The meeting took place between President Bola Tinubu and the UAE's Mohamed bin Zayed Al Nahyan in Abu Dhabi. They agreed to lift the visa ban and discussed expanding investments in Africa's largest economy.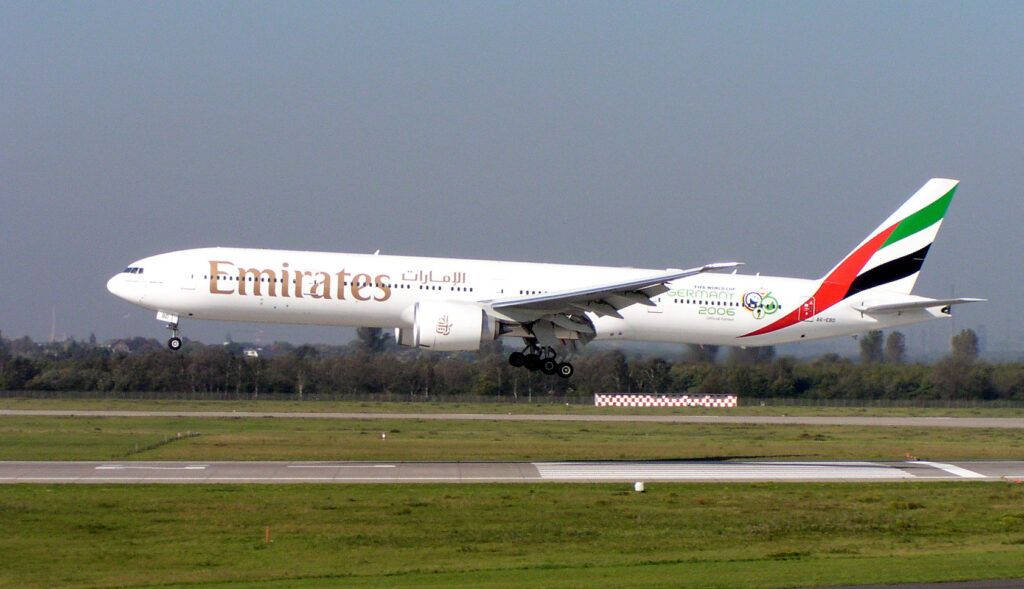 Emirates to Resume Nigeria Flights
Bola Tinubu, who had attended the G20 summit in India, made a stopover in Abu Dhabi on his way back. During the G20 summit, he had actively sought to attract investors to Nigeria.
In the past month, Tinubu had expressed his desire for a swift resolution to the disagreements with Emirates Airlines and the visa-related issues involving the UAE.
The United Arab Emirates (UAE) halted the issuance of visas to Nigerians last year following the suspension of flights by Dubai's Emirates Airlines due to challenges in repatriating funds from Nigeria. Etihad Airlines had also suspended flights to Nigeria.
As part of the negotiations between the two heads of state, the immediate resumption of flight operations by these two airlines between the two countries does not require any immediate payment from the Nigerian government. In a statement, the president's spokesperson, Ajuri Ngelale, confirmed this arrangement.
Positive Talks
Nigeria, which is Africa's leading oil producer, is grappling with a shortage of US dollars. This scarcity has posed difficulties for some foreign airlines that sold tickets in Nigerian naira, making it challenging to transfer funds out of the country.
Tinubu has initiated some of the most significant reforms in Nigeria in many years, which investors have received positively. These reforms include the removal of a popular yet expensive petrol subsidy and the removal of currency restrictions to allow for the devaluation of the naira.
However, liquidity has not yet fully returned to the official market, and the naira continues to trade at a premium on the black market.
Stay tuned with us. Further, follow us on social media for the latest updates.
Also Read: Indian Students Deported Back to Delhi from USA on Delta Flight – Aviation A2Z
Join us on Telegram Group for the Latest Aviation Updates. Subsequently, follow us on Google News.