NEW DELHI- Canadian Prime Minister (PM) Justin Trudeau's departure from New Delhi after the G20 Summit may face further delays due to an unexpected diversion of the replacement aircraft, as reported by CBC News.
Trudeau and his team were originally scheduled to leave India on Sunday night.
Canadian PM Aircraft Delay
According to the report, the Royal Canadian Air Force's CC-150 Polaris, en route to New Delhi, was diverted from its planned route through Rome and instead redirected to London. The specific reason for this diversion has not been disclosed.
As per the report, the CC-150 Polaris may not depart from London until Tuesday morning, local time. Additionally, a separate team, including a technician carrying a replacement part, has been dispatched to Delhi as a contingency measure.
However, according to reports, if neither the Airbus plane nor the replacement flight becomes available, Trudeau and his delegation may need to return to Canada on another aircraft.
Canadian Prime Minister Trudeau arrived in New Delhi on Friday to attend the G20 Summit and was welcomed by Union Minister Rajeev Chandrasekhar. The Canadian delegation had initially planned to return on Sunday.
However, the Toronto Sun reported that the Canadian Armed Forces dispatched an aircraft to collect Trudeau after the plane he had taken to Delhi was grounded due to technical issues.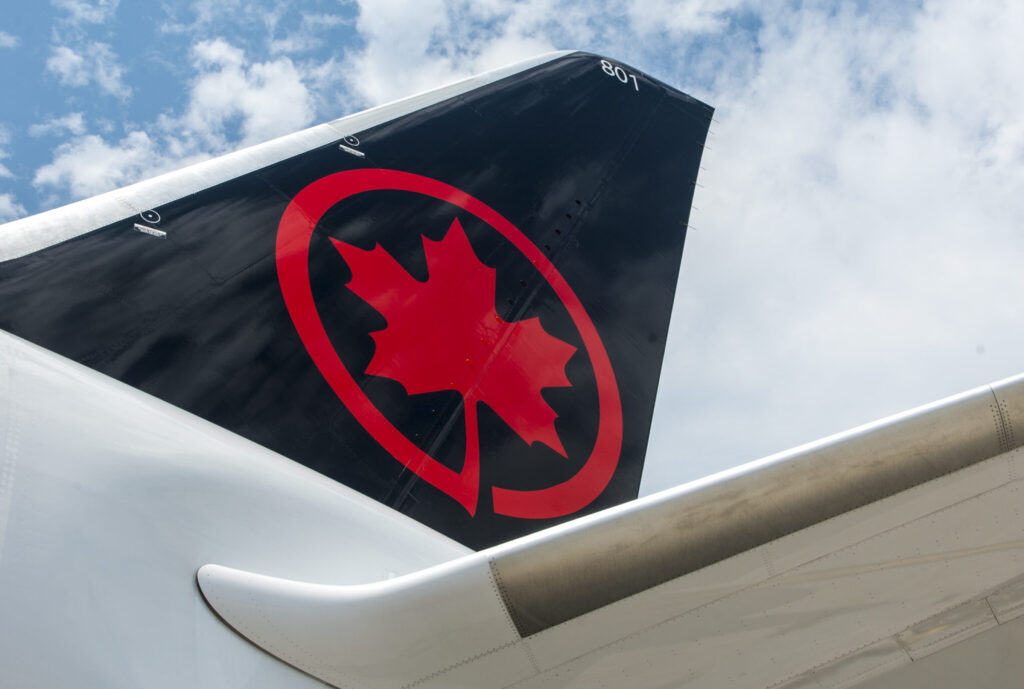 Official Statement
On Monday, a statement from Trudeau's office stated, "The Canadian Armed Forces continue their best efforts to get the Canadian delegation home. Their latest update shows an earliest possible departure of Tuesday late afternoon. The situation remains fluid."
The Department of National Defence in Canada explained that the maintenance issue involved a component that needed replacement. The Prime Minister's Press Secretary Mohammad Hussain noted, "Currently, CFC002 [an air force plane] is en route. We are working towards a departure tomorrow (Tuesday) morning, but recognize the situation is fluid."
Previous incidents have involved problems with the aging aircraft, prompting the Canadian government to work on replacing them.
G20 Summit Talks
India issued a strongly-worded statement expressing "strong concerns about continuing anti-India activities of extremist elements in Canada" on Sunday, just before the secessionist group Sikhs for Justice (SFJ) organized a "Khalistan referendum" at a gurdwara in British Columbia.
During the G20 Summit, Indian Prime Minister Narendra Modi voiced his deep concerns to Trudeau regarding the ongoing "anti-India activities" carried out by "extremist elements" in Canada.
According to a statement from the Prime Minister's Office (PMO), Modi conveyed strong concerns about the continuous promotion of secessionism, incitement of violence against Indian diplomats, damage to diplomatic premises, and threats against the Indian community in Canada and their places of worship by these extremist elements.
The PMO also highlighted that India-Canada relations are rooted in shared democratic values, respect for the rule of law, and strong people-to-people ties.
However, they expressed concern that these extremist forces in Canada are associated with organized crime, drug syndicates, and human trafficking, which should also be a matter of concern for Canada.
When questioned about "Khalistan extremism" and "foreign interference," Trudeau stated that while Canada upholds the freedom of peaceful protest, expression, and conscience, it is equally committed to preventing violence and countering hatred.
He emphasized that the actions of a few individuals should not be taken to represent the entire community or Canada and that it is essential to respect the rule of law and address foreign interference.
Stay tuned with us. Further, follow us on social media for the latest updates.
Also Read: Indian Students Deported Back to Delhi from USA on Delta Flight – Aviation A2Z
Join us on Telegram Group for the Latest Aviation Updates. Subsequently, follow us on Google News.