DUBAI- The Flag carrier of UAE, Emirates (EK) Airlines, plans to restart its Dubai-Adelaide, Australia flights with its brand-new Airbus A350 in the summer of 2024.
In line with its commitment to expand its route network and enhance customer access, Emirates has revealed its plans to upgrade its services to Sydney by transitioning to an all-A380 operation.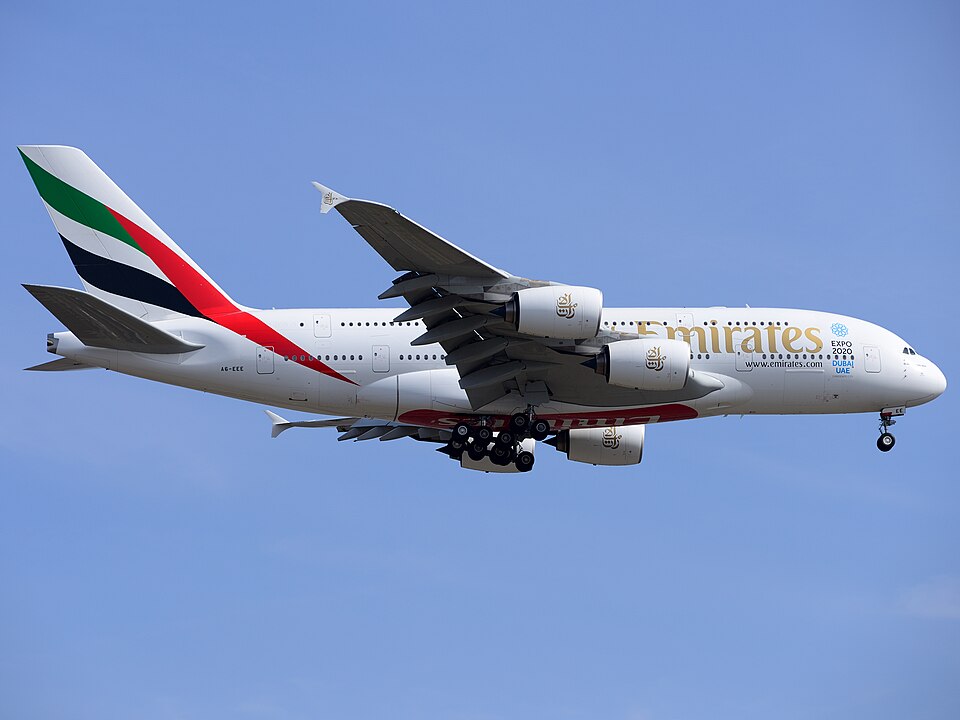 All A380 Flights to Australia
Starting from November 4, 2023, Emirates will utilize its double-decker A380 aircraft on its third daily flight to Sydney. Thereby adding nearly 2,000 extra weekly seats to the route.
The Emirates A380 service, configured with three classes and offering 489 seats, will replace the Boeing 777-300ER that is currently in use for flights EK 416 and 417.
This change translates to over 260 additional daily seats on each return flight and an increased range of travel options to and from Dubai, providing enhanced connectivity to various sought-after destinations across Europe, the Middle East, and Africa.
This third A380 service will complement the existing two A380 services to Sydney, both of which offer Emirates' latest Premium Economy cabin.
Emirates currently operates 63 weekly services to Australia, providing nearly 56,000 seats across its four major gateways.
Melbourne and Sydney enjoy three daily flights and Brisbane benefits from double daily flights. Subsequently, Perth is served with the flagship A380 aircraft on a daily basis.
Emirates has also reinstated services from Melbourne to Singapore and connected Sydney with Christchurch, offering passengers the exclusive A380 experience for Trans-Tasman flights.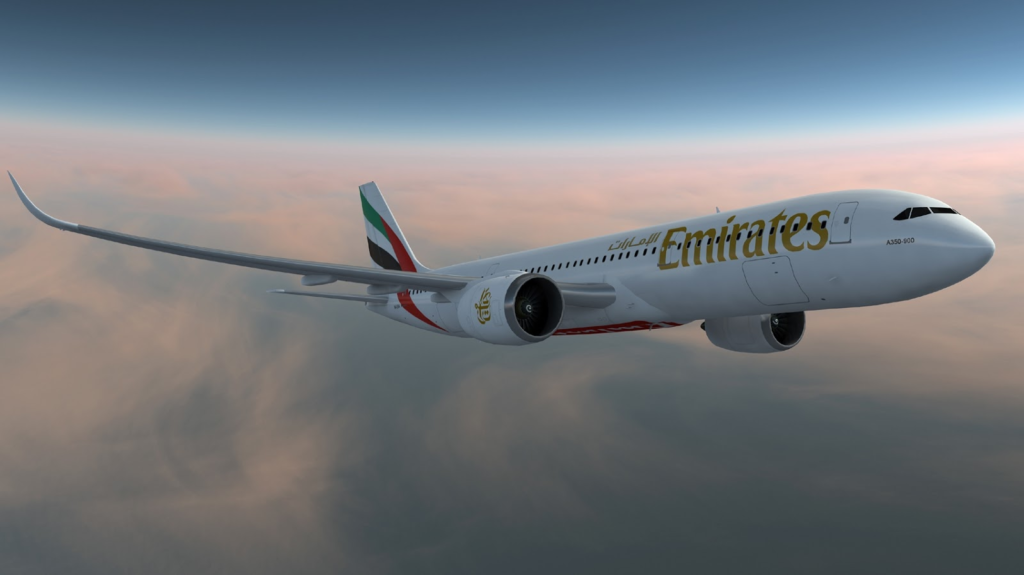 Emirates Plans Dubai-Adelaide with A350
The Emirates Airbus A350 is expected to be introduced in the summer of 2024. The aircraft will play a pivotal role in the airline's global network expansion plans.
This addition to the fleet will enable Emirates to grow further and allocate more of its long-range aircraft to serve destinations such as Adelaide.
Further, the airline is currently in advanced discussions with Adelaide Airport. It aims to reinstate nonstop services as part of its commitment to reconnect travelers across Australia to its extensive network.
The third daily A380 flight from Dubai to Sydney will depart at 21:30hrs, arriving in Sydney at 18:20hrs local time. The return flight will leave Sydney at 21:10hrs and arrive in Dubai at 04:30hrs local time.
Emirates is actively expanding its A380 deployment to meet the growing global demand for travel. Presently, the airline operates its flagship A380 to more than 50 destinations. Further, it plans to introduce the aircraft to additional cities in the coming months.
Stay tuned with us. Further, follow us on social media for the latest updates.
Also Read: Indian Students Deported Back to Delhi from USA on Delta Flight – Aviation A2Z
Join us on Telegram Group for the Latest Aviation Updates. Subsequently, follow us on Google News.