BAHAMAS- On August 12, Delta Air Lines (DL) flight originally en route from the Bahamas (ELH) to Atlanta (ATL), Georgia, encountered an unexpected diversion, leading to passengers being stranded on the tarmac for four hours without provisions such as food, water, or restroom access.
The DL5062 flight departed from North Eleuthera, Bahamas, at 3:15 p.m. on August 12. Its initial destination was Atlanta; however, due to adverse weather conditions, it was rerouted to Savannah/Hilton Head International Airport (SAV) in Savannah, Georgia.
Around 21-year-old Mitsubishi CRJ-701ER operates the flight, registered as N367CA.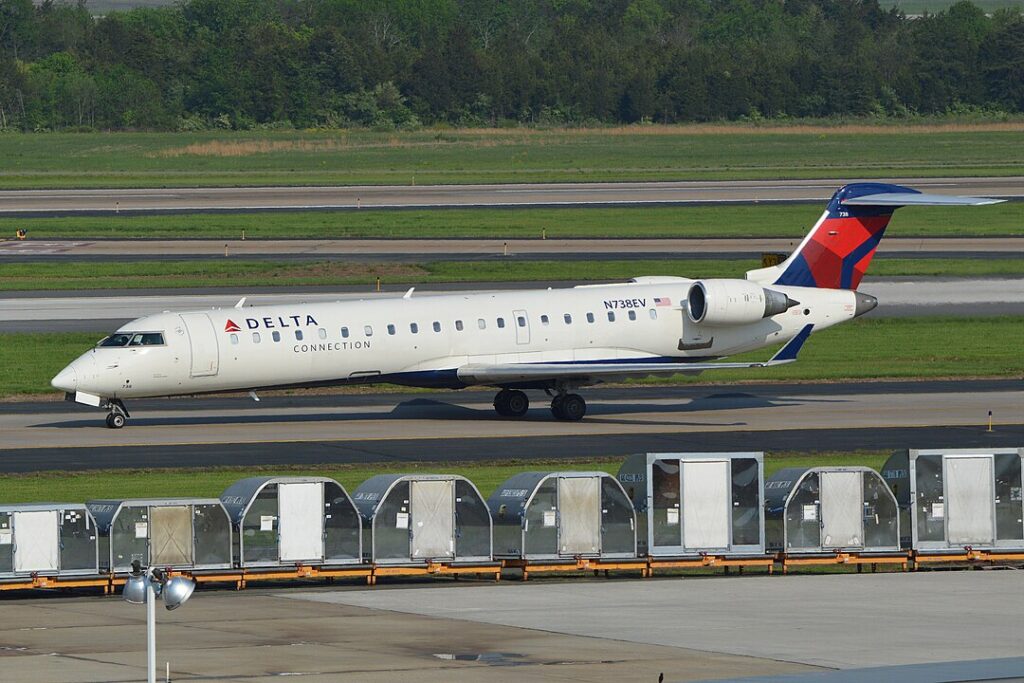 Delta Passengers left without food, water, and washroom
According to Lizzy Phillips, a passenger aboard the flight, she revealed to WJCL that the aircraft remained on the tarmac at the Savannah airport for an extended period without access to water, food, or restroom facilities.
"It was originally planned as a relatively short flight lasting about an hour and a half, so passengers didn't have many provisions or extra supplies."
The plane touched down in Savannah at 6:09 p.m. However, it wasn't until 9:00 p.m. that the flight attendants located some snacks and refreshments for the passengers.
Additionally, she recounted that the only operational bathroom onboard became overwhelmed and unavailable around 8:45 p.m. Phillips shared that her child resorted to using a makeshift bathroom bag in a galley section of the aircraft.
"When she opened the door, she exclaimed that the toilet was overflowing. It's astonishing that there isn't a protocol for situations like this. She told me that this was an unprecedented situation – she had never encountered anything like this with so many things going awry."
Finally, the passengers were allowed to disembark the aircraft at approximately 10:20 p.m., per her account.
Airline Apologise
According to the Delta representative, the airport in Savannah had only two customs personnel available, and several other Delta flights were similarly rerouted to this airport in southeastern Georgia.
"We deeply regret the delay and disruption experienced by our passengers on Flight 5062, which unfortunately resulted in an uncomfortable situation within the cabin. The flight en route from the Bahamas to Atlanta was diverted to Savannah due to severe thunderstorms affecting Atlanta. Delta has taken the step of issuing a complete refund to affected customers and is actively collaborating with all relevant parties to assess the sequence of events and implement necessary corrective measures."
Operated by Endeavor Air, the flight falls under Delta's ownership.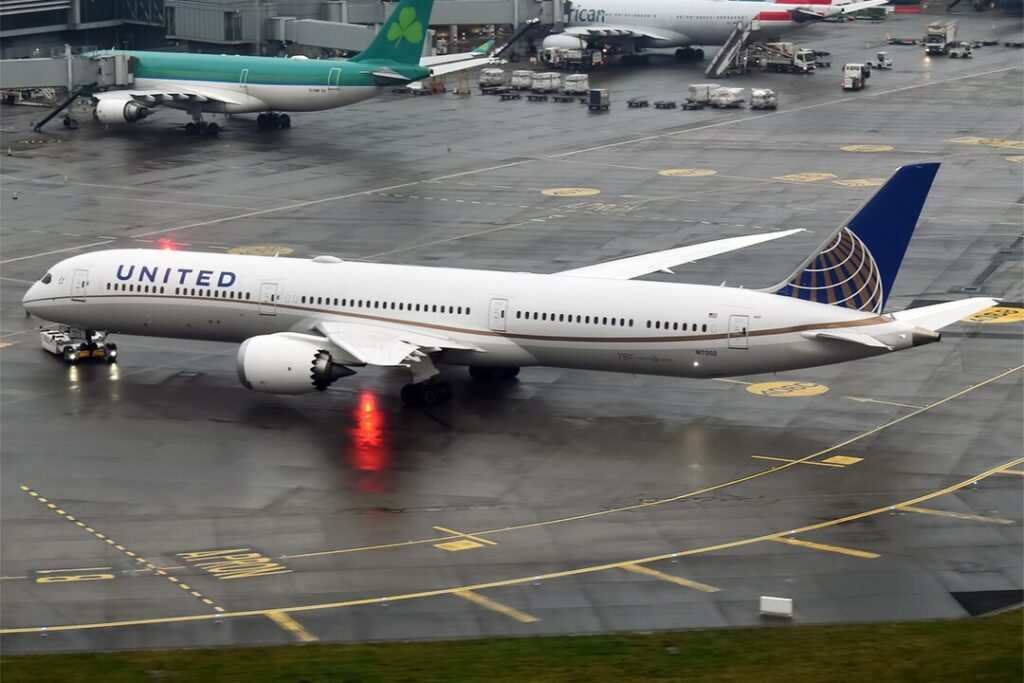 Similar Incident
Passengers aboard a United Airlines (UA) flight UA40, traveling from Newark (EWR) to Rome (FCO), found themselves stranded for over seven hours on an airplane without air conditioning.
Reports from passengers on social media indicate that a malfunction in the air conditioning system caused the delay. The flight is usually operated by advanced Boeing 787-10 aircraft.
During the ordeal, passengers were provided minimal food and water, and there were accounts of at least one passenger fainting and needing medical assistance.
For passengers, this experience was undoubtedly exasperating. Regrettably, they won't be eligible for further compensation beyond possible ticket refunds.
Stay tuned with us. Further, follow us on social media for the latest updates.
Also Read: Indian Students Deported Back to Delhi from USA on Delta Flight – Aviation A2Z
Join us on Telegram Group for the Latest Aviation Updates. Subsequently, follow us on Google News.