DELHI/ CHENNAI- Ramco Systems, a prominent provider of enterprise aviation software, has revealed its plans to deploy the advanced Aviation Suite V5.9 at AI Engineering Services Limited (AIESL), an all-encompassing hub for engineering requirements.
This move by Ramco is set to amplify the longstanding 20-year partnership with AIESL, delivering heightened operational efficiency, streamlined processes, and an elevated customer experience.
AIESL MRO and Ramco Partnership
The Ramco Aviation Suite is poised to equip AIESL with an array of modules encompassing 3rd Party MRO services, including Line, Hangar, Engine, Component Maintenance, Engineering & CAMO services, Supply Chain Management, and Digital Task Cards.
Furthermore, this solution will establish a seamless communication channel between AIESL and its suppliers, facilitating a smooth exchange of information.
Leveraging an expeditious data migration and execution strategy, the integration of Ramco Aviation Suite is streamlined to ensure swift deployment.
Currently relied upon by over 24,000 users to oversee more than 4,000 aircraft globally, Ramco Aviation Suite has gained trust and recognition.
With more than 90 Aviation organizations already on board, Ramco continues to be the preferred solution for leading Airlines, third-party MROs, prominent Heli-Operators, distinguished Defense entities, and key players in the Urban Air Mobility sector globally.
Further, it is accessible via the cloud; Ramco Aviation Suite offers "Anywhere Apps," significantly enhancing organizational efficiency and agility.
Ramco is reshaping the landscape of enterprise software with AI-driven solutions, intelligent voice-enabled user experiences, and advanced functionalities such as digital task cards, offline maintenance capability, conversational chatbots, HUBs, and cognitive solutions.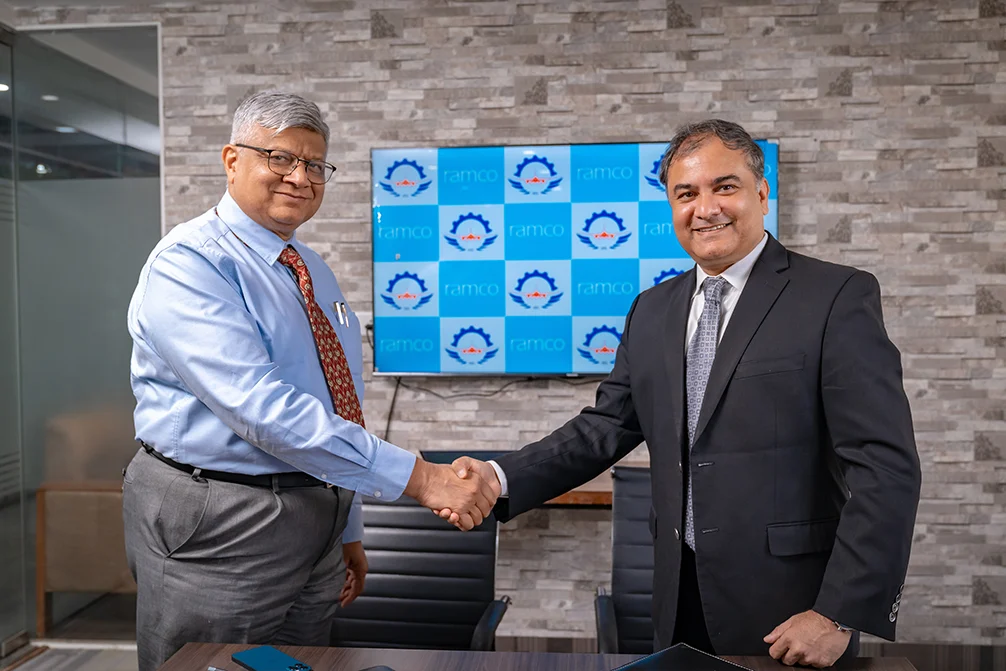 Executive Insights
Mr. Sharad Agarwal, the CEO of AI Engineering Services Limited, expressed,
"Our decision to adopt Ramco Aviation Suite was strongly influenced by its exceptional alignment with our strategic objectives. Given its comprehensive functionalities tailored for MRO operations and its ready-to-use solution, we are enthusiastic about harnessing the power of Ramco Aviation Suite to drive operational efficiencies, effect transformative changes, and fulfill our vision of delivering top-tier services to our customers, all while maintaining the utmost standards of regulatory and safety compliance. With Ramco's cutting-edge technology, we are poised to lead in innovation and provide superior, distinct services to our clientele."
Mr. Manoj Kumar Singh, Chief Customer Officer for Aviation, Aerospace, and Defense at Ramco Systems, shared,
"We take immense pride in being the preferred aviation software provider for AIESL. As we embark on this exciting journey alongside AIESL, our commitment remains steadfast in fortifying this successful partnership that mirrors the excellence we have upheld over the years. Ramco's best-in-class product capabilities, enriched with the latest AI and ML advancements, have consistently positioned us as a prominent aviation software provider. We eagerly look forward to supporting AIESL's strategic trajectory."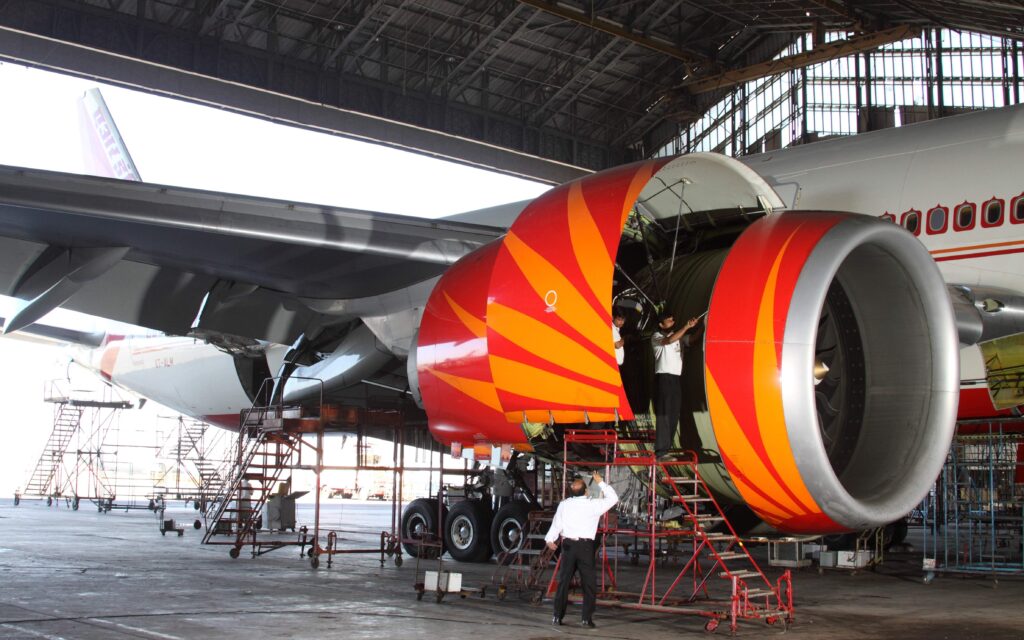 About AI Engineering Services Limited
AI Engineering Services Limited (AIESL) holds a significant position in India's aviation sector, offering comprehensive MRO (Maintenance, Repair, and Overhaul) solutions spanning the entire operational cycle.
AIESL's comprehensive suite of services caters to commercial aircraft and VIP/special mission aircraft, encompassing advanced Base Maintenance Services facilitated by state-of-the-art hangars.
The company's proficiency extends to skilled engine and component expertise, landing gear maintenance, cabin and seat repair facilities, and robust Engineering Support Services.
AIESL excels in various domains, including fleet management, maintenance, repair, overhaul, modifications, and substantial structural enhancements, which also involve advanced composite material repair.
A proficient workforce and effective engineering, material, and logistical support bolster AIESL. Quality is prioritized at every stage of operations, characterized by the use of specialized equipment and meticulous processes.
The presence of Centralized Maintenance Control ensures round-the-clock support. The company's expertise covers a wide range of aircraft, including the A320 family, A330, B737 series, B747-400, B787, B777 airframes, and engines such as V2500, CFM56-5B, CFM56-7B, PW4000-94, PW4000-100, GE 90-110, and GEnx Engines.
Base Maintenance Services encompass a diverse range of checks, including Phase Checks, "D"/"C" Checks, and defect rectification.
Stay tuned with us. Further, follow us on social media for the latest updates.
Also Read: US Airlines, Including American, United, Delta, and Southwest, want you to Dress Properly – Aviation A2Z
Join us on Telegram Group for the Latest Aviation Updates. Subsequently, follow us on Google News.