MUMBAI- AI Engineering Services Ltd (AIESL) is engaging in discussions with three to four international carriers for MRO services, aiming to enhance its presence in India's rapidly growing civil aviation sector.
As a prominent player in the maintenance, repair, and overhaul (MRO) segment, AIESL is also negotiating with a major domestic carrier for a substantial, long-term contract.
AI Engineering Eyes MRO Deals
The government is actively exploring the divestment of AIESL, a company that has consistently generated an average annual revenue of approximately Rs 2,000 crore over the past three years.
CEO Sharad Agarwal mentioned to PTI that the company has initiated aircraft checks for Kuwait Airways since September.
"Currently, AIESL conducts maintenance for aircraft from diverse airlines, such as Air India and SpiceJet…we are in discussions with a prominent carrier for a long-term contractual arrangement. Additionally, ongoing conversations involve three to four international airlines for MRO services," he stated.
Currently, AIESL also provides services for some aircraft operated by IndiGo.
AIESL has obtained government approval to conduct specific checks for Boeing 737 MAX planes."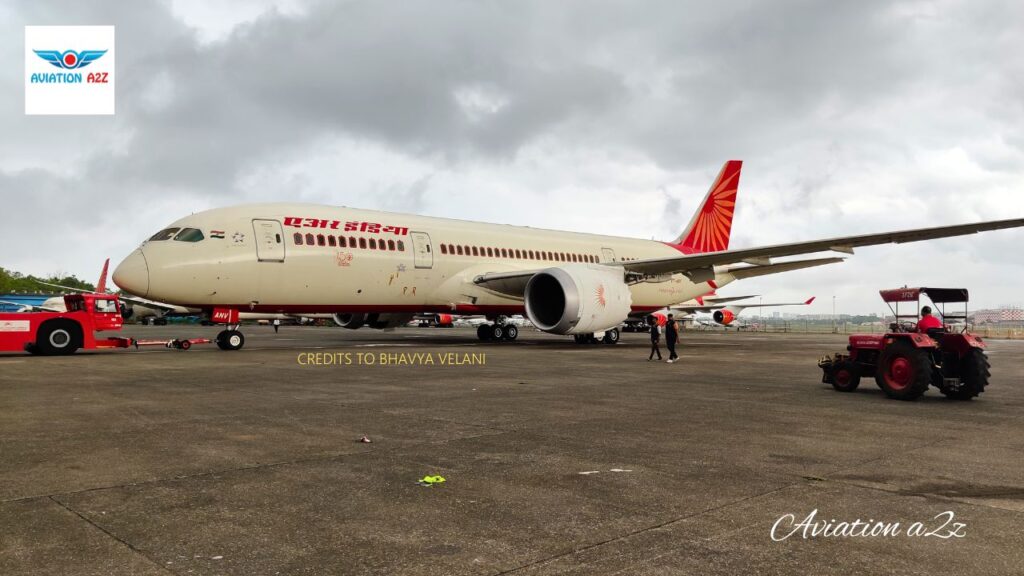 Planning to Boost Revenue
"As outlined in its annual report for 2021-22, the company aims to boost revenue by extending its MRO services, leveraging existing capabilities to serve third parties through aggressive marketing, and acquiring new capabilities.
The company performs various checks, including detailed structural inspections, corrosion prevention, and structural repairs for aircraft.
AIESL currently employs around 5,300 individuals, and the workforce is expected to reach approximately 6,000 by the end of this fiscal year.
Given India's status as one of the world's fastest-growing civil aviation markets, with domestic carriers having nearly 1,000 planes on order for future delivery, MRO services have significant opportunities."
Stay tuned with us. Further, follow us on social media for the latest updates.
Also Read: US Airlines, Including American, United, Delta, and Southwest, want you to Dress Properly – Aviation A2Z
Join us on Telegram Group for the Latest Aviation Updates. Subsequently, follow us on Google News.