PHILADELPHIA- Avelo Airlines (XP) has unveiled a groundbreaking expansion plan at Wilmington Airport (ILG), introducing two fresh nonstop tropical destinations: San Juan, Puerto Rico, and Sarasota-Bradenton, Florida.
In a significant milestone, Avelo claims the distinction of being the inaugural airline to offer nonstop flights extending beyond the continental United States from ILG, offering a convenient, cost-effective, and traveler-friendly alternative to Philadelphia International Airport (PHL).
Avelo Two New Destinations
Upon the commencement of flights to these new destinations in November, Avelo will bolster its roster to encompass 15 nonstop routes departing from its base in Philadelphia / Delaware Valley.
Since embarking on its journey in February, Avelo has transported over 125,000 passengers through ILG, setting a record for the airport's fastest single-year growth rate.
Commencing at just $99*, Avelo Airlines is rolling out special introductory one-way fares for travel between ILG and San Juan's Luis Muñoz Marín International Airport (SJU).
Similarly, for those seeking to journey between ILG and Sarasota Bradenton International Airport (SRQ), special introductory one-way fares are available starting at $49*.
The calendar is set for Avelo to initiate services to San Juan on November 15, 2023, offering nonstop flights twice a week on Wednesdays and Saturdays.
As for Avelo's nonstop route to Sarasota-Bradenton, operations will commence on November 2, 2023, with flights taking off twice a week on Thursdays and Sundays.
Both these routes will be served using the two 189-seat Boeing Next-Generation 737-800 aircraft stationed at ILG by Avelo.
Special Ceremony
Amidst a picturesque setting of palm trees, Avelo made its announcement at a community event held on the Wilmington Airport ramp, evoking the ambiance of a tropical beachfront.
The celebratory gathering featured an array of activities, including the presence of Puerto Rican cuisine, refreshing "Sarasota Sipper" beverages, and spirited Puerto Rican drummers and dancers.
The occasion was organized by the Delaware River and Bay Authority (DRBA) in collaboration with Avelo Airlines' leadership, alongside the participation of local and state political figures and members of the community.
Andrew Levy, the Founder, Chairman, and CEO of Avelo Airlines, remarked,
"Since taking off in February, over 125,000 travelers have experienced the remarkable convenience, dependability, and affordability of flying with Avelo from Wilmington Airport, the most traveler-friendly hub in Greater Philly. Today's groundbreaking expansion of services represents our commitment to delivering a seamless and effortless travel experience to the four-state Delaware Valley region. With the second-largest Puerto Rican community in the United States, Avelo is now facilitating reconnections for friends and families across this exciting new Caribbean route. As winter approaches, San Juan and Sarasota epitomize Avelo's drive to inspire travel within the region, offering an irresistible blend of sought-after destinations. My sincere appreciation to Governor Carney, DRBA Executive Director Tom Cook, DRBA Deputy Executive Director Steve Williams, and the many local and state leaders who share our vision for the novel era of friendly, budget-friendly, and dependable air travel fostered by ILG."
Delaware Governor John Carney expressed,
"We extend our gratitude to Avelo for once again expanding their services in Delaware. We eagerly welcome more visitors to the First State, providing our residents with additional convenient and affordable travel options. A heartfelt thank you to Avelo for the ongoing partnership."
U.S. Senator Tom Carper added,
"The resurgence of commercial air travel from Delaware continues to be a triumph. With this fresh extension of services to popular destinations such as San Juan and Sarasota, the Wilmington Airport and our region will continue to witness economic benefits and business growth, simultaneously offering travelers more choices. This undoubtedly benefits Delaware on multiple fronts!"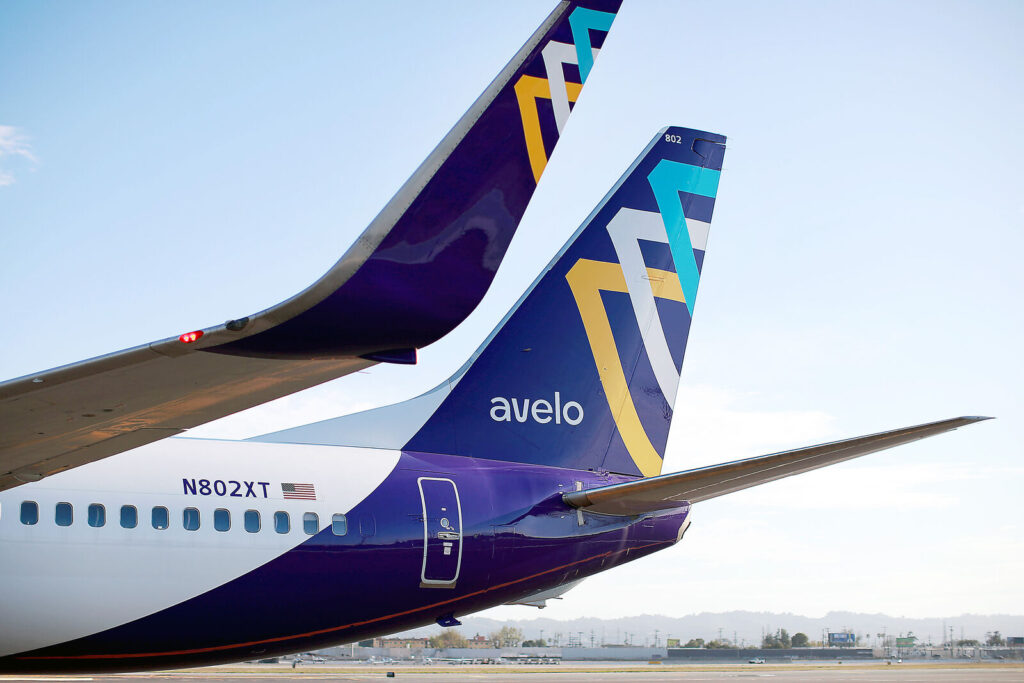 About Destinations
Puerto Rico: The Vibrant Heart of the Caribbean
At the heart of Puerto Rico lies SJU, the most conveniently accessible airport on the island. Nestled in the Carolina district's Isla Verde, this airport is a mere stone's throw away from San Juan.
Puerto Rico seamlessly fuses the allure of the Old World with contemporary vibes on an island that may be small in size but is colossal in its offering of unique experiences.
The tapestry of rich history and culture, exquisite cuisine, unspoiled beaches, majestic mountains, serene relaxation, and exciting adventures is woven into a single sun-soaked Caribbean haven.
Visitors are embraced as part of the family, and at every turn, they encounter jubilant celebrations of life, an immersive cultural tapestry, nourishment for the soul, and an entrancing rhythm.
Sarasota-Bradenton: Beyond the Beaches
Gracing Florida's enchanting western Gulf Coast, the Sarasota-Bradenton region is adorned with white-sand beaches, cerulean Gulf waters, and an outdoor lifestyle that beckons all year round.
Amidst the region's picture-perfect coastlines, travelers revel in the burst of flavors from diverse dining, indulge in world-class shopping, and immerse themselves in a dynamic arts and entertainment scene.
From Longboat Key to the southern charms of Venice, SRQ stands as the gateway to a realm of distinctive and unforgettable encounters, offering a serene and picturesque haven for rejuvenation or a playground of memorable experiences.
The Philadelphia / Delaware Valley's Premier Travel Hub
Bid farewell to the hassles of congestion, long queues, and extensive walks at PHL, and welcome the refreshing and tranquil hometown airport experience that tens of thousands of travelers uncover every month at Wilmington Airport.
Stay tuned with us. Further, follow us on social media for the latest updates.
Also Read: US Airlines, Including American, United, Delta, and Southwest, want you to Dress Properly – Aviation A2Z
Join us on Telegram Group for the Latest Aviation Updates. Subsequently, follow us on Google News.