DUBAI, UAE- Emirates (EK), the renowned airline, continues strengthening its position in the aviation industry through strategic partnerships, offering customers seamless connectivity to over 800 cities worldwide.
With a comprehensive network spanning 117 interline and 29 codeshare partners, Emirates' extensive collaboration empowers travelers to reach their desired destinations efficiently and effortlessly.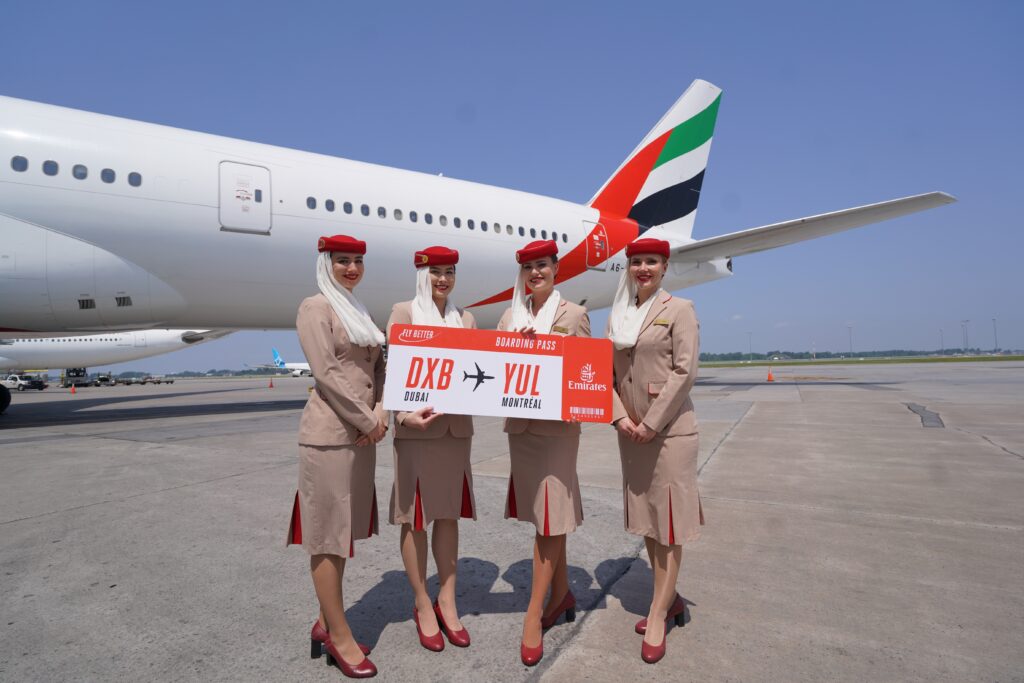 Emirates Connects 800 Cities Worldwide
Over 50,000 passengers connect to their destinations each week on codeshare or interline flights operated by Emirates' partners. Subsequently underscoring the airline's commitment to frictionless travel.
Emirates has tapped into unique markets through its carefully cultivated partnerships. Further generated new traffic flows and bolstered loyalty reciprocity, contributing to its remarkable growth trajectory.
While Emirates has pursued organic growth as a fundamental business strategy, its strategic partnerships have played a vital role in extending the airline's global reach.
By evolving interline agreements into full-fledged codeshare partnerships and strengthening existing codeshares, Emirates aims to consolidate its leading position in the industry's network landscape.
Emirates' partner network has experienced exponential growth across Europe, North America, Asia, Australia, Africa, and the Middle East since its first interline agreement was signed.
Currently, the airline boasts an extensive network comprising 29 codeshare partners and 117 interline partners. Subsequently, 11 intermodal rail partners across more than 100 countries.
This network enables Emirates to offer travelers various travel choices, flexible schedules, and seamless connectivity to over 5,250 additional sectors. Further covering a remarkable 800 cities worldwide.
Enhancing Travel Options
Emirates' strategic partnerships have paved the way for enhanced travel options and seamless experiences for its customers.
Travelers can now explore cities beyond major airports. This includes Corpus Christi in the Americas through United and Halifax with Air Canada.
In Asia, leisure destinations like Koi Samui in Thailand and Luang Prabang in Laos are easily accessible through Emirates' partner, Bangkok Airways.
In Africa, Emirates customers can enjoy the convenience of connecting to underserved points like Vilanculos, Kilimanjaro, Juba, and Maputo through South African Airways and Kenya Airways.
Through Emirates' partnerships, customers can seamlessly book connecting flights with the airline's partners. Subsequently, enjoy a range of benefits, including single-ticket itineraries, baggage transfers, frequent flyer rewards, and access to exclusive lounges.
These collaborative efforts ensure that travelers experience smooth and hassle-free journeys.
Commitment to Partnerships
Adnan Kazim, Emirates' Chief Commercial Officer, emphasizes the airline's commitment to reshaping global travel through strategic partnerships.
These collaborations provide customers with greater flexibility and confidence in planning their itineraries. Further, enhance Dubai's connectivity to the world. Thereupon generating increased tourism and business opportunities.
As Emirates enters its next phase of growth, the airline recognizes codeshare and interline partnerships as critical components of its commercial strategy. Further, it is actively developing them to offer an extensive range of onward destinations.
In the previous year, Emirates successfully signed codeshare and interline agreements with 11 airlines. This includes cornerstone agreements with United Airlines and Air Canada, significantly expanding connectivity to over 570 points in the Americas.
Furthermore, Emirates has recently established an interline agreement with Kenya Airways.
The airline is set to forge new partnerships and deepen cooperation with existing ones across East, South, and Central Asia, Africa, and Europe. Subsequently, aiming to enhance connectivity further and reach new markets more efficiently.
Emirates' loyalty program, Emirates Skywards, and its freight division, Emirates SkyCargo, work closely with codeshare and interline partners to establish holistic partnerships that maximize benefits for customers of both carriers.
By integrating network and loyalty program frameworks, these collaborations offer seamless connections and an array of rewards, reinforcing customer satisfaction.
Operational Excellence
Emirates Airport Services play a pivotal role in ensuring the seamless operation of these partnerships. Further enabling reciprocal lounge access for customers. Subsequently facilitating smooth connectivity at Dubai International Airport (DXB).
Emirates' strategic partnerships with over 140 airlines have significantly expanded connectivity options for customers across the globe.
Customers traveling to the Americas can access over 200 U.S. cities through the United network. While Europe is easily reachable through codeshare partners like Air Malta, Air Baltic, Aegean Airlines, TAP Portugal, and Siberia Airlines.
In Asia, Emirates' network is bolstered by codeshare partnerships with Japan Airlines, Korean Air, Garuda, and others, providing access to over 150 popular cities.
The Emirates-Qantas partnership enables travelers to access a vast array of Australian destinations and reach over 65 cities in Europe, the Middle East, and North Africa.
In Africa, Emirates' partnerships have expanded connectivity to nearly 130 regional points. While its collaboration with Flydubai has delivered enhanced connectivity to more than 215 destinations across 98 countries.
Emirates Skywards and Qantas Frequent Flyer members enjoy reciprocal benefits, including lounge access. While Emirates' Jetstar partnership provides seamless travel options to cities in Asia.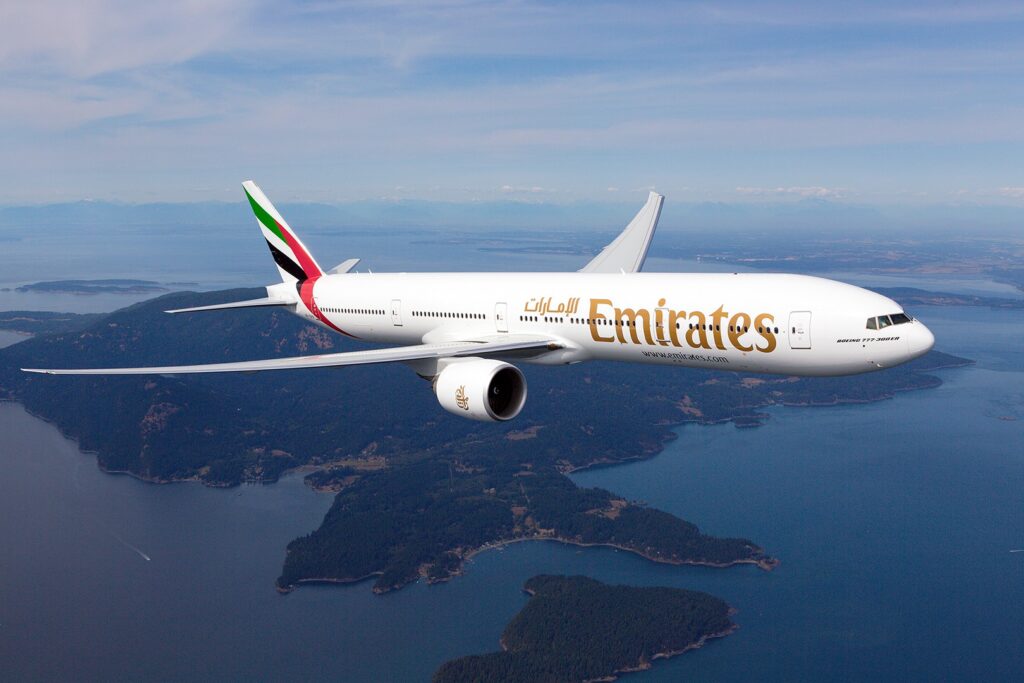 Emirates Continues to Soar
The airline's commitment to strategic partnerships has transformed how people travel, providing customers with unparalleled connectivity options and enhancing Dubai's position as a global hub.
As the airline enters a new phase of growth, codeshare and interline partnerships remain a core part of its strategy. Further ensuring customers benefit from an extensive range of destinations and an exceptional travel experience.
Stay tuned with us. Further, follow us on social media for the latest updates.
Also Read: US Airlines, Including American, United, Delta, and Southwest, want you to Dress Properly – Aviation A2Z
Join us on Telegram Group for the Latest Aviation Updates. Subsequently, follow us on Google News.