ISTANBUL- India's largest carrier IndiGo Airlines (6E) CEO, Pieter Elbers, announced that the airline is targeting to transport 100 million passengers in the fiscal year ending March 2024. This ambitious goal comes as IndiGo plans to expand its domestic and international routes.
IndiGo CEO Elbers, during a media briefing at the IATA World Air Transport Summit, revealed that IndiGo (6E) anticipates its fleet to consist of approximately 350 aircraft by the conclusion of FY24.
In the previous fiscal year (FY23), the budget carrier successfully flew 86 million passengers. Presently, the airline possesses over 300 aircraft in its fleet.
IndiGo Aims 100 Million Passengers and More than 350 Aircraft
IndiGo, one of India's leading airlines, has attained a significant domestic market share of 57.5% as of April 2023. The company's dedication to its employees has been acknowledged. Its consecutive recognition as the Aon Hewitt Best Employer in India for both 2016 and 2017.
With a fleet comprising 300 aircraft, including 164 cutting-edge A320neos, 20 A320ceos, 39 ATRs, and 83 A321neo, IndiGo showcases an impressive aviation capability.
Additionally, the airline has consistently received accolades as India's Best Low-Cost Airline. Earning the esteemed title for ten consecutive years (2010-2019) at the SKYTRAX World Airline Awards.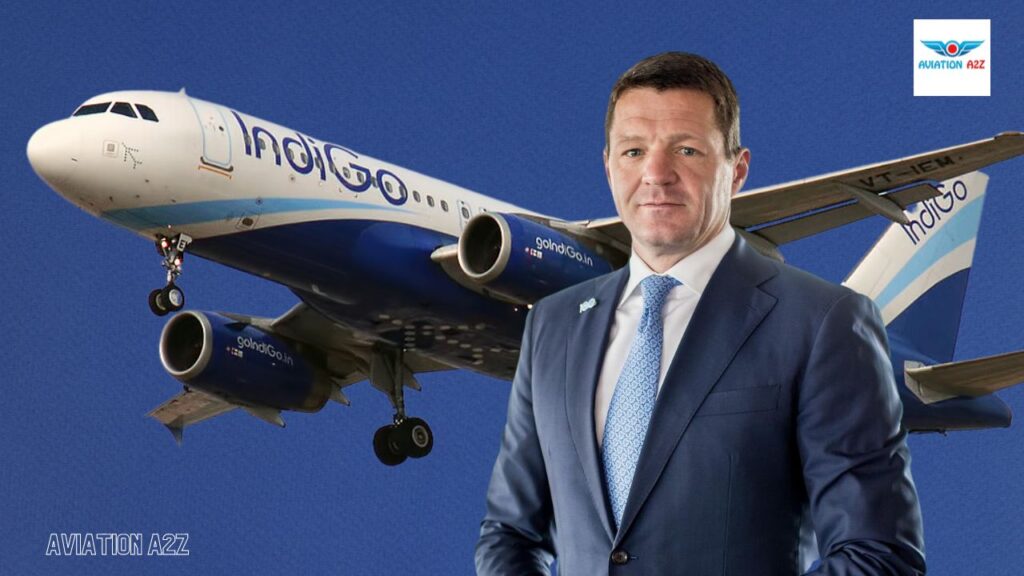 IndiGo CEO's: New Announcements
Indicating future plans, the CEO stated that the airline remains focused on expanding its international market share. Last week, IndiGo made an announcement that it would commence direct flights to six new destinations in Africa and Central Asia, including Nairobi, Tbilisi, and Tashkent, this year.
IndiGo, in pursuit of its ambitious international expansion plans, is set to establish direct flight connections between various destinations. IndiGo will launch direct flights from Mumbai to Nairobi in Kenya and Jakarta in Indonesia by late July or early August.
Additionally, in August, the airline will establish connections between Delhi and Tbilisi in Georgia and Baku in Azerbaijan. In September, IndiGo will further expand its network. Introducing flights to Tashkent in Uzbekistan and Almaty in Kazakhstan, as announced in a release on Friday.
When asked about bilateral flying rights, Elbers emphasized that the decision to grant additional rights rests with the government. He mentioned that a "tailor-made approach" is required in this matter.
Regarding the Pratt & Whitney engine issues challenges, Elbers acknowledged that IndiGo and other airlines are facing supply chain challenges. He mentioned that the company has implemented various measures to mitigate these issues.
When asked if IndiGo would consider joining an airline alliance, the CEO responded, "We shouldn't limit ourselves to one alliance when our home country is the largest in terms of population
Stay tuned with us. Further, follow us on social media for the latest updates.
Also Read: US Airlines, Including American, United, Delta, and Southwest, want you to Dress Properly – Aviation A2Z
Join us on Telegram Group for the Latest Aviation Updates. Subsequently, follow us on Google News.