India's largest carrier, IndiGo (6E), enthusiastically embraced Pride Month, demonstrating its unwavering support for the LGBT+ community.
The airline organized a vibrant Pride Parade, bringing passionate team members together to celebrate love, acceptance, and diversity.
The event is further elevated by the collaboration with renowned personality Sushant Divgikar, also known as 'Rani Ko-He-Nur.' who added an extra touch of inspiration to the festivities.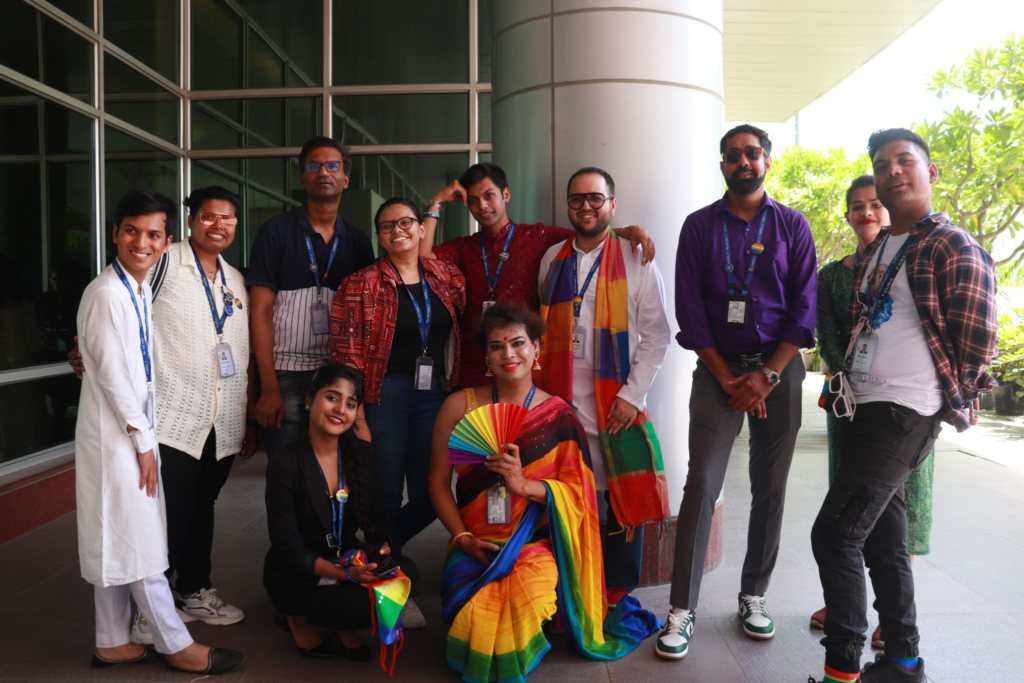 IndiGo Pride Month Celebrations
IndiGo's commitment to fostering an inclusive work culture extends beyond Pride Month. Further, the airline has implemented various initiatives to promote Diversity, Equality, and Inclusion (DE&I) throughout the organization.
It has established an LGBT+ Employee Resource Group (ERG). It provides a platform for employees from the community to thrive authentically and contribute to the company's success.
Additionally, IndiGo actively engages in partnerships with NGOs to recruit and empower talented individuals from the LGBT+ community and the Person With Disability (PWD) community.
These partnerships aim to promote diversity at all levels within the organization. Further enriching the IndiGo family.
To amplify the message of Pride Month, IndiGo dedicated the fifth issue of its DEI magazine, 'All Aboard,' to Pride celebrations.
This special edition features inspiring stories of LGBT+ team members. Subsequently showcasing their achievements and the progress of the community in building a more inclusive society.
Furthermore, IndiGo's in-flight magazine, 'Hello 6E,' devotes this month's edition to the LGBT+ community. Further emphasizing the airline's commitment to providing a safe workspace for all employees.
IndiGo's Commitment to Excellence
IndiGo, known as one of the fastest-growing low-cost carriers globally, is dedicated to offering affordable fares, punctual flights, and a hassle-free travel experience.
With a fleet of over 300 aircraft, the airline operates more than 1800 daily flights. Subsequently connecting 78 domestic destinations and 26 international destinations.
IndiGo's celebration of Pride Month showcases its commitment to fostering a work culture that embraces diversity, celebrates individuality, and ensures equal opportunities for all.
Through its initiatives, partnerships, and dedicated publications, IndiGo continues to create an inclusive environment that reflects the values of acceptance and unity.
Stay tuned with us. Further, follow us on social media for the latest updates.
Also Read: US Airlines, Including American, United, Delta, and Southwest, want you to Dress Properly – Aviation A2Z
Join us on Telegram Group for the Latest Aviation Updates. Subsequently, follow us on Google News.